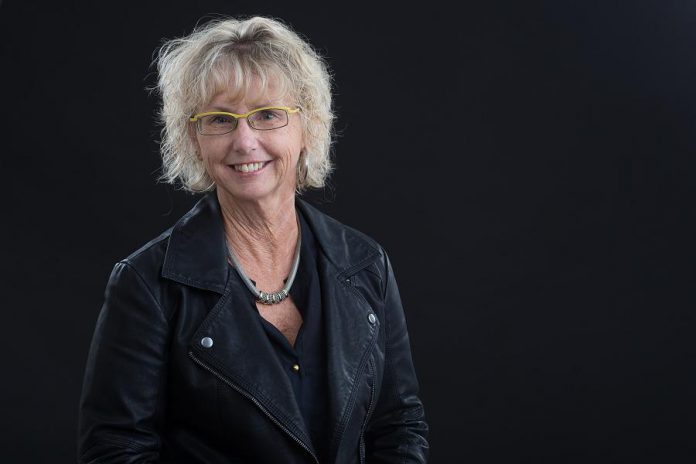 A beautifully designed home or cottage is one of those things in life that most people desire. But whether you're building from scratch or remodeling an existing space, it's easy to be overwhelmed by the task ahead.
At Gilbert + Burke, a design-build firm recognized for its signature designs, extensive remodels, and luxury custom home and cottage construction in the Muskoka, Kawarthas, and Greater Toronto Area regions, Cathy Burke and her team of dedicated professionals are there to put your mind at ease.
The hands-on construction and design team prides itself on developing strong client relationships built on trust and integrity, from design concepts to completed construction, to create a product that everyone is happy with.
"We understand that the decision to build a home is one of the biggest investments and most important decisions our clients will make in their lifetimes," says Cathy Burke, the firm's vice-president and chief financial officer. "We work with our clients to guide and educate them to make informed decisions and selections regarding their new space."
Each project has many details and moving parts, creating a domino effect of one choice impacting another, explains Cathy, who co-founded the Lindsay-based company in 2000 with her husband Randy. Clients have to consider man factors such as lifestyle goals, overall budget, legal and municipal considerations, construction realities, and design.
Cathy got her feet wet in the construction industry by working for a commercial contractor as a business manager and project administrator in the Lindsay area, all the while helping her husband launch their venture during the evenings and weekends.
Having that experience, coupled with an academic background in accounting and business management, gave her the tools to join her husband full time and grow it into the highly sought-after design and construction services company it is today.
Cathy's career has always been people-oriented, but once had a vastly different focus: for 28 years, she worked as a registered nurse in Ontario, Manitoba, Alberta and Senegal, West Africa, before switching to the construction industry.
When she's not caring for the company's long-term financial health, Cathy works alongside an award-winning cast of designers, artisans, and craftsmen to bring elegant and innovative design expertise and experience to clients considering anything from a bathroom remodel, to a kitchen renovation, to a home addition or rebuild, or a completely new custom home.
"We bring true passion and excitement to each job," Cathy says. "Clients will notice this enthusiasm from our first meeting straight throughout the home building or remodeling process until the final walk through."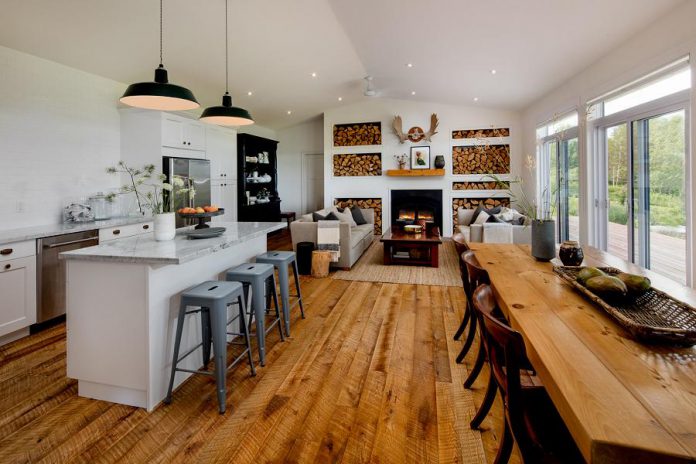 Prior to the big reveal, Cathy says it's crucial the client has a clear understanding of what goes into building or remodeling a home.
"Many people put the cart before the horse. They say 'I want to do this, please give me a quote,' but the answer isn't always straightforward and easy.
The first step? The Gilbert + Burke team meet with the client to discuss their lifestyle goals, preliminary ideas, budgets and plans for their space, and in return, the team provides a high-level budget.
"Before beginning the actual design work, we work with our clients to get a clear idea of their needs and desires for the project, beginning with reviewing their answers to our design questionnaire. Through this, clients also see the difference between a wanting dream space versus what the reality is, whether it's the budget or the legal aspects."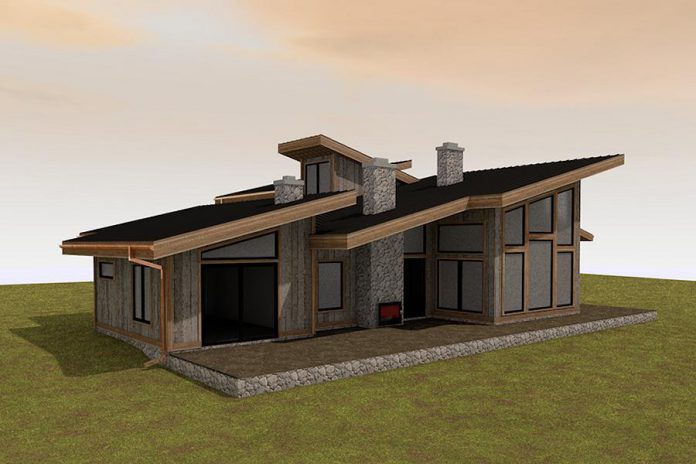 Want to see that living room with bay windows? No problem. Based on the clients' functional needs, aesthetic preferences, and budget requirements, the team prepares a three-dimensional software rendering that illustrates the basic design idea and allows the client to virtually walk through their home before even approving any specs or designs.
Clients are also encouraged to create Houzz and Pinterest scrapbooks and browse design magazines for inspiration.
"All of this helps us to get a sense of what the client's style is. I often accompany them to suppliers to make final selections of finish items," Cathy says.
Aligning a client's vision with that of their experienced designers and builders truly will make the owners space one of a kind, she notes.
And one of a kind they are. The eye-popping designs (some are showcased on their website's gallery) are, no doubt, properties with elegant architectural detailing, to-die-for interiors and luxury amenities. Each space is also environmentally responsible and energy smart.
"Being able to create or recreate a space and make it beautiful and functional, where someone really gets to enjoy it, is very rewarding."
Gilbert + Burke is located at 17 William Street North in Lindsay, with offices in Huntsville and Orillia. For more information or to schedule an appointment, call 705-328-9431, email info@gilbertburke.ca, or visit www.gilbertburke.ca. You can also connect with Cathy Burke on Facebook and LinkedIn.