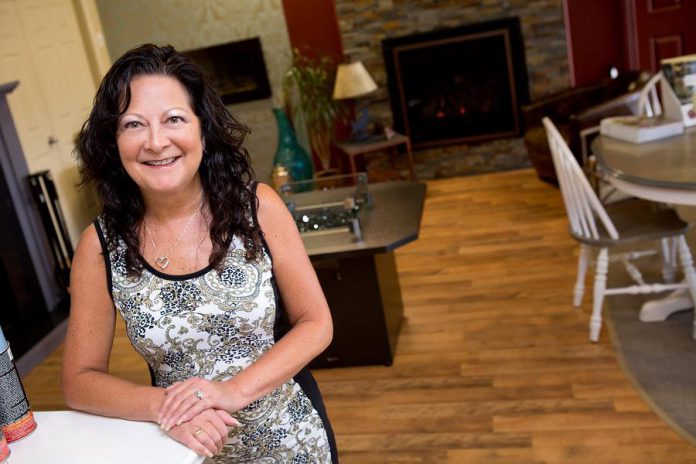 Michele Kadwell-Chalmers may not be a wizard, but she has the ability to invoke the kind of enchantment that will help melt away the stresses of the day.
She's the founder of a boutique fireplace company in Peterborough — a place where fireplace design is the first priority and a place where a customer's dream is brought to life, with the careful guidance of an experienced hearth designer and a team of expert contractors.
The Original Flame was established in 2007 when Michele followed her own dream of starting a fireplace business that was as much about design, comfort, and aesthetics as it was about heat.
"Starting up was a challenge," she admits. She built a showroom and secured some of the best lines — and then had to prove herself to others in the industry.
"I knew a lot of people in the industry and a lot of manufacturers, but convincing them that I could pull this off on my own took a couple of years."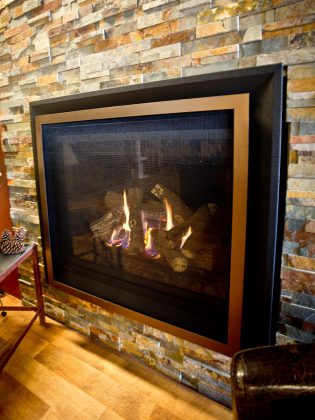 Now in its tenth year, The Original Flame specializes in wood, gas, and propane fireplace and stove sales, as well as certified installations.
What sets her business apart is the personal attention to design. The Original Flame is more than a store that sells fireplaces; it's a service, Michele explains.
"A lot of people get overwhelmed when they are searching for a fireplace. There are just so many choices. I ask questions: are they trying to cut back on heating bills, are they building a focal point for a room, or are they just wanting to update an older stove? Sometimes people aren't even sure what fuel they want to burn!"
So your visit to The Original Flame starts with questions and often ends with a few rough sketches to help you envision what is possible in the space you have.
"One lady came in for a fireplace," Michele recalls. "She said she just wanted a little heat in her living room. We sat down together and talked about what she wanted and how she wanted it to look. I drew some pictures. She bought a nice little fireplace and once it was installed, she loved it."
"She brought in pictures and we had a nice visit. At the end, she gave me a hug. How many jobs end with a hug?"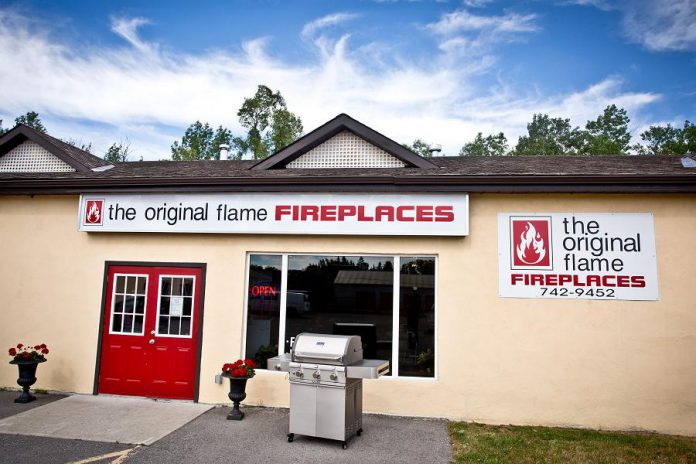 In another case, she said she found much satisfaction in helping a family who wanted an update to a fireplace that had been condemned. After the job was done, the customer told Michele that the kids come home from school and the family gathers in front of the fireplace to talk about their day.
"Fire really brings you together to connect," Michele says. "Even if you've just had a rough day, you can just to sit in front of it and let your troubles melt away.
"When you can change the way someone is feeling, that is so satisfying."
The Original Flame Inc. is located at 982 Highway 7 East, Unit 2, in Peterborough. Showroom hours are 9:30 a.m. to 5:30 p.m. Monday to Friday and 10 a.m. to 4 p.m. on Saturday (closed Sunday). For more information, call 705-742-9452 or visit www.theoriginalflame.com. You can also connect with The Original Flame on Facebook, Twitter, and Pinterest.