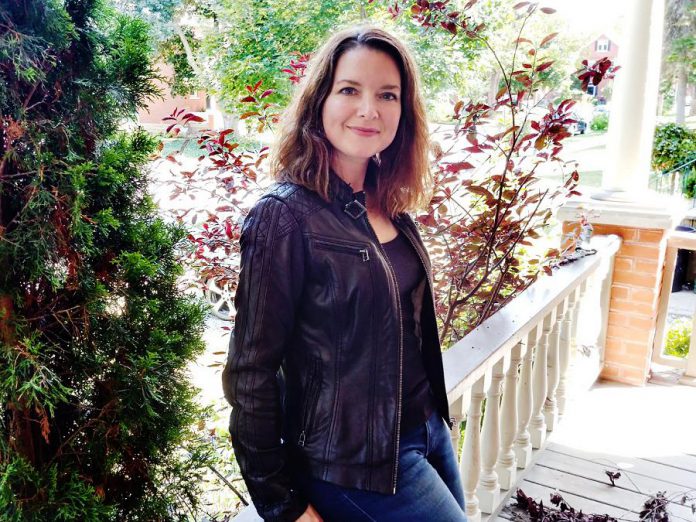 From the ache of difficult times, comes — often — the blessing of contentment. Paula Kehoe's story is proof.
After a jetsetting career in journalism that took her from her home in a tiny fishing village in Newfoundland to the Grenadine Islands, from the east coast of Canada to the west, Kehoe settled in Peterborough in 2015 — a bright future on the horizon, a young family in tow.
"Moving to Peterborough was one of the best decisions we ever made," Paula says. "The people remind me a lot of Newfoundlanders — kind, hospitable, welcoming. It was like being home."
But Paula and her husband had little time to enjoy that feeling before news came that would change their lives: their eldest son was diagnosed with severe autism.
"That day was extremely difficult for us," she explains. She had just finished a maternity leave and was ready to re-enter the workforce. Her husband had just taken a new job, and the family had just relocated.
"But, by the end of the night, my husband and I had decided he would leave his job so we could share the family responsibilities equally, and we would both open our own companies."
So he started his own engineering consulting service and Paula started Red Rock Communications — the name stemming from her childhood in Red Head Cove, Newfoundland. Being in business for themselves gave them the flexibility to share responsibility for the family as well as "stay in the game" career-wise.
In 2015, Paula didn't know a single soul in Peterborough. So, building on her strength as a people person — and her aptitude for strategically approaching every problem — she bought a membership in the Women's Business Network of Peterborough (WBN).
"I've been networking like crazy ever since," she says.
And she's good at it — in just two short years, she's built her boutique communications business to the point where she sometimes has to turn away work. Among her clients? Peterborough Public Health, kawarthaNOW.com, Sun Life Financial, the WBN, and Active Chiropractic and Wellness Centre.
Red Rock Communications positions itself as a boutique, one-stop communications shop for clients that is rooted in integrity. Services range from social media and brand journalism to media relations and event marketing.
Paula says her goal is to form business relationships based on transparency, honesty, and good old-fashioned hard work. She prefers face-to-face meetings, and aligns her own work with clients whose mission and values match her own.
"It's that feeling of accomplishment that I'm actually contributing to something that's worthwhile," she says.
Nowadays, whether she's busy with a client, in her role as a board member of the WBN or on the planning committee of International Women's Day, or with her family, Paula keeps front-and-centre that which inspires her every move: discovering the passion behind what people do.
"Getting to know people, their businesses, their lives — that's what really carries me through into each new day."
Red Rock Communications is located in Peterborough. For more information, visit redrockcommunications.ca. You can also connect with Red Rock Communications on Twitter and Instagram.