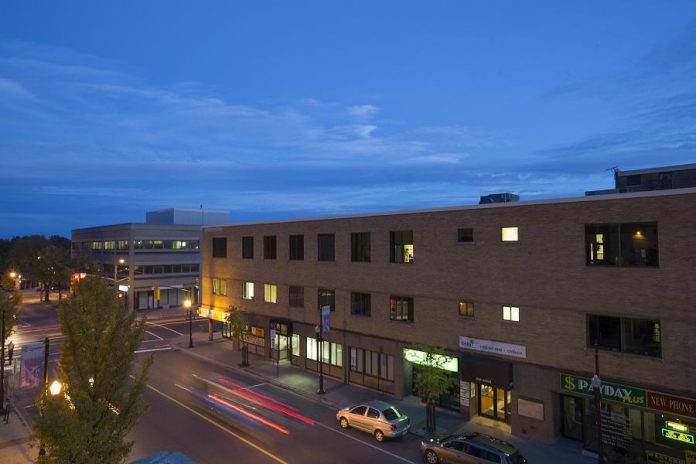 When it comes to creating communities, Cherney Properties has the history, the team, and the passion to make it happen.
Property manager Kristi Dick explains why the Peterborough company, formerly known as Cherney Realty, decided to rebrand in 2017.
"I think when people saw 'realty' they thought we were realtors," she says. "We're not — we're property managers. 'Cherney Properties' better reflects what we do."
Cherney Properties has a large stake in the Kawarthas: they own 13 properties in Peterborough and one in Lindsay under three sub-companies — each with a long Cherney family history.
H & M Cherney Realty is the company which originally began as a furniture store in 1937 by Myer and his brother Harry, the husband of the late local 'power woman' Erica Cherney. Meyer Cherney Holdings Ltd. owns the Valley High II high-rise residential apartment building on Hedonics Road in Peterborough, and Mike Cherney owns a residential townhouse property on London St. in Peterborough along with some strip malls.
"It's pretty involved operating three companies under one umbrella," Kristi says. "Because they're all family-owned, it's easier for us to brand them all as Cherney Properties."
That's the landscape, but it's the people that make Cherney Properties what it is, she adds.
Take for example, a tenant whose business is thriving: they need a larger space and Cherney Properties works with them to find something appropriate. On the other hand, if that business is struggling or changing, Cherney will work with them as well.
"We know that businesses have difficulties, so we try to work with them," Kristi says. "The bottom line is that we always try to be fair and honest. That's the long-standing reputation we foster."
And Kristi believes it works, because many tenants have remained in Cherney properties for "many years."
"They wouldn't stay around otherwise," she says.
With their own maintenance staff and their relationships with local trades, Cherney Properties is positioned to offer full service to its clients.
"It doesn't matter who it is we're dealing with, it's a relationship we're building," Kristi says, adding that she's been with Cherney for two decades. "We like the long-term relationships."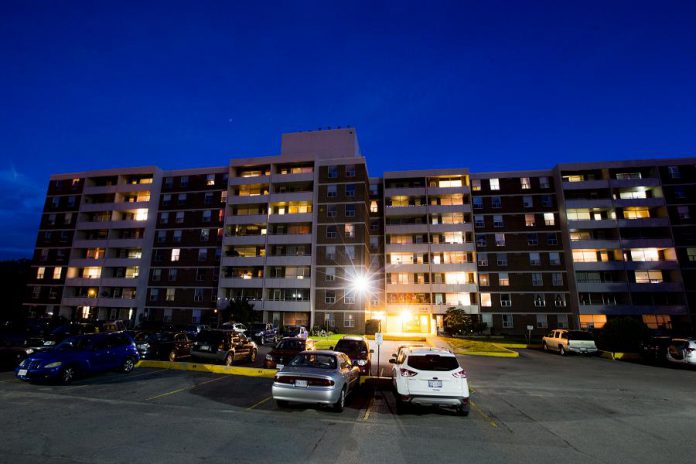 Like any relationship, that requires trust founded on honesty and integrity, she adds.
"Those who founded the business built it up to what it is today," she says. "People like Erica and members from Harry and Myer's branches of the family. We miss Erica a lot. She would pop in here each afternoon. She always said 'having a tenant is better than not having one', and I always remember that. We do everything we can to keep our tenants happy. Her words are words we live by."
Today, Cherney Properties boasts 100 commercial tenants and 140 residential tenants. In addition to Kristi, there are three other office staff, three full-time maintenance staff, a custodian, and two part-timers.
It's busy, she says, building and maintaining relationships with more than 250 people, and she wouldn't have it any other way.
"My vision is to maintain Cherney Properties in the same fashion that it was built — with honesty and integrity as the foundation, fairness as the model of operation, and in the spirit of a good family-run company, where you can consider more than just the dollars and cents."
Cherney Properties is located at 171 King Street in downtown Peterborough. For more information, call 705-876-1717, email info@cherneyproperties.com, or visit www.cherneyproperties.com.