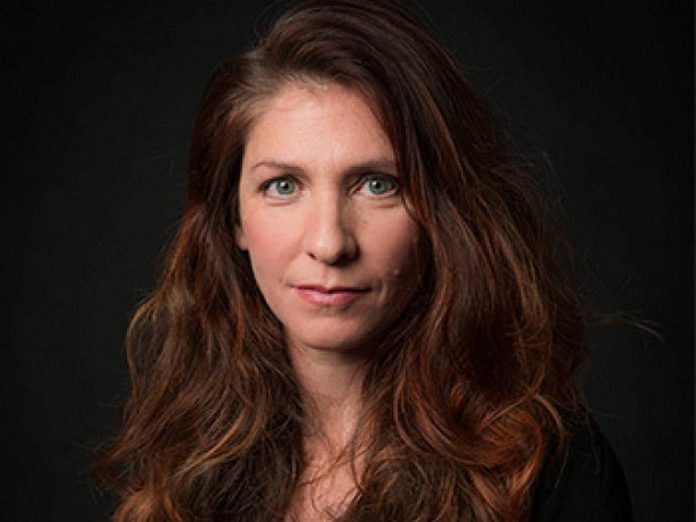 On Sunday, September 24th, New Stages Theatre opens their 2017-2018 season with the first reading in their popular The Page on Stage series with a presentation of Unholy by Diane Flacks — who will also be participating in the reading.
Unholy is a show about the role women play in different religions and if they should abandon it due to the misogyny inbred into the various doctrines.
First presented last winter at Toronto's Buddies in Bad Times Theatre, Unholy was written by Canadian playwright, actress, and comedian Diane Flacks. While studying at Hebrew school, Diane became interested in the role that women play in religion when she discovered a prayer that stated "Thank you God for not making me a woman."
Eventually, Diane rejected religion completely, but the process turned into the script for Unholy. The show opened to positive reviews and is set to be restaged later this year at Buddies in Bad Times from November 23rd to December 10th.
For the Market Hall reading of Unholy, producer and New Stages artistic director Randy Read is bringing members of the original cast — including Flacks — along with another interesting actress who originally helped workshop the play.
Unholy is a staged debate featuring four very different women from different faiths. Gathered together for a YouTube channel called Unique Ideas, the question being discussed is "Should women abandon religion?"
On the pro-religion side are Maryam Hashemi (Tommi-Amber Pirie), a young Muslim feminist lawyer, and Yehudit Kalb (Niki Landau), an Orthodox Jewish "female" rabbi.
On the opposing side are Liz Feldman-Grant (Diane Flacks), a Jewish-born lesbian atheist, and Margaret Donahue (Patricia Hamilton), an excommunicated nun who still considers herself to be Catholic.
Actor/director Blair Williams also appears as the debate's moderator Richard, who attempts to keep order in the debate as the women get more passionate about their personal stances on religion.
The story also features character-building moments where the women are removed from the debate in flashback vignettes which further explain their past experiences, shedding light on their stances and attitudes towards religion.
"The core of the play is something we all grapple with in term of all religions," says Randy. "Do we abandon them, or do we try to work from within to change them? I've never understand why the Catholic Church won't let women become priests, when they are so desperate for priests.
"I find as I get older I find myself thinking about faith. Do I not ignore it? It's so bred in us. So I think the audience will enjoy the play because it's such a healthy and funny exchange of the ideas."
Always looking for plays that challenge the audience by looking at often controversial subjects from different viewpoints, Randy admits that while he knew of the play, it took a New Stages subscriber to put it on his radar for the current season.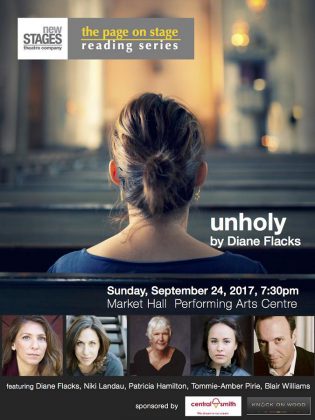 "Unholy was sort of in my mind because it has that strong dialectic," Randy sayys. "But when I was selecting plays for this season, I got an email from one of our subscribers who suggested that it might be a good one for our reading series. It really meant a lot that someone would take the time to write to me, so I took it seriously. I got a copy of the play and took a look at it more closely."
Randy first became aware of Unholy when he was working with longtime friend Patricia Hamilton, who is best known to audiences for playing the role of Rachel Lynde in CBC's classic Anne of Green Gables series, as well as its follow up Road to Avonlea.
"Patricia was involved in workshopping Unholy last year," Randy says. "Diane really wanted Pat to play the role of the excommunicated nun, but when it came time to do the final production she was unavailable to do it."
New Stages reading of Unholy will see Patricia Hamilton in the role she was intended to have for the first time in front of an audience.
"I'm glad we can get Pat to explore the play with an audience," Randy says. "She got to workshop and help develop the play, but never got to do it."
Randy is also excited to have Diane reprising her role of Liz, a role that seems to be the closest to her own personal beliefs.
"Diane will be doing the role again for us, which is great because we'll have the playwright with us for the talk back discussion at the end of the night," Randy says, referring to the question and answer discussion held following all of New Stages' The Page on Stage readings.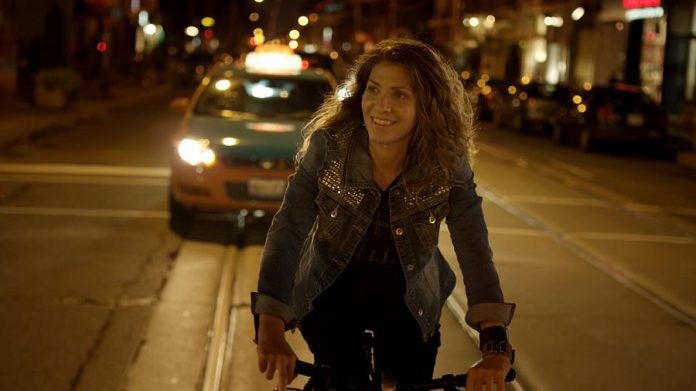 Popular with New Stages subscribers, The Page on Stage reading series has always drawn a large audience and is continuously a memorable and impactful night of theatre.
This year, New Stages will be focusing the majority of their season on the reading series, with a presentation of Beverly Cooper's If Truth Be Told in February, and a two-part presentation of Tony Kushner's modern classic Angels in America in April and May.
Watching a play reading is a different sort of theatrical experience then watching a full performance, but it is just as compelling — in many instances, it becomes a celebration of the prose rather than the spectacle on the stage. Randy also manages to bring together big talent for these performances, and it is often the closest that our community gets to seeing Toronto theatre in Peterborough.
For more information on New Stages' current season, visit www.newstages.ca.
Unholy will be presented on Sunday, September 24th at Market Hall Performing Arts Centre (140 Charlotte St., Peterborough). The performance starts at 7:30 p.m., and tickets are $20 or $15 for students or art workers, available at the Market Hall box office, by phone at 705-749-1146, or online at markethall.org.