Public Energy is kicking off its 24th season on Thursday, September 21st at 7 p.m. with a double bill of cutting-edge multimedia dance from Vancouver-based company Hong Kong Exile at the Market Hall Performing Arts Centre.
Hong Kong Exile is made up of three contemporary artists: Milton Lim (theatre), Remy Siu (new music), and Natalie Tin Yin Gan (dance). The three met as students at Simon Fraser University's School for the Contemporary Arts and have been consistently creating and producing work since 2011 when the company was formed.
Through dance, music, and multimedia, Hong Kong Exile investigates cultural politics in an era of globalization, and focuses on underrepresented experiences and identities in their work.
Since its inception, the company has developed a reputation as an engaged, rigorous, and prolific emerging arts company, and has created 14 original works since 2011.
They were honoured for their work by being named 2017 Artists-in-Residence at Vancouver's PuSh Festival, one of Canada's most prestigious international performing arts festivals.
VIDEO: Hong Kong Exile

Hong Kong Exile will be bringing its two signature works to the Market Hall: NINEEIGHT and Room 2048.
NINEEIGHT explores the feeling of anxiety in Hong Kong surrounding the British handover of the country to China in 1998. This began a 50-year transition period of "one country, two systems" that will end in 2047.
Room 2048, the sequel to NINEEIGHT and the company's latest work, explores the uncertainty of a future beyond Hong Kong's transition to China. Sourcing seminal films by Hong Kong filmmaker Wong Kar Wai, Hong Kong Exile's performers are animated by live manipulated top-down projection. In digital light, bodies sway, shake, and run — oscillating between gestures of the mundane and the sacred. Room 2048 is audacious, avant-garde, and experimental.
"A clever, fascinating, and absorbing dance piece that lingers in the memory long after the show," says Lawrence Kelson of Plank Magazine. "This is a company that is full of confidence, and trusts in its ability to engage and challenge its audience."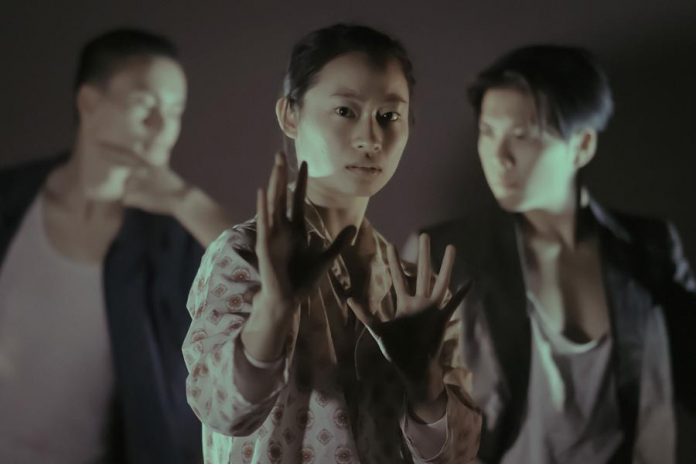 Natalie Tin Yin Gan, the lead artist for NINEEIGHT and Room 2048, is a contemporary dance artist specializing in improvisation and interdisciplinary collaboration. She lives and works on the un-ceded territories of the Coast Salish peoples. Natalie has a double degree in Contemporary Dance and International Studies from Simon Fraser University.
Following the Market Hall performance, refreshments will be served as the company engages in a post-show talkback session with the audience.
Tickets are $20 ($15 students/underwaged) and available at the Market Hall Box Office, by phone at 705-749-1146, or online at markethall.org.
The day after the performance (September 22), digital media designer and member of the company, Remy Siu, will give a special workshop called "Integrating Digital Media in Performance" from 2 to 4:40 p.m. at Artspace (378 Aylmer St. N., Peterborough). To sign up for the workshop, email admin@publicenergy.ca.