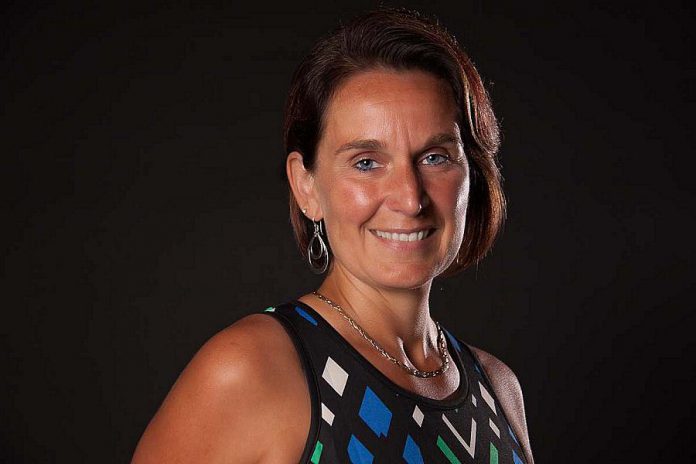 From small-town Ontario to global communications management, Lorie Gill still has trouble figuring out how she got from there to here.
"You know when you're a young teenager, you have these crazy ideas about what you want to be?" she says. "Well, mine was a businesswoman. Did I have any idea what that meant? Heck, no!"
Lorie grew up in Bracebridge and attended a tiny school in Utterson. When she graduated from grade 8, there were about 12 other students graduating out of roughly 175 students in the entire school.
"It was very small," Lorie says, emphasizing the "very."
She went to business school right out of high school, and even then didn't have to look far before she met the man with whom she would share both a family and a business.
That was 29 years, three children, and three-decades-of-being-a-businesswoman ago, and Lorie still finds a niche in the family business — whether in client support, inventory management, account management, content management, or social media management.
The Gills opened their first business (retail electronics) in 1989. In 2001, they moved with the industry into the realm of communications, first with the goal of helping mobile customers manage their mobile communications and get better deals while doing it.
Then, in 2006, they expanded into the vigorous domain of digital marketing — with a strong focus on search engine optimization, advertising management, conversion optimization, content management, and social media management — all under the name GILL Solutions Management.
The language Lorie speaks now is one she says she couldn't imagine speaking 30 years ago.
Back then, typewriters had digital displays, and few people owned computers. Now, few people can say they don't own a computer.
Along with that came the globalization of communications, paving the road for the Gills' digital marketing agency which Lorie describes as "local but global."
"All I need is a computer and internet, and I can work from pretty much anywhere with anyone in the world," she says. The Gills moved their business into their home in 2011.
Today, while the company outsources some of the specialized work, the Gills are preparing their son (George Gill Jr.) for a role in the family business, which touts the fact that they offer a la carte services as well as strategically designed packages.
"Everybody does it differently," Lorie says. "We can do search engine optimization, we can do pay-per-click advertising, social media optimization, and conversion optimization individually, but they work so much better when they're combined into a larger strategy."
The company also offers online training and live training workshops in Google Analytics, Google Adwords marketing metrics and optimization, email marketing, marketing automation, digital advertsing, content marketing, search engine optimization. and more.
"For me, this is the farthest thing from my world growing up," she laughs. "And today, the language has changed so much. I can only imagine what technology will be like in another 10 years."
GILL Solutions has offices in Toronto, Ontario and Tampa, Florida. For more information, call 877-801-4090 or visit www.gillsolutions.com. You can also find GILL Solutions on LinkedIn, Facebook, and Twitter.