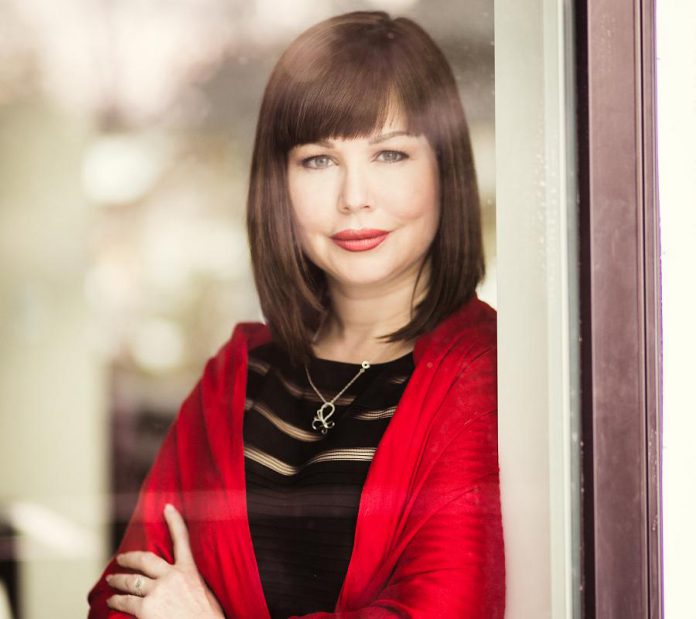 When Kyla Gutsche was little, she wanted to be a Formula One championship racer and Prime Minister of Canada — at the same time. She laughs about it now but, even if her dream was unrealistic, Kyla could never have predicted what she would become: one of the world's leading medical tattoo artists.
Through her company Cosmetic Transformations, Kyla restores peoples' appearances when they have been marred by illness, trauma, surgery, or even age. In many cases, she offers these people a new lease on life.
"People naturally know that physical injury carries deep emotional scars," Kyla says. "Restoring the physical appearance can have a very profound affect on a person's emotional wellbeing."
Kyla has first-hand experience — she was diagnosed with ovarian cancer when she was 26. She survived the cancer, but it destroyed her emotionally.
The treatment left her without eyebrows, and the permanent make-up procedure she underwent to help restore her eyebrows was a disaster. A second procedure to fix that disaster and replace the pigment in her lips caused an allergic reaction so severe she could barely face the world.
"It's psychologically disturbing to look in the mirror and not recognize yourself," she says, recounting her experience. "The emotional scars that accompany physical ones can be debilitating."
If it weren't for her father, Kyla's story might have been significantly different. Her father took a year off work and dragged his daughter out of her house — and out of her depression.
"He basically told me 'If you can't find a way to love yourself the way your mother and I love you, maybe you can find a way to love other people'.
Father and daughter volunteered in the community with young people.
"He was right. I found myself again, helping others."
With the doctorate in visual arts she held from Oxford University — and a special interest in medical illustration — Kyla now had a personal experience to motivate that career. She turned her life to helping restore other's appearances.
She focused on developing a process that would not leave clients in the same state she had found herself. Kyla co-developed a dispersant that enables the artist or surgeon to layer pigments in the skin or scarring, so that the results simulate the translucency of normal skin. She trained with international leaders in the industry, with plastic surgeons, and even apprenticed with prisoners tattooing on the inside under the watchful eye of the wardens!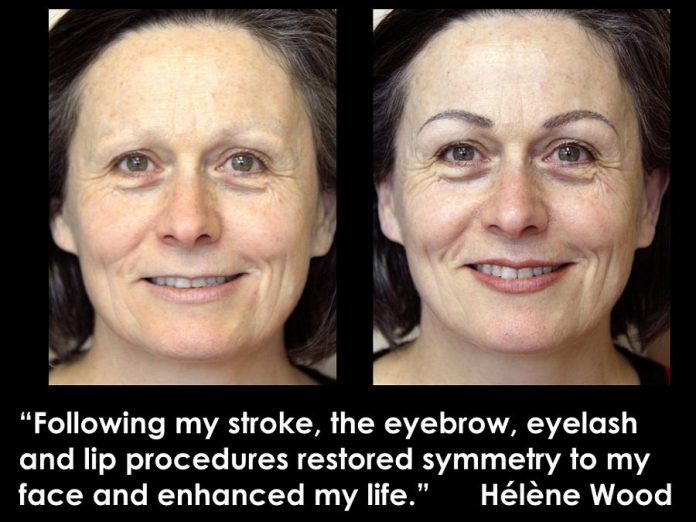 Kyla has won two Peterborough Chamber of Commerce Business Excellence Awards (2011), the Ontario Chamber of Commerce's Innovation Award in 2012, and was named Peterborough Business Woman of the Year in 2013. Her dispersant is patented and sold in 52 countries, and her expertise and care have received international attention, with clients travelling from as far away as Australia and The Middle East. Even surgeons from Japan and Milan have come to Peterborough to learn her specialized techniques.
Kyla recently partnered with Peterborough's first female plastic surgeon, Dr. Jennifer Klok, to create a center of excellence for reconstructive services that has put Peterborough on the map.
Now, from their office on the top floor of the Medical Arts Clinic on Charlotte Street (the former office of the late prominent Peterborough physician Andrew Chan), Kyla performs half of her services for free to young trauma survivors.
"I do this as a tribute to Dr. Chan and his staff who contributed so much to the community," she says. "They have inspired me to do the same."
Restorative services at Cosmetic Transformations include eyelash and eyebrow simulation, lip enhancement, scar and vitiligo camouflage (with either the client's skin tones or decorative images that empower them), as well as three-dimensional areola and nipple restoration.
Kyla has recently expanded her services to include decorative tattooing with medically safe pigments in a medical atmosphere, performed by herself and her colleague Carl Johann Christensen — a veteran tattooist in the community who eagerly joined Cosmetic Transformations in 2017.
"I'm honoured to be working alongside her," Carl says. "It's so much more than a job — it's a vocation."
Kyla, Carl, and the other members of her team truly love what they do and the people for whom they do it.
Cosmetic Transformations is located on the top floor of the Medical Arts Clinic (Suite 301, 272 Charlotte Street) in Peterborough. For more information, call 705-931-5955, email info@cosmetictransformations.com, or visit www.cosmetictransformations.com. You can also follow Cosmetic Transformations on Facebook.