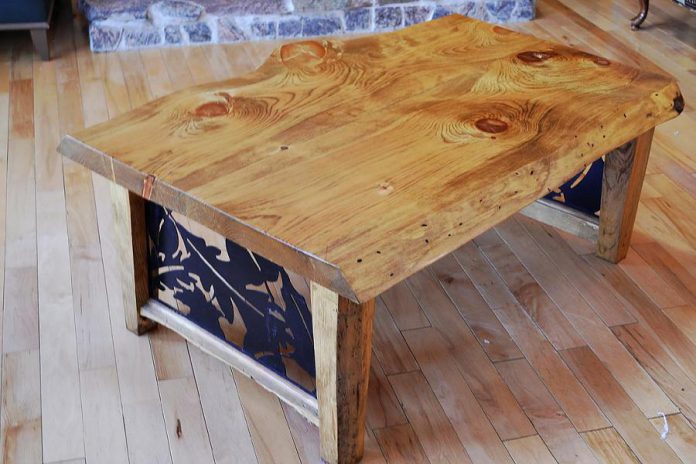 ---
B.O.S.S. – Effective Networking – October 25th
The final B.O.S.S. (Business Owners Sharing Solutions) workshop of the year is taking place Wednesday, October 25th from 5 to 7 p.m. at Westwind Inn on the Lake.
This workshop will focus on effective networking and will include a speed networking portion. Chamber members Tonya Kraan of Strexer Harrop & Associates, Scott Matheson of CIBC Lakefield, and Tom LaBranche of Village Pet Food & Supply will discuss networking techniques, and share tips and tricks for effective networking and how it can benefit you as a business professional.
Invite a guest to join you. The workshop is free for Chamber members and $10 for future members. Register now. This event is free of charge for Chamber Members thanks to Professional Development Sponsor Lynn Woodcroft, Sales Representative, Royal LePage Frank Real Estate.
Congratulations Awards of Excellence Finalists
Finalists for the 18th Annual Awards of Excellence were announced last week. Congratulations to all nominees!
The confidential judges panel is comprised of five judges. The judges had some very difficult decisions to make once again this year, and chose more than three finalists for some categories.
Awards Gala – 75% Sold Out!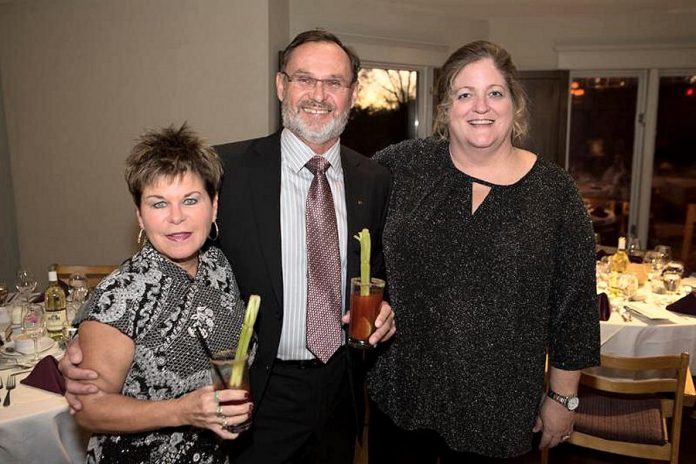 Tickets for the 18th Annual Awards of Excellence Gala are selling quickly, so purchase your seats now. This evening is the Chamber's premiere event of the year, celebrating local business and presenting the Awards of Excellence.
Tickets are $85 each plus HST. Dinner includes: a choice of soup or salad; Elmhirst's roast beef, poached salmon, or butternut squash spaghetti; and a dessert buffet. See the full menu.
A special room rate is available for those booking for the night of the Awards Gala. Call Elmhirst's Resort at 705-295-4591 and mention you are booking for the Chamber Awards of Excellence Gala on November 3rd.
Couples Getaway – $1632 Value – Bid Now!
The Chamber's Annual Awards Gala is fast approaching! Each year, the Chamber has many fabulous items up for bid. To get you ready, the CHamber is starting its outside bid auction early this year with an excellent item: a 2 Night Stay at Couples Resort & Algonquin Spa! The value of this package is $1,632. (Note: restrictions apply).
Submit your maximum bid by emailing generalmanager@kawarthachamber.ca with the subject line "Couples Resort Auction Bid." The current highest bid is $600. The auction will close October 22nd, 2017 at midnight.
Enjoy a 5 Star Resort & Spa, All-Inclusive Boutique Algonquin Jr. Suite including private hot tub, king bed, wood burning fire place, free breakfast in bed daily, free 5-course meal for 2 daily (semi-formal attire with tie), free Algonquin Park pass for trails and museum, free limited sports equipment. Learn more.
All proceeds support the Kawartha Chamber of Commerce & Tourism, advocating for local business and promoting tourism in the Kawarthas.
Know Your Power Cobourg – November 15th

Navigating energy-efficiency programs for business
Chamber members are invited to a breakfast event on Wednesday, November 15th, to learn about energy cost-saving programs and incentives available to Ontario businesses.
The event is being held at the Best Western Plus Cobourg Inn & Convention Centre, 930 Burnham St., Cobourg. Registration and breakfast is at 9 a.m., and the program runs from 9:30 to 11 a.m. There is no charge to attend. Register here.
The event will bring together representatives from your local distribution company, natural gas distributor and the Independent Electricity System Operator (IESO), along with businesses and community leaders from the region, to share information about available energy saving programs and how to enroll. You will also have the opportunity to network with other local job creators who are interested in giving their businesses a competitive edge through energy efficiencies and retrofits, and hear success stories from those who have already benefited.
Comprehensive, Pro-Growth Policies Needed in 2018 Provincial Election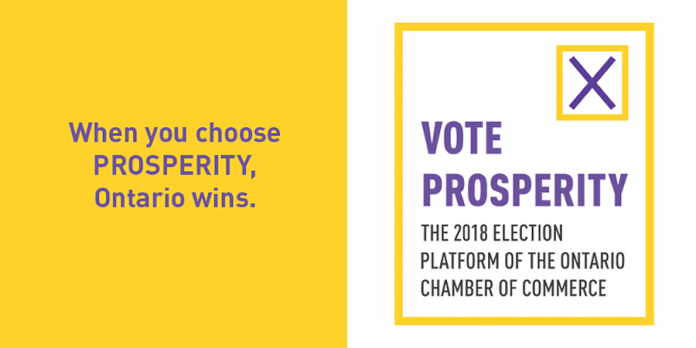 Ontario's Chamber Network provides recommendations to Drive Economic Development to the Forefront of Political Discourse
The Kawartha Chamber of Commerce & Tourism, in partnership with the Ontario Chamber of Commerce (OCC) released Vote Prosperity, a platform and campaign outlining the Ontario business community's priorities for the upcoming 2018 provincial election.
Vote Prosperity provides a series of proactive recommendations that all of Ontario's political parties should adopt to ensure growth for the province's economy.
Small Business Week, October 15th-21st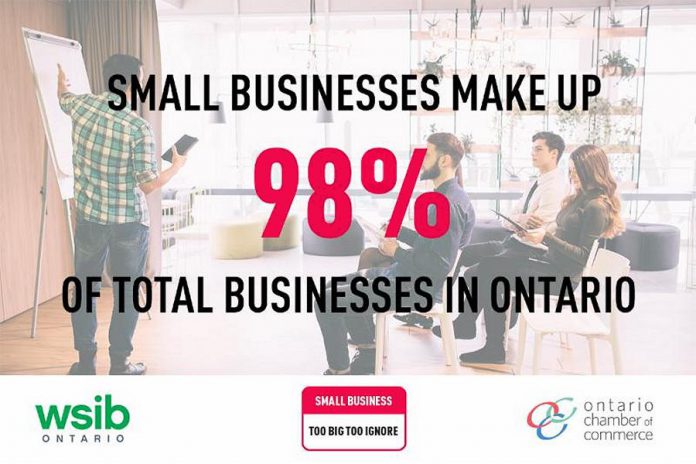 It's Small Business Week, and the Ontario Chamber of Commerce has teamed up with the WSIB for its Small Business Too Big To Ignore campaign to continue to raise awareness of the important contributions small businesses are making to local communities and the economy.
Join the conversation on social media with the hash tag #TooBig2Ignore.
Ontario Chamber of Commerce Business Confidence Survey
The Ontario Chamber of Commerce invites you to complete their Business Confidence Survey. Data collected will provide powerful insights into the state of our province's economy allowing the OCC to expand the Chamber Network's influence with government.
Your participation will directly impact the direction of OCC policy work, communications strategy, and government relations. Take the survey.
Canada Green Corps Wage-Subsidy Programme
Green Corps is a competitive post-graduate internship programme that supports carbon reduction efforts and green innovation, while minimizing the costs of these initiatives to business.
The Government of Canada covers up to 65 per cent of a Green Corps intern's wages, allowing small-medium sized enterprises to offer more competitive compensation packages that attract top talent. The young professionals accepted into this programme are exceptional: highly educated, passionate, and technically-savvy.
Applicants must pass an intensive four-stage screening process, including a final interview with the potential employer themselves.
The deadline for employer applications is December 31, 2017. For more information, please email Project Officer Lowine Hill at lowine.hill@unac.org or Project Officer Kanchan Muti at kanchan.muti@unac.org.
Welcome New Chamber Members
The Buckhorn Furniture Co.
705-657-7212, thebuckhornfurnitureco@nexicom.net, www.thebuckhornfurnitureco.com
Here at the Buckhorn Furniture Company, we specialize in creating custom furniture to match your specific requirements.
Our specialty areas are: slab or live edge furniture, colonial furniture, and arts & crafts inspired chairs and pieces of your own design.
We involve you in every step of the design process and create timeless legacies that will last generations.
Molly's Acres
3029 Buckhorn Road, Lakefield, mollysacres.ca, 705-872-2426
Molly's Acres is a small family farm located outside of Buckhorn.
Our lettuces, greens and herbs are grown at Molly's Acres using an environmentally sustainable aeroponic technology. We combine the use of natural mineral plant food with our Tower Garden system. Using this technology, Molly's Acres uses 90% less space, 95% less water, and 100% less harmful pesticides compared to traditional soil-based agriculture. Root vegetables and more space-demanding produce are still grown in soil.
We are proud to say that all our products are grown without the use of harmful pesticides, herbicides, or fungicides.
Selling Food to Ontario Workshop – October 26th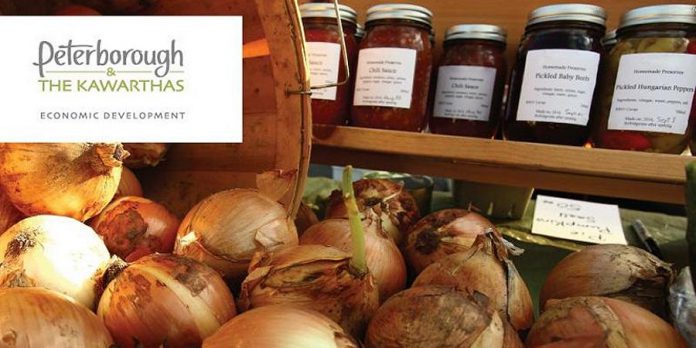 Peterborough & the Kawarthas Economic Development has partnered with OMAFRA to bring back the popular "Selling Food to Ontario" workshop.
This day-long workshop is a series of educational modules bringing together producers and small food processors to learn how to address various issues such as food safety and pricing. Ministry specialists can help business owners and managers learn more about different sales channels, how they work, and how to decide which channels may be best for their business.
The workshop is taking place on Thursday, October 26th, from 9 a.m. to 4 .m. at the Fire Training Room, 21 Third St., Keene. Tickets are $13, available at selling-food-2017.eventbrite.ca.
LYU Love Lakefield Survey
The Love Lakefield survey aims to help Lakefield Youth Unlimited better understand the needs in the Lakefield (and area) community.
It will help LYU plan for the new school year and serve children and youth in our community better!
Experience Trinity College School and all it has to offer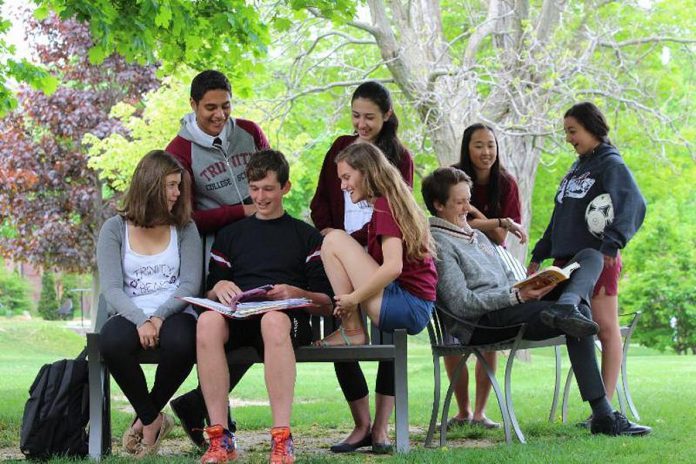 How do Trinity College School students describe their experience in three words? Complete, illuminating, energetic. TCS students appreciate that school needs to be more than just reaching their academic potential — it's about exploring all facets of themselves and the realization of passions, talents and skills that reach far beyond the classroom walls. Realize what's within.
To learn more about the TCS experience, Trinity College School invites you to join them on campus for an open house on Saturday, October 21st. For more information, visit www.tcs.on.ca/openhouse or contact the admissions office at 905-885-3209.
Prospective students for Grades 9 to 12 can also participate in a Spend a Day or Spend a Day/Night event on October 20th. For more information, please contact the admissions office at 905-885-3209.
Peterborough Airport Engagement Survey

The Peterborough Airport is pleased to announce a public engagement exercise to determine public support for commuter air service between Peterborough Airport and Toronto Island Airport (Billy Bishop Airport).
The first step in attracting a commuter airline to Peterborough is understanding market demand. Take a short survey with nine questions and a comment section.
Upcoming Events
From the Runway to the Causeway – October 18th
Lakefield Youth Unlimited Lunch and Dinner – October 19th
Abuse Prevention of Older Adults, Bridgenorth – October 20th
Buckhorn Pumpkinfest – October 20th & 21st
For more information about the businesses and events listed above, please visit the Kawartha Chamber of Commerce & Tourism website at kawarthachamber.ca.
All photos supplied by Kawartha Chamber of Commerce except where noted.