On Saturday, November 4th, the Peterborough Symphony Orchestra (PSO) opens its 51st season with "Step Into the Light", a concert at Showplace Performance Centre sponsored by Bryston, featuring beloved Canadian violinist and Toronto Symphony Orchestra (TSO) Concertmaster Jonathan Crow.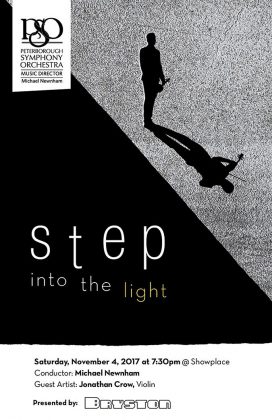 Step Into the Light will explore the contrast between the works of German composer friends Felix Mendelssohn and Robert Schumann. Jonathan Crow will perform Mendelssohn's light but innovative Violin Concerto — the perfect foil for Schumann's stately Symphony no. 4.
A native of British Columbia, Jonathan earned his Bachelor of Music in Honours Performance from McGill University in 1998, at which time he joined the Montreal Symphony Orchestra as Associate Principal Violin. Between 2002 and 2006, he was the Concertmaster of the Montreal Symphony Orchestra — making Jonathan, who was 25 years old in 2002, the youngest concertmaster of any major North American orchestra at the time.
In 2005, Jonathan joined the Schulich School of Music at McGill University as an Assistant Professor of Violin and was appointed Associate Professor of Violin in 2010. His current and former students have received prizes at competitions around the world.
Jonathan performs as guest concertmaster internationally, and has performed as soloist with most major Canadian orchestras. He is an avid chamber musician and has performed at chamber music festivals throughout North America, South America, and Europe.
VIDEO: Jonathan Crow, Concertmaster of the Toronto Symphony Orchestra

Jonathan was a teenager when he first met current TSO Music Director Peter Oundjian, who describes him as "incredibly versatile, a great teacher and a top notch soloist (with) the highest musical standards" in a 2014 feature story in the Toronto Star by writer Trish Crawford.
Now in his seventh season as TSO Concertmaster, the 40-year-old virtuoso has become almost as well known for his humble and easy-going nature as he is for that fantastic musical talent.
In the Toronto Star's story, Crawford painted a picture of Jonathan as a modest man who uses public transit and takes his lunch to work in a brown bag (and at least once his daughter's cast-off pink lunch pail).
In the same story, fellow musician Eric Nowlin called him "low maintenance and clearly extremely intelligent."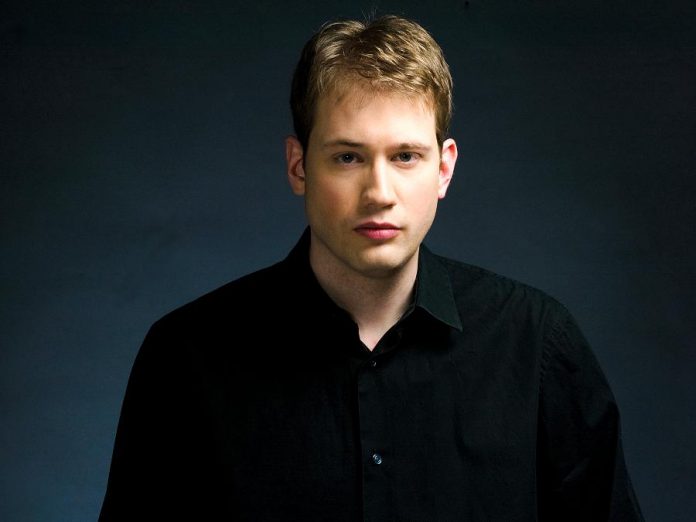 Although he has a reputation as a relaxed person off-stage, Peterborough concert-goers shouldn't expect an unemotional presentation from Jonathan on-stage with the PSO on November 2nd.
At a recent TSO performance, I had the chance to witness his playing style for myself, and he is a musician who seems to embody the tone of a composition. It was a pleasure to see how deeply he feels the notes, through his violin, but also in his presence as he meticulously and elegantly executes the music.
His chamber music teacher at McGill, Andre J. Roy, says in the aforementioned Toronto Star story that Jonathan's beautiful playing "doesn't have the 'harsh' attack of many North American players, but is more 'suave', like Europeans."
So it will be a treat for audience members to see and hear this musician perform Mendelssohn's Violin Concerto in Peterborough.
VIDEO: Jonathan Crow plays an excerpt from the Mendelssohn Violin Concerto

"We are greatly looking forward to making music with Jonathan Crow, one of Canada's foremost violinists," says PSO Music Director and Conductor Michael Newnham. "The Mendelssohn Violin Concerto is one of the most balanced, sunny, and perfect pieces ever written."
Concert ticket holders are invited to attend Meet the Maestro, a popular pre-concert chat with Maestro Newnham, in the Showplace theatre at 6:40 p.m. before the concert begins at 7:30 p.m.
Single concert tickets for Step Into the Light cost of $48.50, $38.50, or $20 for adults, and $10 for students. Single tickets can be purchased now for all PSO concerts this season.
Tickets are available in person at the Showplace box office (290 George St. N, Peterborough), by phone at 705-742-7469, or online at showplace.org. Four- and five-concert season subscriptions are also available, but these must be purchased directly through the PSO office by calling 705-742-1992 or emailing info@thepso.org.