The Night Kitchen reopens at new Peterborough location
The Night Kitchen recently reopened in its new location at 168 Hunter Street in downtown Peterborough.
Owners Yannick Thiriar and Tim Weatherup said it was just time for a move. The new location gives them more room and an expanded menu, but you'll still find that specialty pizza shop offering walk ins, take out, and delivery as well as catering with their portable wood-fired pizza oven.
For more information, visit nightkitchen.ca or visit them on Facebook.
---
Sunset Grill franchise opens in Peterborough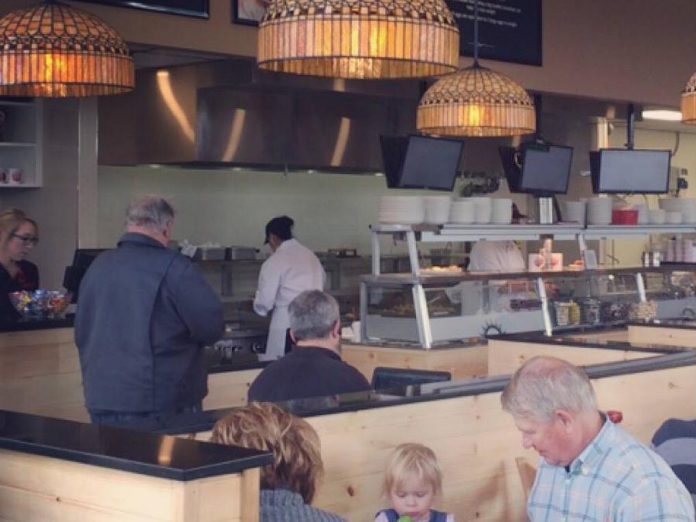 The Sunset Grill recently opened for business at 1005 Lansdowne Street in Peterborough.
Owners Derek and Jennifer are one of over 70 franchise locations in Ontario and Alberta of the restaurant chain started by Angelo Christo in The Beaches in 1985. The Sunset Grill serves breakfast and lunch and the menu features an all-day breakfast (including French toast, pancakes and waffles), sandwiches, burgers, salads, a kids' menu, and more.
For more information, call 705-749-0222, visit sunsetgrill.ca or visit them on Facebook.
---
Benefit for local musician Rick Young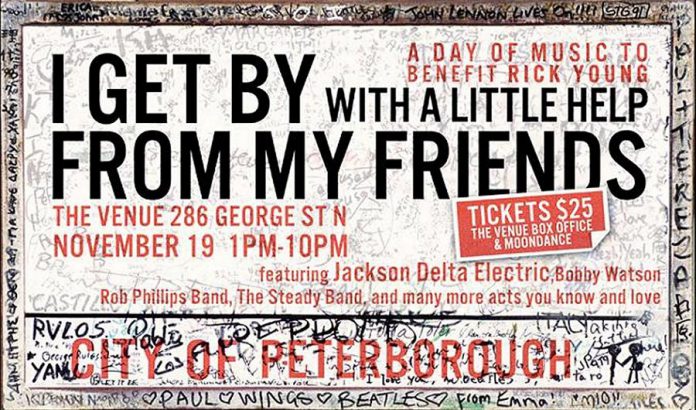 There are not many people who haven't seen Rick and Gailie perform at some point. The couple has had to take a hiatus from performing as Rick Young fights cancer.
The couple, who have performed at dozens of benefits for fellow musicians over the years, are now the recipients of such a benefit concert on Sunday, November 19th. Everyone from Jackson Delta to Bobby Watson to Al Black and the Steady Band and many others will perform at The Venue in downtown Peterborough from 1 – 10 p.m.
Tickets are $25, available at Moondance and The Venue and online and, if you are a business, it's a good opportunity to hang a poster or contribute to the raffle table.
To help out, call Phil Connor at 705-768-4084. For more information about the concert, visit Facebook.
---
Talk on role of business in reconciliation
There are two interesting opportunities for local business people to find out more about the history of local indigenous peoples and the details of treaties as they relate to this area.
This Thursday (November 9), a panel discussion called "Understanding our Local Treaties" will be held at the Gathering Space at Gzowski College from 7 to 9 p.m.
And on Friday night (November 10), Professor David Newhouse, Chair of Trent University's Indigenous Studies department and Associate Professor of the Trent School of Business, will be speaking on "Does Business have a Role in Reconciliation?" The talk is from 7 to 9 p.m. at the Unitarian Fellowship of Peterborough (775 Weller St., Peterborough).