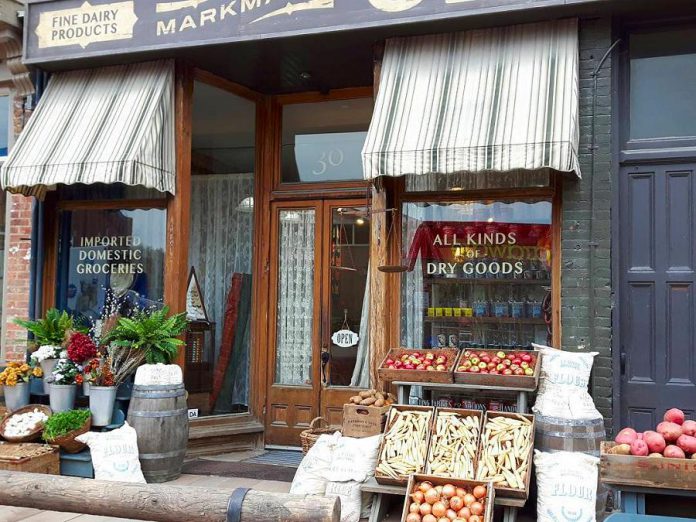 Production crews are back in Millbrook this week to film the second season of the CBC-Netflix collaboration Anne.
Anne is the newest version of PEI writer L.M. Montgomery's 1908 novel Anne of Green Gables. Most of the filming for the series takes place in Ontario, not on the East Coast where the novel is set, because logistics make filming there impossible.
The production crew spent Tuesday and Wednesday this week transforming downtown Millbrook into a 19th-century Prince Edward Island village, including covering King Street with tonnes of crushed bricks to mimic PEI's rusty-red soil, and transforming local storefronts into historical shops.
The production company was in Millbrook last November to shoot scenes for the first season. They will be filming for the rest of the week and tearing down the sets on Friday.
Millbrook stores have been posting their transformations on Facebook.