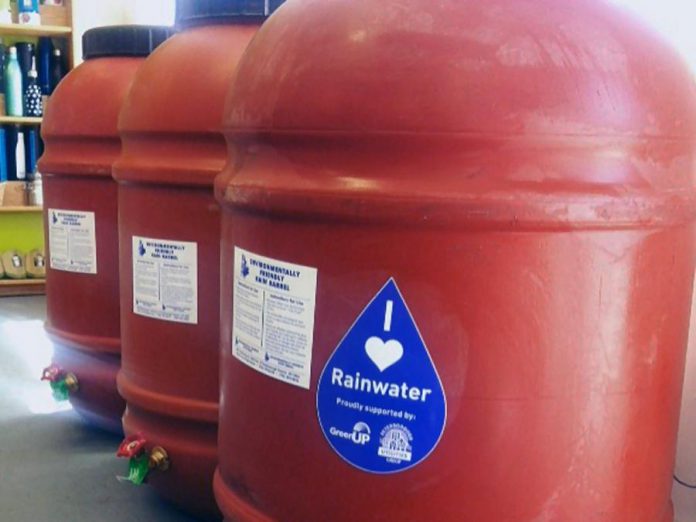 This year, the GreenUP Store sold 158 rain barrels with over $3,100 of subsidies given out by the Peterborough Utilities Group: $25 subsidies going to customers to help encourage the use of rainwater and the reduction of municipal water for use on gardens and lawns.
We are half way through November now and we've had a small taste of winter with our first flurries arriving last week. Temperatures have been higher than usual this fall, so we have been able to store and use rain in our rain barrels a little later into the season than in previous years.
Your gardening season is likely long over, and you may not have needed the water over the last month or so, but it is possible to keep your rain barrel hooked up until the freezing temperatures arrive.
While many people choose to install rain barrels as an effective way to gather rain for use on gardens, rain barrels also help to slow the runoff from storm water, which can then be diverted to gardens or permeable surfaces, and can help to reduce flooding in urban areas. Emptying water from a rain barrel onto any permeable surface around your home will allow it to slowly infiltrate into the ground instead of running off onto driveways or into storm sewers.
The rain will now be changing to snow so don't forget to winterize your rain barrel. Whether you use your rain barrel to reduce flooding or to reduce your outdoor use of municipal water, if you haven't already done so, it is important to get your rain barrel winterized before things fully freeze up.
Taking a few minutes to care for your rain barrel will ensure that it lasts for many years. Follow these four recommended steps to properly store your rain barrel over the winter:
Step 1: Drain all of the water out of the rain barrel and leave the spigot open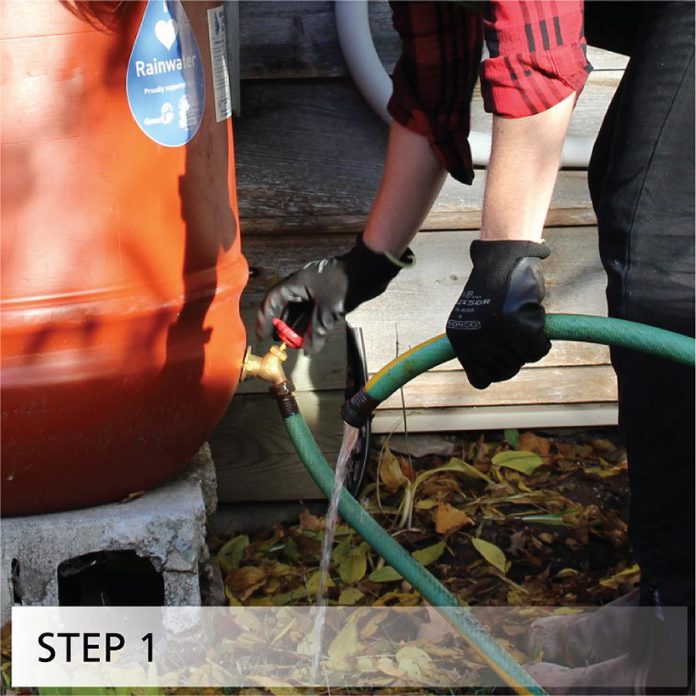 Any water that is left in the rain barrel can freeze over the winter and cause the plastic to crack.
Drain all of the water out of your barrel before freeze-up and leave the spigot in the open position. This will ensure that no moisture will remain in the spigot that could otherwise cause cracking or could break the water seal.
If you like, give your barrel a rinse; some algae or debris may have made its way inside over the season.
Step 2: Remove the lid and anything else that is attached to the barrel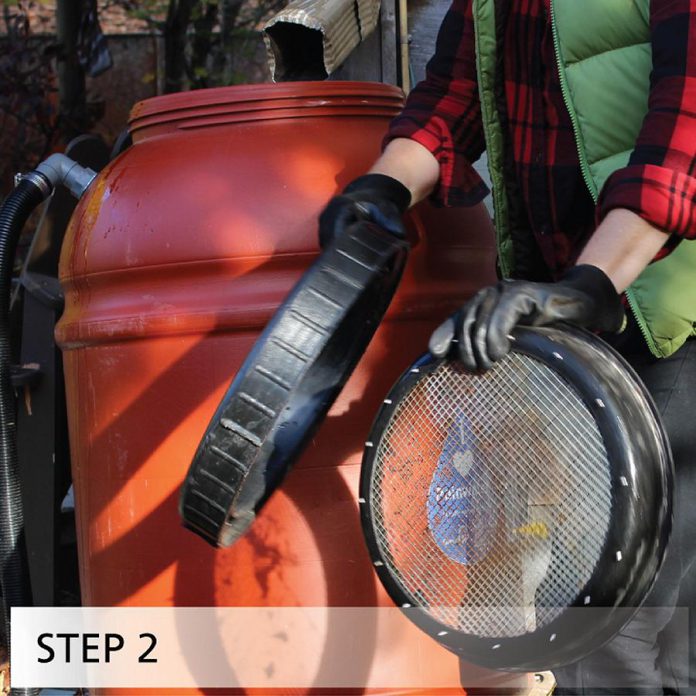 Detach all the components from your barrel including the lid, overflow valve, and hoses.
All these should be drained of water and stored separately from the barrel.
Step 3: Detach the barrel from the gutter or downspout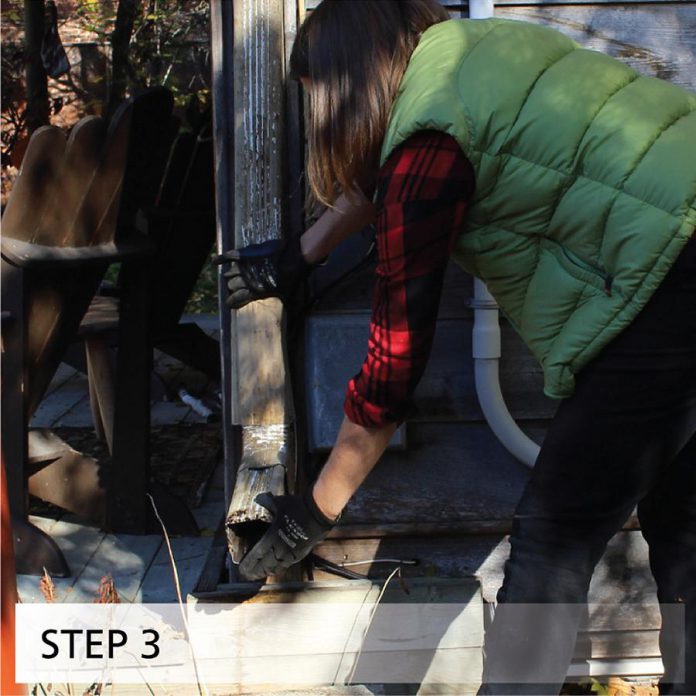 Detach your barrel completely from the eavestrough, downspout, or any flexible tubing that connects it to your home.
Don't forget to re-attached the length of downspout that extends your downspout to the ground — you would have removed this when you installed your rain barrel — but you will want it back in place during the January thaw, and in the early spring before you re-install the rain barrel for the growing season.
Step 4: Store your barrel upside-down in a sheltered area
Storing your rain barrel inside a shed or garage will help extend its life. If you must store it outside, choose a location that is away from direct sunlight and where it won't be carried away by the wind. Be sure to store it upside-down to prevent water or snow from collecting inside.
It is also a good idea to clean and maintain your eavestroughs and downspouts by removing leaves and debris that can clog up gutters and rain barrels. This will leave an open pathway for rain to flow through during winter thaws and will make for quick and efficient rain barrel setup come springtime.
VIDEO: Winterizing your rain barrel

If you use a rain barrel, you likely understand how far storing water goes when it comes to keeping down your overall metered water usage. Each barrel that GreenUP carries holds between 190 and 220 litres.
If all of the rain barrels sold at the GreenUP Store over the last two years were filled and drained only once this year, then together we diverted between 60,000 and 70,000 litres (or approximately 8,000 gallons of rainwater). That's equivalent to over 660 bathtubs full!
If you feel that the volume of one barrel is not enough, or that you'd like to save more water, consider adding a second, or third barrel next year. Successive rain barrels can be hooked up to one another via the overflow valve and hose to save even more water each time it rains.
The GreenUP Store will be carrying the same locally recycled, food grade barrels with brass fittings, overflow valve and hose, and top netting again next year. Check out www.greenup.on.ca in the spring for more information and for updates on Peterborough Utilities Group rain barrel subsidy.