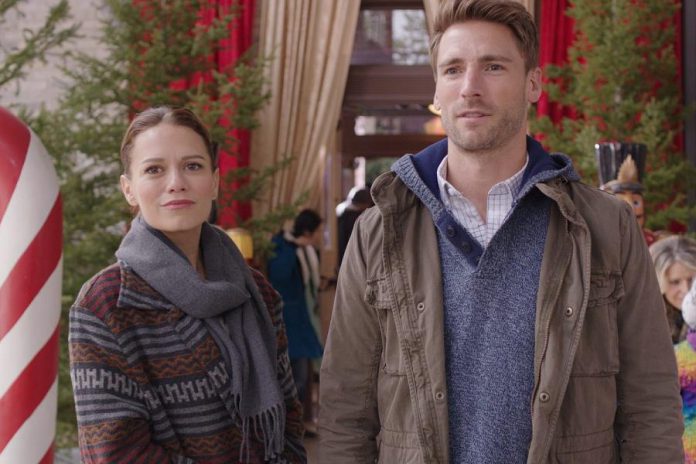 Peterborough filmmaker and screenwriter Carley Smale has another notch in her belt.
She wrote the screenplay for Snowed-Inn Christmas, a new comedy drama premiering on the Lifetime cable channel at 8 p.m. on Saturday, December 16th.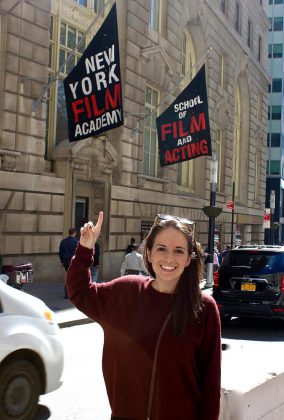 Filmed in Winnipeg, Snowed-Inn Christmas tells the story of two polar opposites — Jenna Hudson (played by Bethany Joy Lenz, best known for her role as Haley James Scott in the teenage drama One Tree Hill) and Kevin Jenner (played by Andrew Walker) — working for the same online publication in New York City. As neither have plans for Christmas, they both volunteer for a special writing assignment.
On their way to the assignment, a snowstorm forces their plane to land in the town of Santa Claus, Indiana (yes, that's an actual town). Soon, Jenna and Kevin find themselves working together to save the town's historic town inn, run by Carol and Christopher Winters (played by Belinda Montgomery and John B. Lowe). As Jenna and Kevin overcome their differences, they also rediscover the magic of Christmas. With the inn's fate in jeopardy and the sudden return of someone from Jenna's past, Carol and Christopher lend a helping hand to bring Jenna and Kevin together.
"The idea came to me during a car ride through the country with my dear friends Katelyn and Chris James," Carley recalls. "We were spitballing ideas back and forth and the title 'Snowed In' was thrown out. I thought if it was spelled with the extra 'n' to make it 'Snowed Inn' it could be a really cute Christmas idea. The plot came easily for me once I had that title."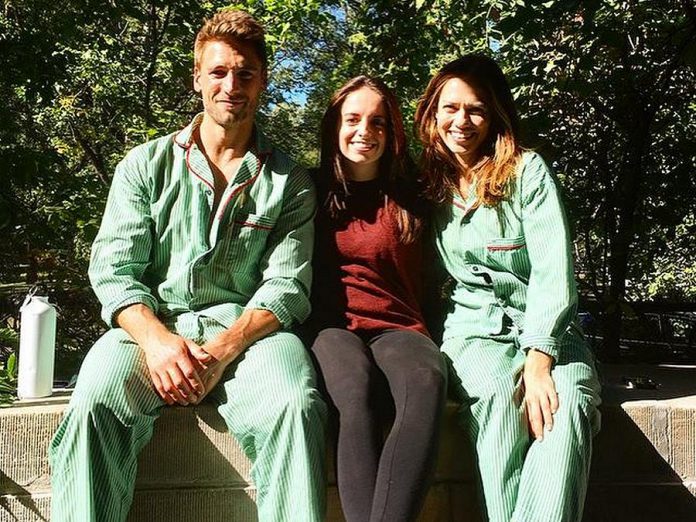 Carley grew up in Peterborough as an avid writer and obsessive movie watcher. After graduating from Crestwood Secondary School, she decided to move to Toronto to attend Humber College to study film and media when she was 19 years old.
While at Humber, she became an intern at a Toronto production company that made TV movies. Once she graduated from film school, the company hired her as as a development associate and writer for TV movies.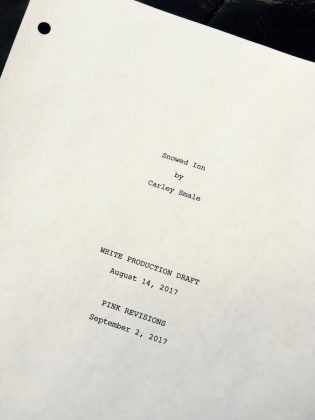 "I started writing movie treatments for various networks like the Hallmark Channel, Lifetime, and Nickelodeon," she says. "Eventually a Christmas idea of mine sold and I became the director of development for all the Christmas content."
At 24 years old, Carley's first produced screenplay, The Christmas Parade, premiered on the Hallmark Channel with high ratings in Canada, the United States, and Europe.
She also wrote and directed her first feature film in 2014 entitled Cold Season, which won Best No-Budget Feature at the 2015 Toronto Independent Film Festival. The movie went on to have international premieres in both New York City and Berlin with high praise. In December 2015, her original story concept entitled On the 12th Day of Christmas premiered on the Hallmark Channel and was the #1 TV movie of the weekend, with 5.4 million viewers.
In 2015, Carley decided to strike out on her own and pursue writing full time. She emailed a three-page proposal to her parents to ask permission to move back home for a year.
"They were supportive enough to accept my offer," she laughs. "They even helped me transform my brother's old room into my new writing office."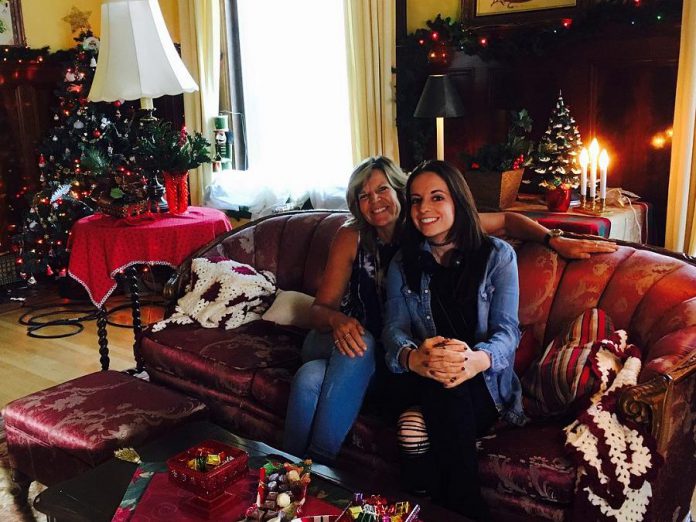 She wrote two screenplays that year, one of which was "Snowed Inn". Her agent loved it and sent the screenplay to Lifetime, and the network gave the production the green light in March.
"It was one of the best phone calls I've ever received," Carley says.
As the screenwriter, Carley was on set during production of the film in Winnipeg this past September. Her mother Wendy came with her "which made it really special."
"The director, Gary Yates, really took me under his wing and made sure I was a part of the process," Carley says. "He had me writing extra dialogue for the actors, making decisions about various props, and let me sit beside him during shooting to make sure if I had any comments or suggestions I could tell him.
"He wanted to make sure the story was being told the way I imagined it. It was incredibly kind of him."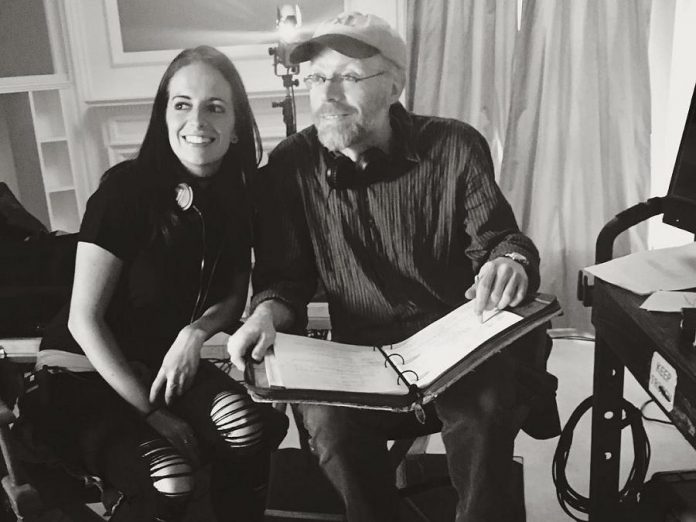 As well as the December 16th premiere on Lifetime, Snowed-Inn Christmas will premiere in Canada on the W Network at 7 p.m. on Sunday, December 17th. A director's cut will also be broadcast on Lifetime at 8 p.m. on Monday, December 18th.
As for Carley, in addition to her writing endeavours, she is a volunteer at The Warming Room, which is having its annual Christmas Party at The Venue Peterborough at 7 p.m. on Sunday, December 17th, featuring live music Kate Suhr, Melissa Payne, Kate Brioux, Silver Lining, Paper Shakers, and Eric Brandon.
Carley is also preparing to teach an 11-week "Screenwriting 101" course beginning on either Wednesday, January 10th or Thursday, January 11th. Each class will take place from 7 to 9 p.m.
"I will go through the steps on how to write your own feature-length screenplay," Carley explains. "I'll teach formatting, three-act structure, plot points, character development, how to pitch, etc. By the end, everyone will complete the first act of their own movie script."
For more information about the course, email Carley at carleysmale23@gmail.com.