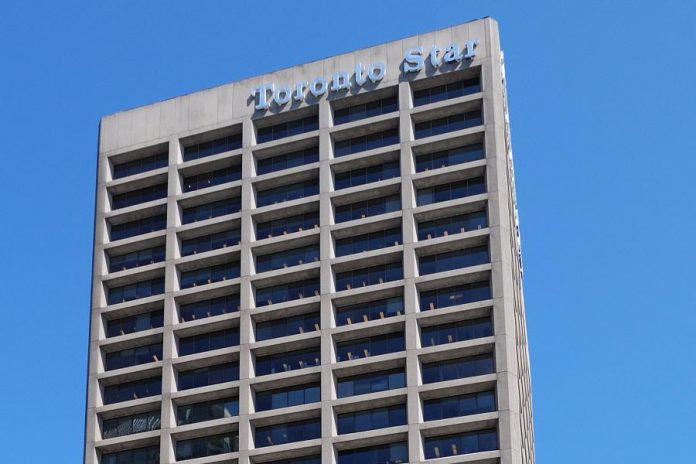 Under a new deal signed between Torstar Corp. and Postmedia Network Canada Corp., Northumberland Today will be closing effective today and the Peterborough Examiner will be operated by Metroland Media — the same company that operates Peterborough This Week.
The story in The Toronto Star today (November 27) reports that the deal between Postmedia Network Canada Corp. and Metroland Media Group and Free Daily News Group Inc. (both subsidiaries of Torstar Corp.) will see Postmedia buying 22 of Torstar's community newspapers and two free commuter daily newspapers.
The report says the two companies will close most of the affected papers, "in order to focus more efficiently on key areas".
Under the deal, Metroland Media will operate the daily newspapers in St. Catharines, Niagara Falls, Welland, and Peterborough. The daily newspapers Barrie Examiner, Orillia Packet & Times, and Northumberland Today will close effective today.
Eight community newspapers will also close: the Bradford Times, Collingwood Enterprise Bulletin, Fort Erie Times, Innisfil Examiner, Niagara Advance, Pelham News, Inport News (Port Colborne), and the Thorold Niagara News.
Around 200 full and part-time employees of Metroland, and around 50 full and part-time employees of Metro, will be losing their jobs.
It is unclear at this time how Metroland Media's operation of both the Peterborough Examiner and Peterborough This Week will affect either newspaper. On November 27, the Peterborough Examiner published the following statement:
The Peterborough Examiner has a new owner, but it's business as usual at Peterborough's daily paper, which has been publishing since 1847.

As part of a major transaction between Postmedia Inc. and Torstar, parent company of Metroland Media, The Examiner has been sold to Torstar. The city is also home to a Metroland paper, Peterborough This Week.

The two papers will be operated independently, managed by different divisions of the parent company, and staffed by two separate all-local news and advertising sales teams.

This means you'll see reporters and photographers from both The Peterborough Examiner and Peterborough This Week at important community events, and read different coverage in the two papers, just as you have for decades. Peterborough will continue to be served by a vibrant mix of local media, as it has for decades.

Details of the transition are still being worked out, and we'll share that as it happens.

The Examiner has been owned by Postmedia since 2015. Prior to that, it was owned by Sun Media, Osprey Media, Hollinger and Thomson newspapers, who bought the paper from the Davies family of Kingston in the 1960s.