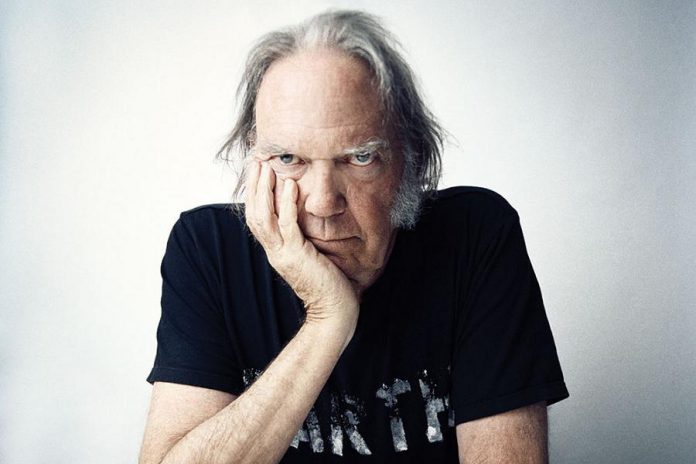 Yes, it's true: Neil Young will be performing his 90-minute live streaming concert "Somewhere In Canada" on Friday, December 1st from his childhood hometown of Omemee, Ontario.
kawarthaNOW has obtained a copy of an internal email sent today (November 27) to representatives of Bell Media by the City of Kawartha Lakes for "the approved closing of a section of Sturgeon Road (from Church St E to King St W for southbound traffic only) in Omemee … for a Live Concert Special, organized by the Bell Media, from Tuesday, November 28, 2017 at 12:00 p.m. to Saturday, December 2, 2017 at 3:00 a.m."
Sturgeon Road ends at King Street in Omemee, kitty corner to Coronation Hall, which implies the venue is the location of the concert.
After receiving a copy of the email from an anonymous source, kawarthaNOW contacted the City of Kawartha Lakes but our call was not returned. After publication of this story, Cheri Davidson (manager of communications, advertising and marketing for the City of Kawartha Lakes) contacted kawarthaNOW to advise the only confirmed activity taking place in Omemee on Friday, December 1st is a community tree-lighting ceremony.
Although there still hasn't been an official announcement from either Neil Young or Bell Media, the email appears to end days of speculation about the possible secret location for the concert. In addition to the email, kawarthaNOW has also received information from several other sources that the concert is indeed taking place at Coronation Hall.
Looks like the setup for the @Neilyoung concert in omemee is underway! @kawarthaNOW @kawarthalakes pic.twitter.com/bIzZZvHmpa

— Scott Howard (@ScottHoward78) November 28, 2017
Gear unloading for @Neilyoung in Omemee! @kawarthaNOW #omemee #neilyoung pic.twitter.com/uSl6bcGDLZ

— Craig Foster (@craig_creative) November 28, 2017
Speculation that Omemee might be the location of the concert began after Young made a comment in his November 11th Facebook post that "I will be going to my town", in a reference to the December 1st release of his latest record The Visitor.
Located 128 kilometres northeast of Toronto, Omemee is the "town in north Ontario" in Young's 1967 song "Helpless" and it's where he spent the formative years of his childhood.
The Young family moved to Omemee at the end of August 1949, when Neil was almost four years old. He lived in Omemee for four years (it was where he contracted polio, during the 1951 epidemic) until 1953, when his family moved to Winnipeg. Many years later, his father — journalist and author Scott Young — returned to live in the area until he died in 2005 (a public school in Omemee is named in Scott Young's honour).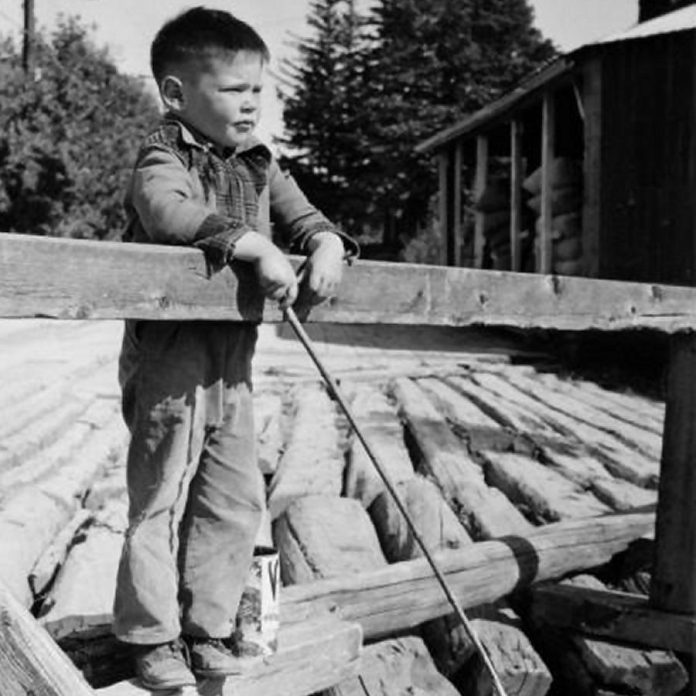 Now living in northern California, Young has visited Omemee several times in the past, including for the 2011 documentary Journeys (directed by Jonathan Demme) and most recently in advance of his induction into the Canadian Songwriters Hall of Fame in Toronto on September 23rd.
"Somewhere In Canada" is being produced by Bell Media in partnership with Young's film production company Shakey Pictures, and will be directed by actress Daryl Hannah, Young's girlfriend.
The concert will be live streamed on Friday, December 1st at 8 p.m. EST in Canada exclusively on CTV.ca (or by using the free CTV GO app) and on iHeartRadio.ca. Note: the concert will not be broadcast on CTV on cable or over the air, it's available online only.
For people living outside of Canada, the concert will be live streamed on Facebook (the Facebook stream will not be available to Canadian residents) — visit www.facebook.com/ctv for details.
As for getting tickets for the concert, don't hold your breath. Coronation Hall has around 140 seats, so it's unlikely tickets will be sold to the general public. They are probably by invitation only. However, we will know for sure once Young or Bell Media make an official announcement.
VIDEO: Neil Young From Somewhere In Canada Preview (only available in Canada)
This story wiil be updated as more details become available.