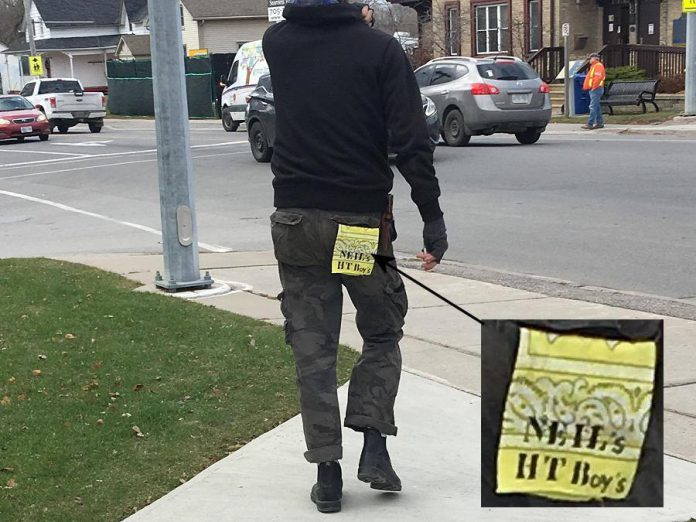 Despite no official announcement from either Neil Young or Bell Media, evidence continues to mount that the iconic Canadian musician is holding his live-streaming concert at Omemee's Coronation Hall on Friday, December 1st.
First, we broke the news on Monday (November 27) that the City of Kawartha Lakes had provided a road closure permit for Bell Media, which is producing the concert in partnership with Young's film production company Shakey Pictures.
Now we have further visual proof, courtesy of Craig Foster, that Neil will be returning to his childhood hometown for a performance.
First, there were the trucks that began to arrive at Coronation Hall on Tuesday (November 28):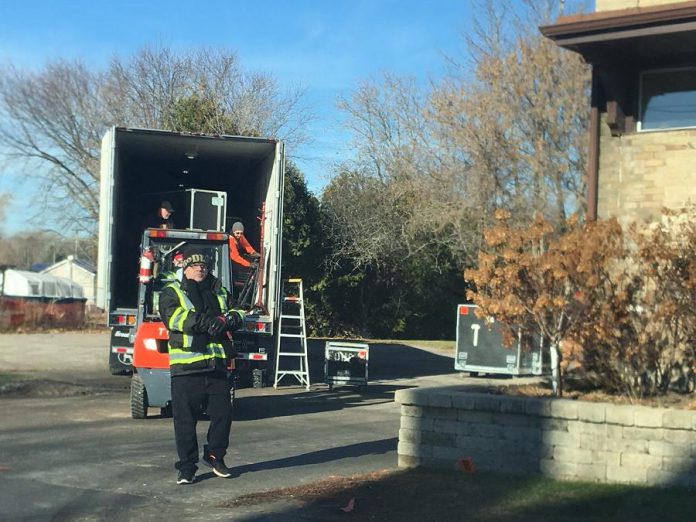 Several are parked around the property:
Crews are unloading lots of equipment: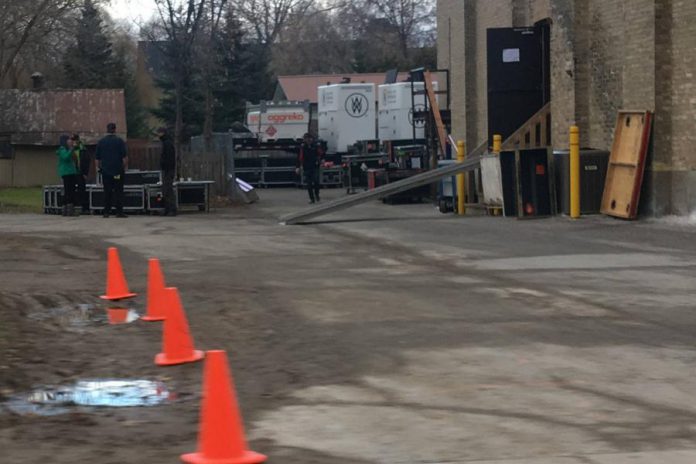 And now there's this video Craig took of a long black fence installed around the parking lot beside Coronation Hall:
And finally, there's this photo of a crew member with a tag read reads "Neil's HT Boy's":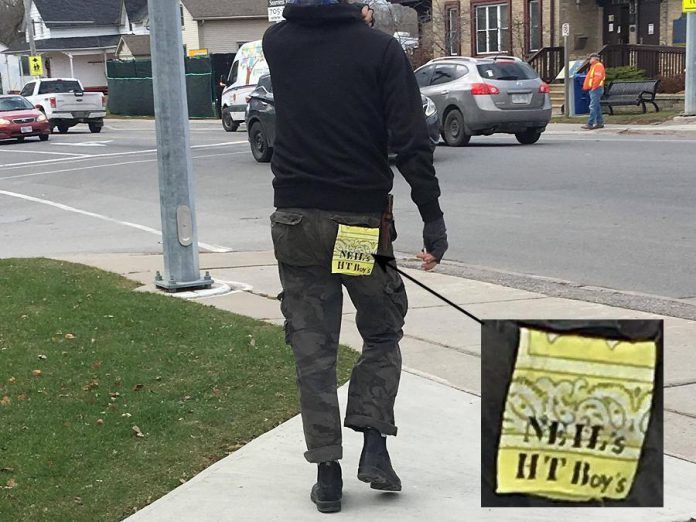 Unless this is a reference to some obscure street gang in Omemee, it seems clear that the crew is working on concert setup for Neil Young's hometown concert ("HT" could refer to "Home Town").
kawarthaNOW has also received reports of lengths of cables being installed between Coronation Hall and Trinity United Church across the road, presumably so the church can be used for a control centre or viewing location.
While we don't have any photos, we've also received reports of Neil himself staying at local accommodation in the area, as well as sightings of his girlfriend Daryl Hannah, who is reportedly directing the concert.
Neil hasn't named Omemee, but earlier today (November 29), he posted on Facebook that he would be performing live "from my Canadian Home Town":
The concert will be live streamed on Friday, December 1st at 8 p.m. EST in Canada exclusively on CTV.ca (or by using the free CTV GO app) and on iHeartRadio.ca. Note: the concert will not be broadcast on CTV on cable or over the air, it's available online only.
For people living outside of Canada, the concert will be live streamed on Facebook (the Facebook stream will not be available to Canadian residents) — visit www.facebook.com/ctv for details.
VIDEO: Neil Young From Somewhere In Canada Preview
While some radio stations owned by Bell Media are giving away tickets and we have reports of certain people who have a connection with Neil receiving them, as far as we know no tickets are being sold to the general public.
All Omemee photos and video are courtesy of Craig Foster.