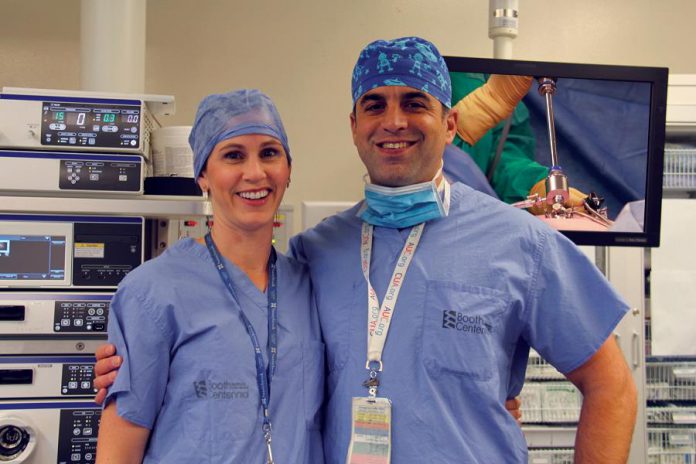 The Peterborough Regional Health Centre (PRHC) Foundation is thanking donors for investing $1 million in surgical innovation at our local hospital.
The donor investment has allowed PRHC to equip nine of its 12 operating rooms with state-of-the-art, minimally invasive surgical tools — transforming the way surgery is performed at the hospital.
Surgical care has been an essential part of health care for over a century: it save lives, prevents disability and further illness, and puts people on the road to recovery and better health. At PRHC alone, more than 22,000 surgical procedures were performed last year.
But for years, surgery often required a large incision, a long hospital stay, and an even longer convalescence. While this type of surgery can improve or even save your life, there are inherent risks involved and it can take up to six weeks before you've completely recovered.
Today, advances in techniques and technology used in minimally invasive surgery are changing the standard of care for many common surgical procedures.
For example, instead of making foot-long belly-to-pelvis incisions, minimally invasive surgeons make substantially smaller cuts and use scopes, cameras, and specialized instruments to perform the procedure inside the patient's body.
As a result, the patient experiences less pain, shorter hospital stays, quicker recoveries, less risk of post-surgery complications such as wound infection, and overall better outcomes.
Last year, donor support helped the PRHC Foundation outfit nine of the hospital's 12 operating rooms with new high-definition scopes, lenses, lights and cameras that allow surgeons to see with incredible clarity inside the body. It also funded new high- definition monitors and replaced existing but outdated surgical tools with standardized, state-of-the-art instrument sets.
The new equipment is enabling surgeons to increase the total percentage of surgeries performed at PRHC using minimally invasive techniques from 40 per cent of procedures towards the hospital's goal of 80 per cent.
It's empowering PRHC surgeons to treat more kinds and more difficult forms of cancer (including stomach, gastrointestinal, uterine, adrenal, spleen, kidney, ovarian and urinary cancers), perform emergency appendectomies, and treat emergent ulcers, hernias, and bowel blockages using minimally invasive surgical techniques.
While the government provides funding to hospitals, it doesn't provide the money for the vast majority of PRHC's equipment needs. The donor investment in minimally invasive surgical tools is also helping PRHC to attract new surgeons who wish to practice their skills in a state-of-the-art facility.
VIDEO: Investing in Minimally Invasive Surgery at PRHC

Surgeon Dr. Lynn Mikula, Chair of PRHC's Medical Advisory Committee, says PRHC's surgeons have the talent and training, and they're passionate about treating significantly more patients with minimally invasive surgical techniques.
"Our hospital had the will and the facilities but we needed the help of donors to purchase the equipment and technology that empowered us to realize our vision," Mikula says. "Thank you."
In fact, PRHC was recently recognized internationally for its surgical safety outcomes for patients.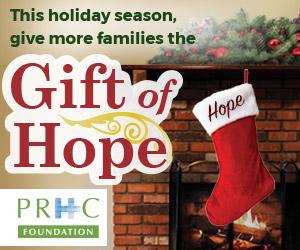 Out of nearly 800 hospitals from across the U.S. and Canada who participated in the American College of Surgeons' National Surgical Quality Improvement Program (NSQIP), PRHC was one of only 66 hospitals — and one of only eight in Canada — that received the designation "Meritorious".
This places PRHC among such esteemed peers as Sunnybrook Health Sciences, Mount Sinai, Cleveland Clinic, Mayo Clinic, and Johns Hopkins.
While the PRHC Foundation is thankful for the donor investment in surgical innovation, over the next few years, PRHC will need significant investments in equipment and technology in the following areas:
Cancer Care – $8.75 million (Mammography, Laboratory & Diagnostic Imaging) – Funding the equipment and technology that will allow PRHC to provide innovative, individualized and compassionate services across the spectrum of cancer care, for patients from across our region, right here at home.
Women & Children – $1.0 million (Neonatal ICU/Labour & Delivery) – Funding the lifesaving equipment and technology that keeps expectant mothers and their babies safe and healthy.
Emergency Essentials – $3.2 million – Funding the essential medical technology and equipment that keeps PRHC ready for your emergency.
This holiday season, consider making a generous gift that will make a real difference in the lives of patients. To make a donation, call 705-876-5000 or visit www.prhcfoundation.ca.