For close to 130 years, Peterborough's Market Hall has been home to a number of tenants, each bringing a wide variety of events and activities to the space below the majestic downtown clock tower.
More recently, however, the historic building has been home to something else; something vital to its continued existence as a premier performance space: stability.
Market Hall Performing Arts Centre Inc. was born in early 1998, the result of a determined effort to prevent the building at George and Charlotte streets from being converted into a bingo hall.
On January 12, 2018, Lights Up! will celebrate the 20th anniversary of that new birth, bringing together key players, past and present, to share memories and toast the possibilities of the future. Tickets to the 8 p.m. event cost $20 — $25 for cabaret table seating — at the Market Hall box office, online at wmarkethall.org, or by phone 705-749-1146 to reserve.
"We're going to have different performances, everything from circus arts to theatre to music and dance," says Market Hall general manager Chad Hogan, adding, "It'll be fun and informal. There will be cake and champagne, but it's certainly not a black tie event."
Mary Kate Edwards, Carried Away, Kate Story and Ryan Kerr, Mysterious Entity, Peterborough Academy Of Circus Arts, and Dr. Tom Phillips are some of the musicians, theatre performers, and speakers who will be joining the celebration.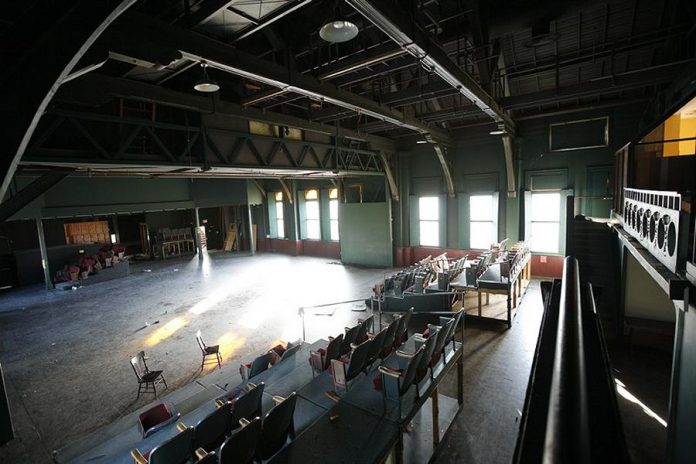 Among those front-and-centre will be Charlie Werger, not only in his capacity as a current Market Hall board member but as a leading figure with Friends of Market Hall, a small but determined group that formed in 1997 to save the building from a bingo fate and that laid down the foundation for an incorporated non-profit entity to oversee and manage the space.
"Artspace had left (Market Hall) in the mid 1990s and then Arbor Theatre took over but it left in 1997," recalls Werger.
"The owners of Peterborough Square proposed to make it a downtown bingo hall. That's when my wife (Jane) and I jumped in along with (Public Energy founder) Bill Kimball.
"We had seen it over the years as a performance space. It was getting run down but it was still a beautiful space. I felt they were going to fill it in with a bingo hall, let it deteriorate and then say 'Well, it's too expensive to fix, so let's demolish it.'"
After Friends of Market Hall secured the go-ahead from the downtown mall's owner to proceed with its plan to assume the space and make a go of it, events were staged beginning in the fall of 1997. In addition, a board was formed to oversee the venture and, in early 1998, incorporation was secured.
"I remember some city councillors saying 'We really think you're not going to last more than a year … arts people don't know how to run a business but go ahead, give it a shot.' Here we are, 20 years later, doing really well."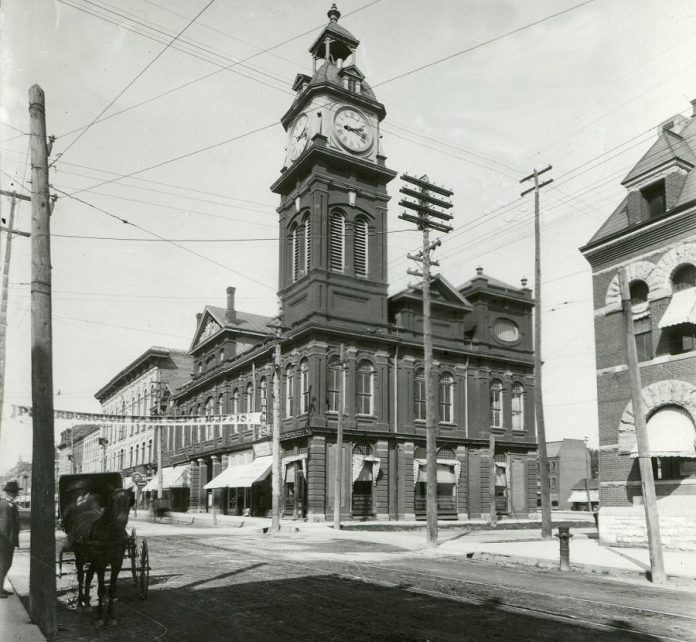 At the same time Friends of Market Hall formed, Professor Tom Symons — inaugural Trent University president and past chair of the Historic Sites and Monuments Board of Canada — founded and headed the Save The Market Hall Campaign. That effort raised money for the City to acquire the building and restore the structure's exterior façade.
In the fall of 2015, Werger, then board chair, reached out to Hogan, offering him the Market Hall general manager position, unfilled since Karen August's 2012 departure.
"Anybody who asks me if I like my job, I say 'No, I don't … I love it," says Hogan.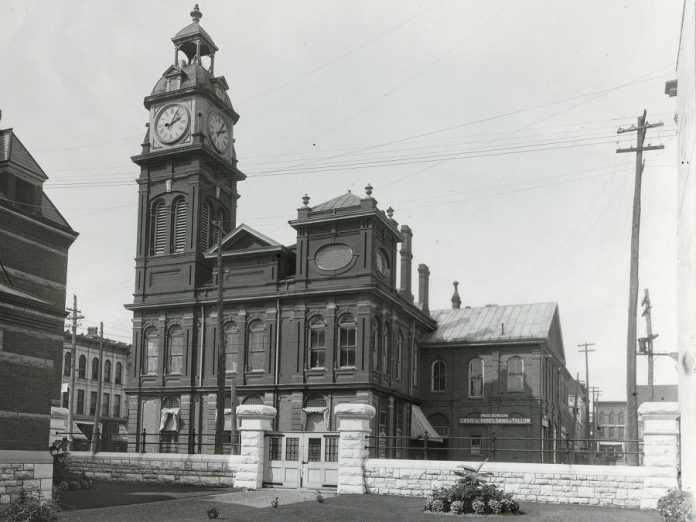 "I get to be around some of the best live music in the country on a daily basis. What's not to love? And in one of the most beautiful venues of its size. It's virtually unheard of for touring acts not to comment on how amazing the room is. That's something I don't take for granted."
Both Hogan and Werger agree the timing of the anniversary celebration couldn't be better in light of the past year, which saw two longtime downtown live music venues — The Pig's Ear and The Spill — close their doors.
"I hope that people see this (milestone) as good news," says Hogan.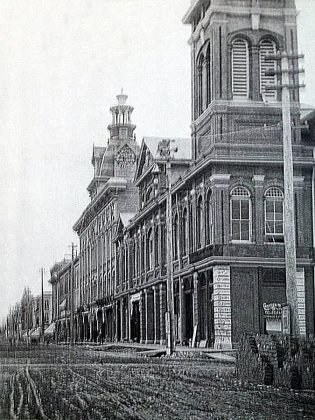 "We had our largest growth rate in our organization's history over the last year, so we are definitely growing and offering more programming. We're not slowing down. If anything, we're taking more on. We're trying all the time to make ourselves more visible. That's always a challenge on a shoestring marketing budget. We've ramped our efforts over the last couple of years. From street level, we were quite hidden in place for a couple of years.
"The organization started with people coming together to protect it from becoming a bingo hall. Thank goodness they were successful. Look at what it has become. We have an absolutely insane amount of talent scheduled — some announced, some not announced. It's going to easily be our busiest spring in the organization's history."
And soon, adds Hogan, the clock tower which crowns Market Hall will be illuminated, much the same as Peterborough City Hall is.
Looking ahead, Werger says challenges remain — operating costs aren't going down, for example — and that makes for "a tough go" but adds there is reason for optimism.
"For so many years, we were in the red and then in the black and then in the red. It feels really good now that it seems we've leveled off. We're not going up and down. We've been working so hard. People have to realize that and keep supporting us. It's a tenuous thing."
"This (Market Hall) has been a big part of my life for the last 20 years. I want to see all those people that have been part of it. I really hope they have the opportunity to stop by (on January 12)."
Those who can't make it, adds Werger, are urged to share their favourite Market Hall memory from the last 20 years, in 100 words or less, and email it to markethallmemories@gmail.com for inclusion at the anniversary celebration.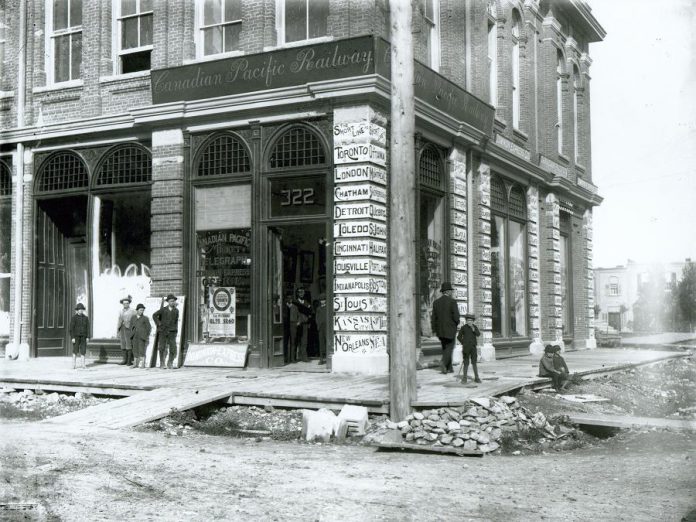 Those who do attend will gather in a building that was designed by architect John Belcher and cost $11,000 to construct. When it opened in 1890, managed by the City, the second floor housed an indoor market while the ground floor was comprised of retail stores.
Come 1950, the market was gone, a gymnasium in its place. Some 25 years later, the City sold the building to the owners of Peterborough Square.
In 1984, a major capital project saw the gymnasium converted into a performing space operated initially by Artspace and later Arbor Theatre.
There things sat until 1997 when the bingo hall "threat" spurred the small but determined group to take action and preserve the hall as performing arts space.
Thanks both to them and to Chad Hogan and his team at the Market Hall, the community of Peterborough has a chance to celebrate 20 years of Market Hall Performing Arts Centre on January 12, 2018.
All photos courtesy of Market Hall Performing Arts Centre.