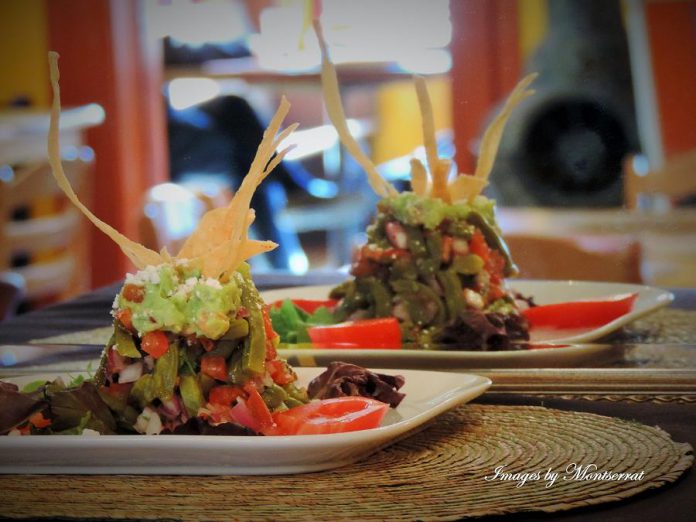 This week, we feature food ordering and delivery service SkipTheDishes now operating in Peterborough, an update on the three businesses closed by the November fire in downtown Peterborough, the City of Peterborough's $4 million investment in the new Canadian Canoe Museum, a provincial investment in Trade Tech Industries in Port Hope, the City of Peterborough's upgraded credit rating, the selection of Peterborough and Lindsay as locations for provincial retail cannabis stores, and upcoming business events.
---
SkipTheDishes food ordering and delivery service now in Peterborough
SkipTheDishes, a third-party food ordering and delivery service, is now operating in Peterborough. Participating restaurants so far include La Hacienda, Papa John's, Reggie's Hot Grill, The Food Forest, Freshii, and Wendy's.
The company connects customers with local restaurants that don't have their own delivery service by leveraging the gig economy. Delivery is done through local contract drivers, which the company calls "food couriers". If they prefer, customers can also drive to a restaurant themselves to pick up their order.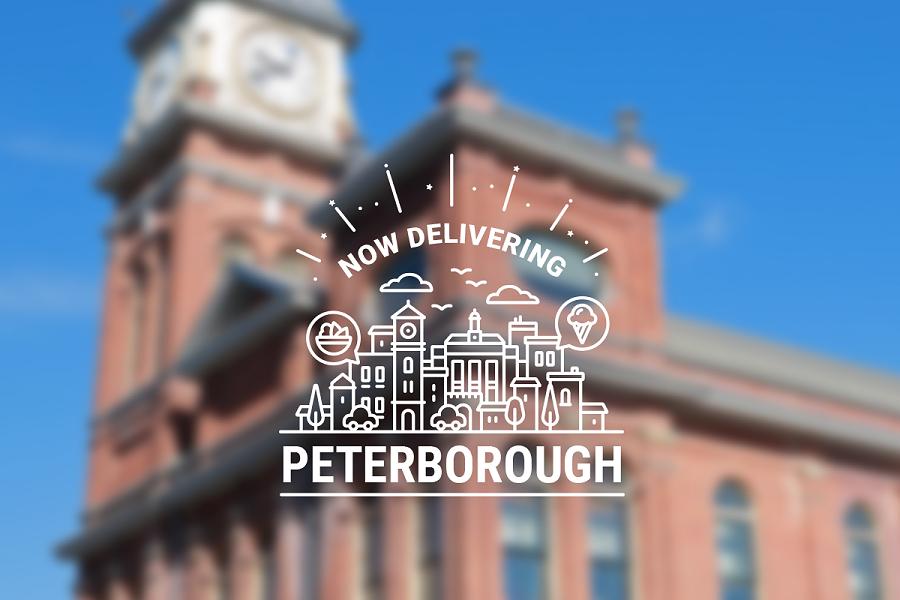 SkipTheDishes was founded in 2012 and currently operates in 20 cities in eight Canadian provinces and four U.S. states.
Its major competitor in the United States is GrubHub, founded in 2004. GrubHub, which partners with more than 50,000 restaurants in more than 1,100 cities in the United States and the United Kingdom, does not currently operate in Canada.
SkipTheDishes's delivery hours are currently between 4 to 9:30 p.m., with lunchtime delivery hours coming soon.
For more information and to download the app (available for iOS and Android), visit www.skipthedishes.com.
Update on three businesses affected by November fire in downtown Peterborough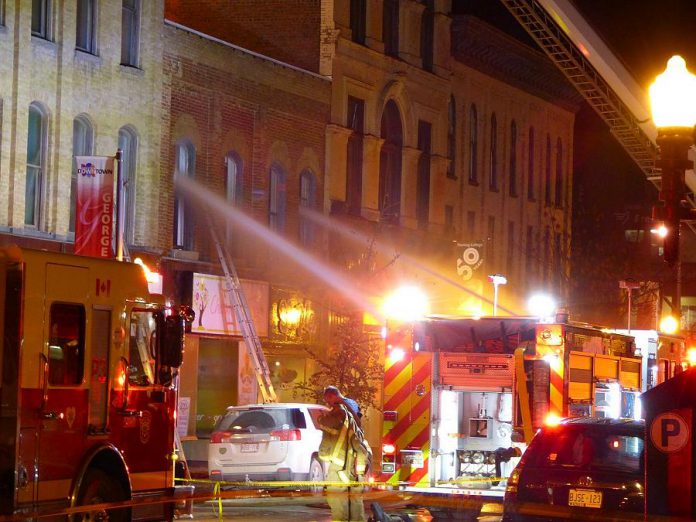 Three businesses closed by the November 16th fire on George Street in downtown Peterborough are bouncing back.
The fire began in a heating unit on the roof of 370-374 George Street North, the building that housed soap shop Simple, Ash Nayler Photography, and an empty unit (the former location of Charm Tree Toys).
Thanks to the efforts of firefighters, the fire was contained to the single building. However, Natas Café in an adjacent building also suffered extensive water and smoke damage related to the fire and was forced to close.
Simple owner Alex Fitzgerald has since opened a temporary kiosk just inside the entrance to Peterborough Square. As most of her stock was destroyed in the fire, Fitzgerald is selling only one item at the kiosk — her popular fizzing bath bombs — but holiday business has been brisk.
The owners of Natas Café began repairs at their location last week and hope to re-open before Christmas.
Ash Nayler, whose photography studio was located on the second floor of the building, is also now operating in a new location. She hasn't been allowed back into the George Street building so she doesn't know whether anything is salvageable from her studio.
City of Peterborough invests $4 million in new Canadian Canoe Museum
Last Monday (December 11), Peterborough City Council voted in favour of investing $4 million over eight years in the new Canadian Canoe Museum to be located adjacent to the Peterborough Lift Lock.
In addition to the municipal funds, the Province of Ontario has invested $9 million and the Government of Canada has invested $1.4 million in the redevelopment project The museum has also made another funding application to the federal government for $13.6 million.
Over the next five years, the museum estimates the economic impact of the redevelopment project will be $71.6 million, resulting in 682 jobs. In addition, the museum's operations will generate $14.4 million for the economy and 138 jobs.
Once the new facility is open, the museum is estimating visitors will spend around $5.6 million every year in the city.
Ontario invests in Trade Tech Industries in Port Hope
The Province of Ontario is investing $173,900 from the Eastern Ontario Development Fund in Trade Tech Industries in Port Hope to support the company's expansion.
Trade Tech Industries custom designs and manufactures structural steel, aluminum and stainless steel products for the construction industry. The company moved from Bowmanville to Port Hope in 201 and currently employs 33 people.
The company is investing almost $1.2 million in the expansion project, which will invest in a new production line and equipment for aluminum fabrication. The expansion is expected to be completed by 2022 and will create 10 new jobs.
City of Peterborough's credit rating upgraded
Last Thursday (December 14), financial services company Standard & Poor's upgraded the City of Peterborough's credit rating from "AA-" to "AA".
Standard & Poor's upgraded the long-term issuer credit and senior unsecured debt rating based on improved fiscal policies and a stable economic outlook.
"The stable outlook reflects our view that, in the next two years, the city will maintain operating surpluses above 10% of operating revenues while deficits after capital expenditures will average 6.5% of total revenue," the company writes in a rating sheet.
"Tax-supported debt will represent less than 50% of consolidated operating revenues; and Peterborough will maintain liquidity levels that comfortably meet its financial obligations."
Peterborough and Lindsay selected as locations for Ontario retail cannabis sales
Last Tuesday (December 12), the Ontario Ministry of Finance and LCBO identified 15 more municipalities — including Peterborough and Lindsay — to join the list of 14 municipalities already identified in November as locations for retail cannabis stores.
The province will be consulting with municipalities to determine suitable sites for the stores, following guidelines that include making sure the stores are not located close to schools. As part of the process, when a specific store site is identified, a public notice will be posted online and, when possible, at the physical location.
The public can also visit the LCBO Cannabis Updates website at lcbocannabisupdates.com to submit anonymous comments to the LCBO and the province on the intended site before it is confirmed.
Peterborough-Kawartha MP Maryam Monsef to attend Camp Kawartha Annual General Meeting on December 19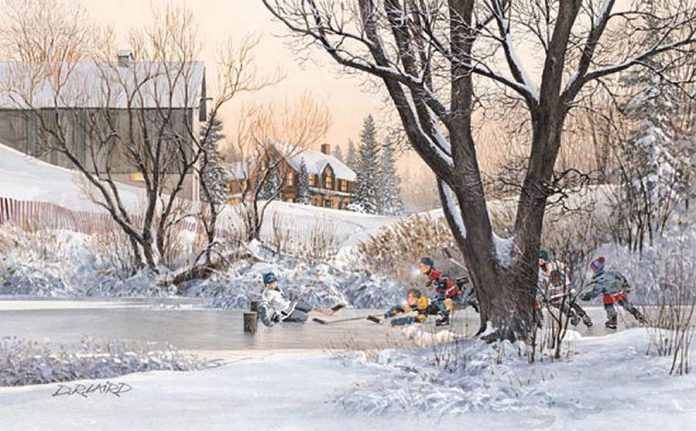 Camp Kawartha, the not-for-profit organization that provides environmental and outdoor programs, is holding its annual general meeting from 5:30 to 8:30 p.m. on Tuesday, December 19th at Camp Kawartha Environment Centre (2505 Pioneer Rd., Peterborough).
Peterborough-Kawartha MP Maryam Monsef will be the special guest, with Peterborough GreenUP Executive Director Brianna Salmon the keynote speaker.
The evening begins at 5:30 p.m. with mingling, refreshments, and entertainment by Glen Caradus and company, with the formal portion of the evening beginning at 6:45 p.m. and including annual reports, election of officers, and special presentations.
The organization will also provide an update on its upcoming capital campaign, and the meeting will include a silent auction in support of the campaign. Auction items include a signed copy of The Big Book of Nature Activities by local naturalist Drew Monkman and Camp Kawartha's Jacob Rodenburg, pottery from local potter David Baker and Camp Kawartha board member Bob Burgis, and a print by famed hockey artist D.A. Laird (signed by the artist and NHLers Mike Murphy, Jim Gregory, Colin Campbell, and Kris King).
Space is limited, so please RSVP to Karen at admin@campkawartha.ca or call 705-652-3860.
Kawarthas Northumberland offers Ignite Experiential Training in Alonquin Park from January 22 to 25 – Register by December 15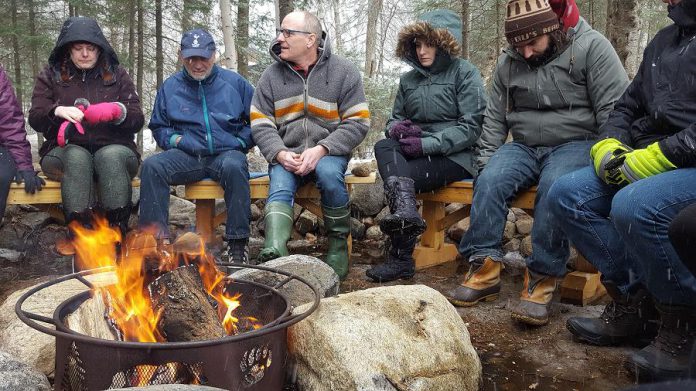 Through Regional Tourism Organization 8, Kawarthas Northumberland is offering "Ignite", an experiential training program, at Northern Edge Algonquin in Algonquin Park from January 22nd to 25th.
This isn't the standard classroom or conference-type training. The program involves a combination of physical activity, cultural interaction, and engagement with companies that are well known and respected in the "Explorers' Edge" region of Ontario.
This learning opportunity received rave reviews from those who attended the sold-out program last March. For $575, you'll get three days of learning and networking while enjoying the off-the-grid splendor of award-winning Northern Edge Algonquin.
The cost includes transportation from and to Peterborough, farm-to-table meals, hands-on immersive experiences, and three nights' accommodation. There are only 16 spaces available and applications are due by Friday, December 15th. To apply, visit rt08.com.
Nominations for Northumberland 2017 Business Achievement Awards open until January 5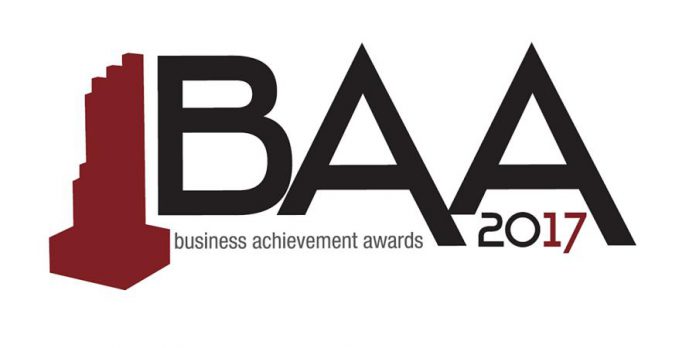 The Northumberland Central Chamber of Commerce and the Town of Cobourg are seeking nominations for outstanding business achievement in nine categories (Business & Consumer Services, Communications & Technology, Health & Wellness, Hospitality & Tourism, Manufacturing & Agribusiness, Non-Profit Sector, Retail Trade Sector, Skilled Trades Sector, and New Start Up).
To qualify, a business must receive three independent nominations and operate within the Town of Cobourg, the Township of Alnwick/Haldimand, or Hamilton Township. With the exception of the New Start Up category, a business must have been operating for at least two years.
Nominations close on Friday, January 5, 2018, with the Awards Presentation Ceremony taking place on Friday, February 23, 2018 at the Best Western Plus Cobourg Inn & Convention Centre.
For more information and to submit a nomination online, visit the Northumberland Central Chamber of Commerce at nccofc.ca/form/view/10851.
Women's Business Network of Peterborough Annual Member Tradeshow and Workshops on January 10
The Women's Business Network of Peterborough (WBN) is hosting its annual member tradeshow and workshops at Highland Park Funeral Centre (2510 Bensfort Rd., Peterborough) on Wednesday, January 10th.
In addition to a showcase of businesses and organizations of WBN members, the event features two workshops related to human resources: "Diverse Hiring" by Lori McKee and "Developing High Performing Teams" by Colleen Carruthers.
Networking begins at 5:30 p.m. followed by dinner at 6:30 p.m. WBN members can register at www.womensbusinessnetwork.net.