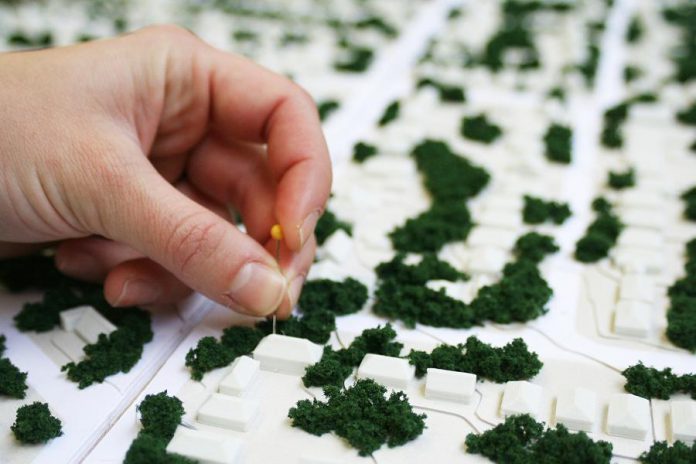 How often do you walk or bike in your neighbourhood? When moving through your neighbourhood, are you going shopping or going to the park? Are you commuting to another area, or are you out for exercise or a nice walk? What is your experience? How could it be better?
There is much evidence to support the extent to which our built environment affects our physical and mental health. It is important for people who use public space to have a say in designing it.
A new GreenUP program called NeighbourPLAN is beginning participatory planning projects that are based on a successful pilot project that took place in downtown Peterborough's Stewart St. Park neighbourhood between 2014 and 2016.
Using lessons learned during the pilot, the NeighbourPLAN project aims to support people as they develop the tools, confidence, relationships, and language necessary to influence the spaces and services that matter to them.
Following Active Neighbourhoods Canada's proven three-phase participatory planning approach, NeighbourPLAN aims to make urban planning accessible, community-driven, and fun!
Funded on a three-year Ontario Trillium Foundation grant, we are working in three Peterborough neighbourhoods: Jackson Park-Brookdale, Talwood, and Downtown Jackson Creek.
In each neighbourhood, we are working alongside residents and are supported by a number of organizational partners, including the City of Peterborough, Toronto Centre for Active Transportation (TCAT), Trent University, and Community Mediation Peterborough.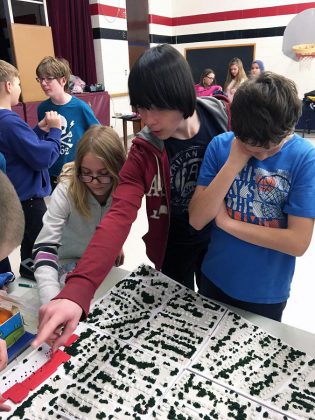 Currently, we are engaging residents in the Jackson Park-Brookdale neighbourhood in building a portrait of their neighbourhood. We are out in the neighbourhoods, facilitating pop-up mapping activities, exploratory neighbourhood walks, and field surveys.
So far, we've worked with over 100 people, gathering their insights into the strengths, assets, and shortcomings of the public spaces in their neighbourhood – and this is just the beginning!
The people we have met so far are proud of the neighbourhood they live in.
"Our neighbourhood is nestled between the beautiful Jackson Park valley and your friendly neighbourhood Brookdale Plaza," says resident Brian Mitolo. "I believe that these two places define the health of the neighbourhood that I live in. A healthy neighbourhood needs local places for gathering and reflection."
People have different motivations for participating in this type of project though a common theme arises: the community building potential of this project.
"Participatory planning makes it feel like there is a possibility to change things for the good," explains resident Marilyn Freeman. "It's a way of acting globally by focusing locally, and in this case, very locally. The NeighbourPLAN project provides an avenue for folks to meet each other, plan something that is of interest to them, and to celebrate together upon completion. It offers an opportunity for real-time face-to-face interaction; a process that draws a community together."
As we deepen our work in Jackson Park-Brookdale, we will be using many tools to engage residents and blend local resident knowledge with professional expertise. Our participatory planning approach takes engagement out of the more typical formal spaces, and seeks to find unique and accessible ways to engage residents in their own neighbourhoods.
We hope to facilitate more participation through hosting events at locations in the neighbourhood, and by providing childcare, food, and other supports that will help to reduce the number of barriers that people may face in trying to participate.
We will take engagement activities to schools and retirement homes, shopping centres, and on transit routes. We want to make it easy for residents to share their thoughts. It is important for us that people feel comfortable voicing their opinions and feel heard.
If you live in the Jackson Park-Brookdale neighbourhood, you'll soon be receiving a flyer with more information about NeighbourPLAN and how you can get involved.
If you live anywhere in Peterborough, the time is ripe to have your voice heard on issues concerning the future of Peterborough!
The Official Plan is under review and the citizen-led initiative, Reimagine Peterborough, is making great efforts to encourage people to share their thoughts! They've created a set of questions for you to answer and submit to the City.
Are you part of a book club or a sports team? Do you take your kids to a play-group or sit on the parent council? Do you play bridge or meet-up with friends for a drink? If so, you can print off the ReImagine Peterborough questionnaire and fill it out with your friends at your next meet-up!
For more information about NeighbourPLAN, please contact NeighbourPLAN Cooridinator, Laura Keresztesi at laura.keresztesi@greenup.on.ca or 705-745-3238 ext. 206 or visit greenup.on.ca/program/neighbourplan.