The area's first baby of 2018 was born on New Year's Day at Peterborough Regional Health Centre (PRHC) to a couple from Port Hope.
Sabina Perez and Chris Curwin welcomed their baby girl into the world at 10:54 a.m. on Monday, January 1st.
Ivory Kathaleen Curwin weighed in at 8 lbs. 4 oz. and measured 21 inches long.
The couple arrived at PRHC at about 4:30 a.m. on Monday morning, and Ivory was delivered around six hours later with the support of a midwife.
Chris, a native of Peterborough, said the couple had chosen to deliver at PRHC and that the experience was an extremely positive one for them. The family of three had now returned to their home in Port Hope.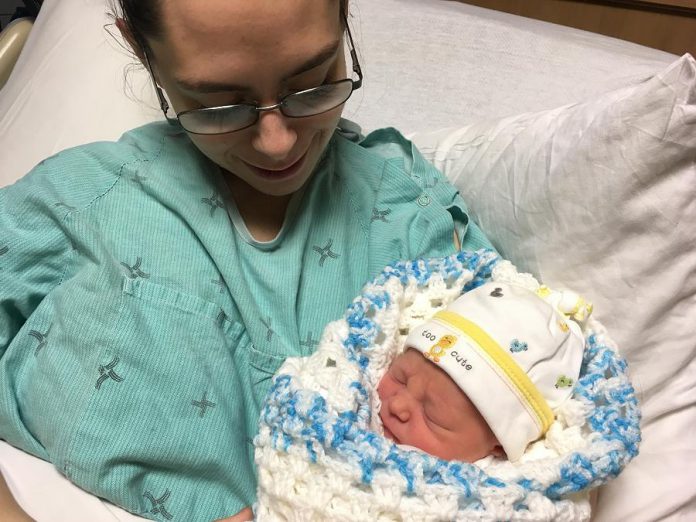 Coming in a close second is baby boy Emrys Gustav Green, born to Rebecca Green of Lindsay at Ross Memorial Hospital Kawartha Lakes on 6:14 p.m. on New Year's Day.
Rebecca wasn't expecting Emrys to arrive until January 11th. He weighed 6 pounds and 2 ounces.
Emrys' name is derived from Celtic/Welsh origins and means "immortal".
"I know he's not immortal, but I didn't think I could have children, so it seems appropriate," said Rebecca, who has Ehlers-Danlos Syndrome — a genetic disorder that affects her connective tissues.
Emrys' middle name is Gustav, which is a variation of Rebecca's late father's name.