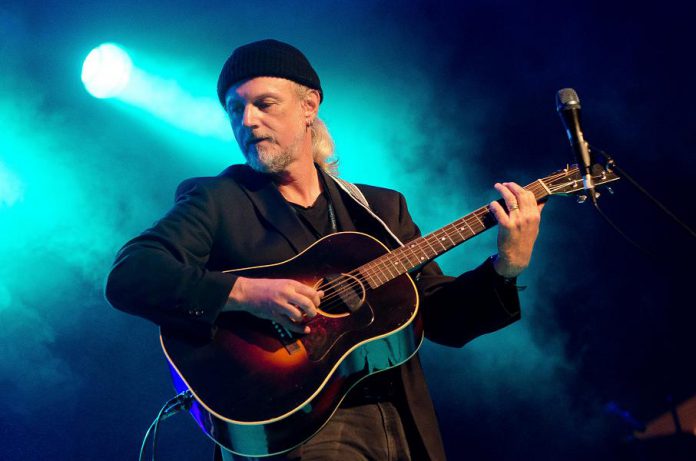 Garnet Rogers' life has settled down quite a bit since touring in the 1970s and early 1980s with his older brother, the late great Canadian folk music legend Stan Rogers.
While he has a few shows upcoming in the near future — including a January 21st show at Peterborough's Market Hall with Karen Savoca and Pete Heitzman — Garnet's days of month-long tours have come to an end. He and his wife Gail live on a quiet farm outside of Brantford, and these days he's been chasing the songwriting muse.
"I'm mostly trying to do some playing, a little bit of writing, which doesn't seem to be coming to fruition that easily," Garnet tells me. "They seem to get harder to find as you get older. What was it Leonard Cohen said? 'If I knew where the good songs came from, I'd go there more often.'"
The pace of life is quite different for Garnet now than it was when he toured with Stan.
"We had to tour all of the time," he recalls. "We just toured and toured and toured. We never stopped and we were never home. We were always broke. It wore you out, especially back in those days."
Garnet vividly brings "those days" to life in his 731-page memoir Night Drive: Travels With My Brother. He published it independently and sells it from his website at garnetrogers.com. First released in 2016, the book became popular in 2017 (Garnet was interviewed by Tom Powers on CBC Radio's q in August). The book has now had several printings since its initial release.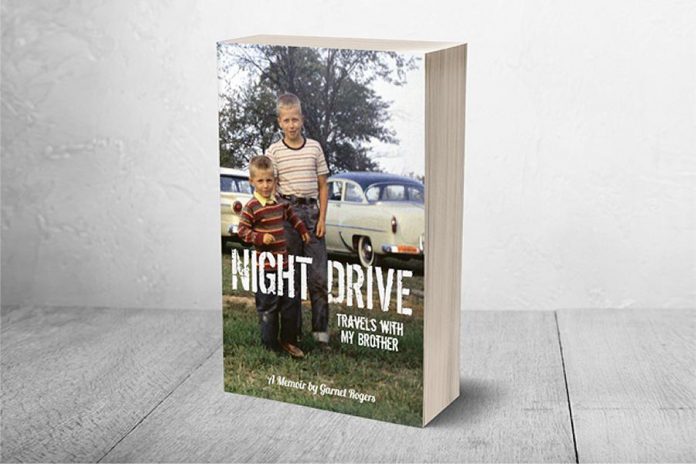 Garnet and I chatted about his book among many other things, and he always seemed to return to themes of hardship, fear, and even violence.
"There were not nearly as many places to play back then. Stan and would find ourselves in these situations where you're in some bar and you think 'We should not be here, oh god.' It was like a western movie where the music stops and everyone turns around and stares at you, and you know at some point there's going to be a shoot out."
Looking back, Garnet suggests his brother was not necessarily the simple and peaceful folk singer that many people assume. In fact, their touring years were rife with trouble.
"There's was a lot of involvement with police," he says. "Stan was actually charged with attempted murder at one gig [he was later let go]. That's not really part of the public legend of this big hearty folk singer who wrote Barrett's Privateers. He was broke, terrified, and full of anger all the time."
VIDEO: "Night Drive" – Garnet Rogers

Garnet had to delve deep into those memories when writing Night Drive. Although the years of touring were extremely tough for both he and his brother, Garnet still found humour in dark places as he was writing.
"There was always something bizarre going on. There was drugs and booze and police and weirdness. You know, young people acting badly.
"I'd just be sitting in the chair giggling most of the day and my wife would be reading a book and she'd say, 'OK, what now?' So I'd have to read her the passage. She'd either laugh or say 'You really can't write that!'"
VIDEO: Garnet Rogers reading from his book "Night Drive"

Overall, Garnet found the act of putting those memories to paper a positive one.
"I really miss doing it now. You're remembering this terrifying stuff, or weird things, or people who came through our lives and who were wonderful to us. Some of those people are long gone now. I got to hold them up to the light and say how great this person was. Pete Seeger or Odetta or Noel Harrison — these people we met in the folk world."
While Garnet says there are some similarities with writing songs, the process of writing a book was mostly a different experience.
"With my songs I tend to find some tiny little thing I can celebrate, in a poetic way, and find the best way to convey the message," he explains. "You're trying to find the most evocative, and usually the funniest, way to convey the story,"
But to write the book, he realized he had to dig much deeper to expand on these stories from his past. Over the years, Garnet had told some of the stories on stage and to friends and, after being urged to write them down, he decided to embark on the book.
VIDEO: "Soul Kiss" – Garnet Rogers

While the experience seemed daunting at first, it ended up being quite natural for him.
"It came pretty easy once I sat down to it," he says. "I actually read that book on writing by Stephen King [On Writing: A Memoir of the Craft]. I read it over a weekend. When I got up on Monday morning, I thought 'I know how to do this now'. I sat at the keyboard and I pretty much didn't get up until eight months later."
Although he enjoyed working on the book, Garnet also loves the stage and is looking forward to returning to Peterborough to perform at the Market Hall.
"I'm excited to get back to Peterborough," he tells me. "I love that town and I love the room."
VIDEO: "Shadows on the Water" – Garnet Rogers

Presented by Folk Under The Clock, the concert will also feature New York folk duo Karen Savoca and Pete Heitzman, who Garnet praises.
"I don't even know where to begin with them," he says. "Karen is an incredible songwriter, with beautiful poetic lyrics. Her songs are full of funk and poetry and sex and rhythm. They can break your heart and have you laughing within a few sentences."
As for Peter, Garnet describes him as one of his top 20 guitar players.
"I put him right up there with people like John Martyn and Prince, he's just so incredibly innovative. He does not sound like anyone else."
VIDEO: "Without Me" by Karen Savoca with Pete Heitzman

The three artists toured a lot together between 2000 and 2004, and that is the last time they were in Peterborough together as well.
The January 21st show will be memorable for a whole bunch of reasons, including great musicianship, lots of laughs, and at least a few incredible stories from when Stan and Garnet Rogers traversed Canada week after week.
Tickets are $40.50 for assigned regular seats and $28 for students (all tickets include fees). You can get tickets at the Market Hall box office, by phone at 705-749-1146, or online at markethall.org. Doors open aat 3 p.m., with the show beginning at 4 p.m.