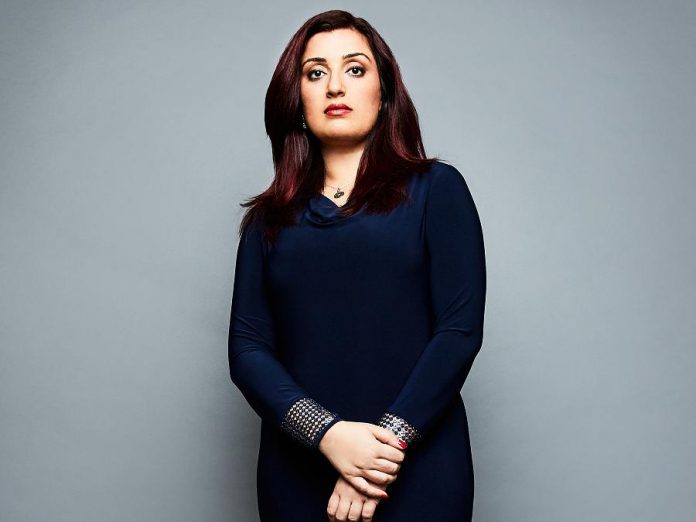 When Samra Zafar was a young girl, she was an academic achiever who dreamed of studying abroad at Harvard or Stanford to pursue a higher education.
Zafar grew up in Abu Dhabi, the capital of the United Arab Emirates (UAE). She was the eldest of four daughters in a Pakistani Muslim working-class family, with her mother a teacher and her father an oil plant worker. At school, she stood out, particularly among the girls in her class, as outspoken and fiercely determined.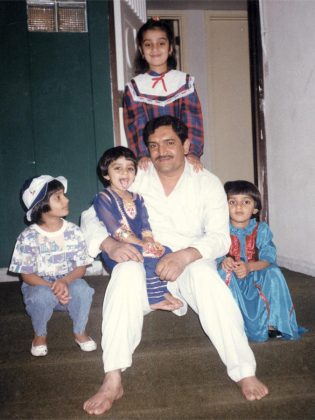 Despite her humble roots and coming from a culture where opportunities for young girls are few and far between, her father encouraged her to do well in her studies, often handing out sweets when she scored top marks on tests.
"School was something I was very passionate about," Zafar says. "Each exam was a milestone for me and I was very ambitious. My father would often say, 'My daughter is going to graduate from a top university someday.'"
Those aspirations came to a standstill at 16 when Zafar's mother told her she had received a marriage proposal from a "well-settled" IT worker living in Mississauga, Canada, whose sister was a friend of Zafar's mother.
Her parents thought this would give her a great opportunity to pursue her secondary education. Her soon-to-be husband and in-laws didn't object to it either, Zafar notes.
"Even though I was terrified and didn't want to do it, I was told by everyone around me that it was the right thing to do and that it was amazing that I had this marriage proposal. It was considered such an achievement."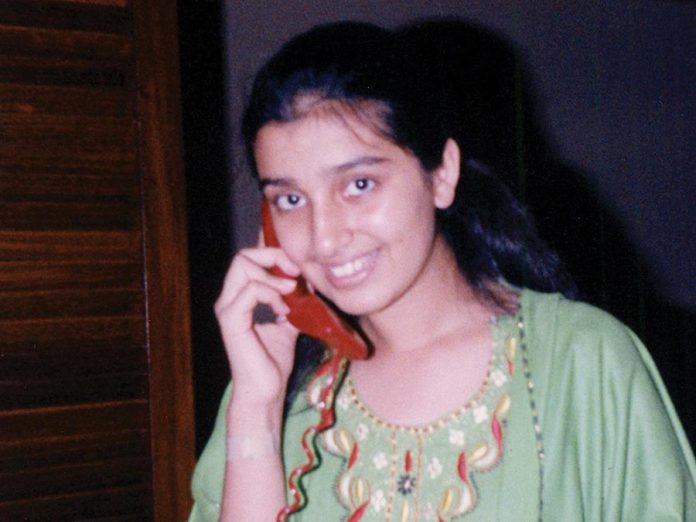 Traditionally in her culture, Zafar says, women have been taught from the time they are young girls to believe that marriage is their ultimate destiny and to be subservient to their male counterparts.
"Everything else she does before that is just a means to an end," Zafar explains. "I didn't have a voice — I felt compelled to go along with it, and I did."
Zafar met her husband for the first time the day before they wed in July 1999. What carried her through at the time, she says, was the hope that she was going to go to university in Canada. However, once married and in Canada, things changed — for the worse.
She spent the next decade chastened by her husband and in-laws, abused both mentally and physically.
She became a young mother, was not allowed to leave the house, had no friends, and was not allowed to learn how to drive. She was without money and was constantly neglected.
"When the physical abuse happened, I realized this is what my life is going to look like. And I just accepted it, because that's what I thought I deserved and I didn't know any better. I became extremely miserable. I had suicidal thoughts all of the time, and even attempted to end my life. I was in a very dark place."
It was five years later, pregnant with her second daughter, when Zafar went back to the UAE to visit her dying father. It was his last words to her that made Zafar decide she would no longer tolerate the marital abuse she had endured for too long.
"My father said to me, 'Realize the strength you have inside of you. Go back and find a way to get out of your marriage.'"
When her father passed away, Zafar felt she had hit rock bottom and there was nowhere to go but up.
"I just had to start fighting. I knew the one thing that was going to make a difference for me would be some kind of financial independence."
To earn her own money, she started a babysitting and tutoring service in her home and stashed away small amounts of cash to pay for university tuition, with the rest going to her husband and mother-in-law to earn their approval.
"That gave me more confidence and leverage to move on to the next step which was learning how to drive, buying a car, and eventually going out. It was those everyday battles I had to tackle."
All the while, she was planning her escape with her two young daughters.
Zafar left her marriage at the age of 28, sought counselling at the university campus, and schooled herself on the various types of emotional abuse.
"I learned that what was happening to me was not my fault," she recalls.
As a single mom, she pursued her education and, while working various jobs, managed to graduate as the top student in Economics at the University of Toronto — while winning numerous awards along the way, including the prestigious John Moss Scholarship awarded annually to a single student across all three campuses.
"Education is the pathway out of abuse and knowledge is power," Zafar says. "The biggest thing that worked in my favour was perseverance and the determination of not giving up. When I graduated and won all of those scholarships, it was a sense of validation."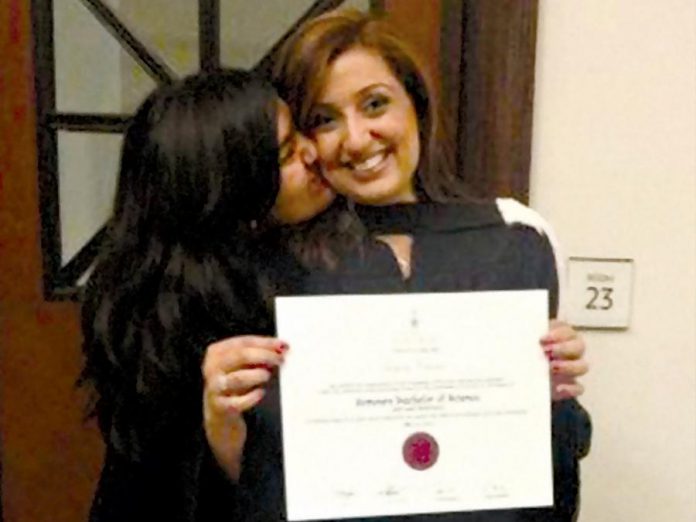 For the past few years, Zafar has been working on launching Brave Beginnings, a non-profit organization she founded to support abuse survivors in their journey to build a life of respect and freedom.
Since her story has circulated, she receives hundreds of messages daily from women all over the world — including India, the Philippines, China and Malaysia — who are trapped in forced marriages and looking for help.
Her biggest reward, Zafar boasts, is an email she received last year from a father in Pakistan who, after hearing Zafar's story, decided to cancel a marriage proposal for his 17-year-old daughter and send her to university instead.
"It was like everything had come full circle. I've received so many messages from women who have said, 'You have given me the inspiration to walk out [of their marriage].' Some women even send me their university transcripts telling me they just passed a course. It's those kind of stories that keeps me going."
Today, Zafar is the youngest alumni serving as a Governor for the University of Toronto, along with pursuing a rewarding career in commercial banking. She's also a motivational speaker and a mentor empowering women to find their voice and to begin healing and moving from victim to survivor.
"My success would not have been possible if I did not have that connection and support from my peers and friends, who made me feel that I don't have to do this alone. When others have faith in you, it teaches you to have faith in yourself."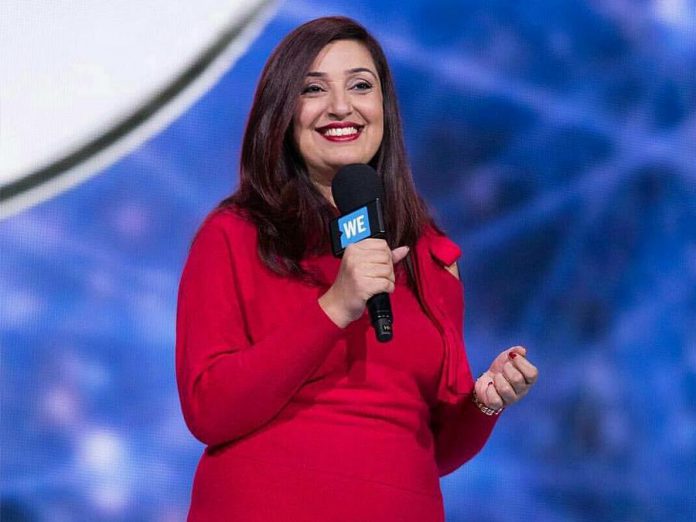 It's as a motivational speaker that Zafar will bring her incredible story to Peterborough area women. She is one of three keynote speakers at Peterborough's second annual International Women's Day Conference, hosted by Thirteen Moons Wellness, that takes place on Wednesday, March 8th at the Ashburnham Reception Centre.
Propelled by her own experiences, Zafar will speak on the power of authentic leadership. Zafar says showing a vulnerable side of herself to her colleagues that they would unlikely see in the workplace has made her appear very human, trustworthy, and accessible — creating a connection that goes beyond a job title.
"Trust is a fundamental driver for all kinds of success and opportunities," she says. "When you're genuine and people see you as a human being, that's when they connect with you. It makes you relatable. I'm very open, authentic, and treat people the way I want to be treated. Doing that has opened so many doors for me."
Don't miss your chance to hear Zafar speak at International Women's Day Conference Peterborough, as tickets are selling fast! For more information about the conference and to register, visit www.iwdptbo.ca.
VIDEO: Samra Zafar at TEDxMississauga