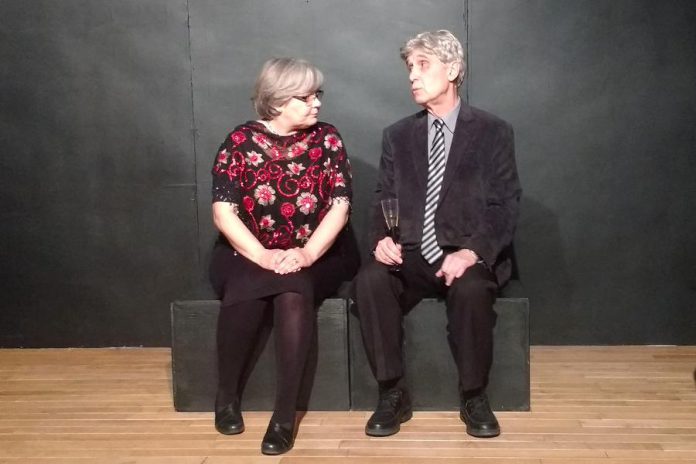 Often the best love stories are the quirkiest love stories, which is the case with Norm Foster's Old Love, opening at the Lindsay Little Theatre on Friday, February 9th.
Directed by Pamela Brohm, Old Love is an offbeat love story that goes far beyond normal romantic comedy trappings by presenting a sweet love story filled with awkward situations, snappy dialogue, and a decade-spanning pursuit featuring characters who are in the twilight of their years, while maintaining a narrative as timeless as love itself.
First published in 2009, Old Love revolves around successful businessman Bud Mitchell (Don Hughes) and his 30-year infatuation with Molly Graham (Margaret Hughes). Bud first meets Molly at a company Christmas party, when he is a new employee married to his social ladder-climbing wife Kitty (Natalie Kristel) and Molly is married to Bud's boss Walter (Michael Graham).
Over three decades, Bud meets Molly only three times, but those poignant moments that only he seems to remember have kept Molly in his mind and in his heart.
Now divorced from Kitty, Bud finds out that Molly's husband Walter has died, and he goes on the pursuit of the woman he can't forget. But is the timing right for Bud and Molly or, now that they are a bit older and a big grayer, have the best years of their lives passed them by? As far as Bud is concerned. it's never too late — but he's going to have to jump through a lot of badly timed and fiery hoops to convince Molly otherwise.
Old Love moves backwards and forward through the decades as Bud and Molly take turns breaking the third wall to tell their story. The present story of Bud's pursuit for Molly's attention is intertwined with the story of their tumultuous marriages, as well as the three times they met in the past.
While they lived their lives apart, through the narrative the audience begins to see that Bud and Molly's lives weave in and out of each other constantly through the decades, without the pair knowing it.
Were they always fated to come together or were they meant to be apart? Piecing together the timelines at different plot points, even when the characters don't even realize it themselves, becomes one of the clever narrative structures of Old Love.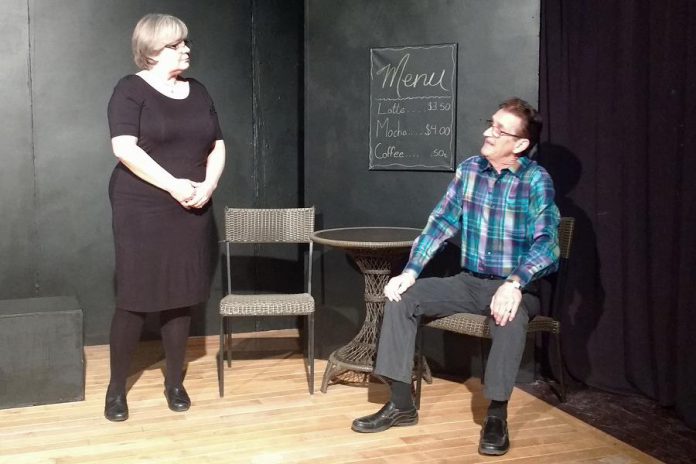 Although the audience is presented with both Bud and Molly's versions of the story, Old Love really relies on the strength of Don Hughes' performance as Bud Mitchell, who becomes the audience favourite and a refreshing romantic lead. Although mature and wise with age, Bud is also hopelessly romantic, awkwardly goofy at times, and allows himself to give into his heart despite his better judgment.
Don is able to create a character who maintains his distinguished maturity while allowing his heart to run away with itself. The result makes for most of the comedy in the show. The juxtaposition of Bud's sensible maturity with his unapologetic lust gets Bud into one awkward situation to another, keeping the audience waiting to see what he'll do next while rooting for this love-struck fool at every turn.
Margaret Hughes' performance as Molly is equally as strong, but her character is not as endearing as that of her co-star. Acting more her age, her lack of romance creates the wall that Bud hits over and over again. While Bud follows his heart without thinking, Molly's experiences in life have made her more jaded, cynical, and guarded. With the passing of her husband, the timing for Bud's romantic overtures just isn't right and, to make matters more difficult, Molly doesn't even remember him.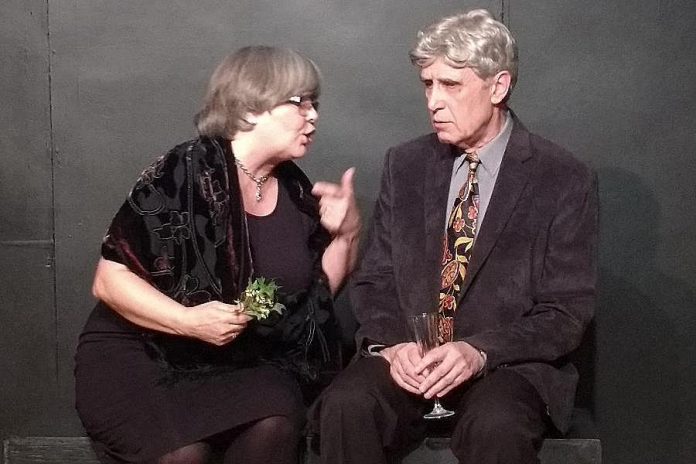 While Bud creates the comedy, Molly creates the conflict as she puts up the emotional stops to Bud's pursuits time and time again. Her character creates many of her strongest dramatic moments within Old Love when revealing her life with her late husband, allowing the audience to see just why she has become hard and cynical.
There are so many aspects of Old Love that defy the typical romantic comedy. The obvious one is the fact that the love story is about two characters over the age of 50, but one of the charming aspects of the show is the gender reversal of the leads. Often romantic comedies have the male lead being the hard and damaged one, while the woman is the starry-eyed character trying to soften his cynical heart. By reversing this, as well as allowing the characters to keep their sense of maturity and dignity throughout, Old Love turns the typical romantic comedy narrative on its head.
Even more refreshing is that Old Love completely forgos the typical geriatric humour that often goes along with these kind of stories. None of the jokes in the show is based around aging. Instead, the characters keep their sense of dignity, and this allows their romance to be taken very seriously. It may be called Old Love, but the story is not about getting old.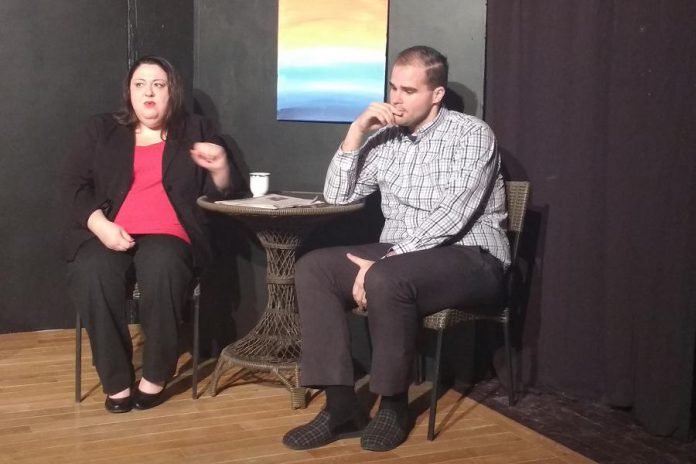 However, the play does examine the way society looks at romance between older people. In a revealing yet oddly placed scene, two additional characters are introduced near the middle of the second act: Dylan Robichaud plays Molly's son Arthur Jr., and Kathryn Wooldridge-Condon plays his wife Kendra.
It seems the playwright added this scene solely to provide commentary about how society judges older people falling in love as being unnatural and distasteful. Although the commentary seems hateful compared to the sweetness of Bud's pursuit and intensions, this scene is important in exploring social biases the audience may not want to admit exist.
When it comes to romantic comedies, Old Love is remarkably refreshing. It's filled with hilarious situations, punchy dialogue, poignant drama, and endearing characters. But the best thing about Old Love is that it proves love stories don't just belong to the young. It's a perfect Valentine's Day show to see with someone you're sweet on, whether your love is young or old.
Another fantastic reason to visit Lindsay Little Theatre, Old Love is presented on February 9th, 10th, 16th and 17th at 8 p.m., and a matinee performance on February 11th at 2 p.m. Tickets are $20 and can be purchased in advance in person or by phone at the Academy Theatre box office (2 Lindsay St. S., Lindsay, 705-324-911), online at online at www.kawarthatickets.ca, or at the door the night of the performance.