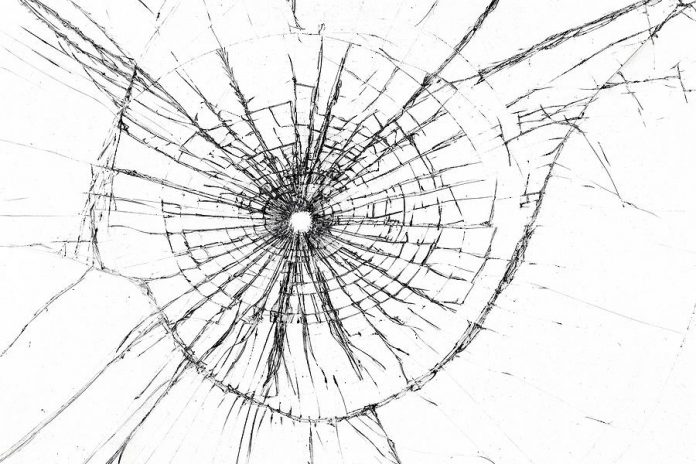 An Omemee teenager is facing additional charges for launching marbles from a slingshot at a person as well as at local homes, businesses, vehicles, and bus shelters.
In late January and early February, Peterborough Police Service received at least 31 reports of unknown projectiles causing damage to glass and windows throughout the City of Peterborough.
After an initial investigation, police identified and arrested 18-year-old Caleb William Casselman of King Street in Omemee on February 2, 2018. He was initially charged with mischief under $5,000 for an incident at a Park Street South convenience store.
Through further investigation, police linked Casselman to numerous other incidents, including a slingshot-launched marble that almost hit a person walking in the area of Monaghan Road and Lansdowne Street.
On Saturday, February 3rd, police executed a search warrant of a vehicle and residence. During the search, officers located and seized pellet guns, a paintball gun, sling shots, and marbles.
In most of the incidents investigated to this point, police have confirmed that marbles launched from a slingshot were the cause of the damage.
In addition to the original mischief under $5,000 charge, Casselman now faces one count of assault with a weapon, one count of mischief over $5,000, and 12 counts of mischief under $5,000.
Casselman remains in custody and will make a video court appearance on Thursday, February 8th.
The police investigation is ongoing. If anyone has experienced a similar incident to their person, property, vehicle, or residence, contact the Peterborough Police Service at 705-876-1122 or Crime Stoppers at 1-800-222-TIPS or www.stopcrimehere.ca