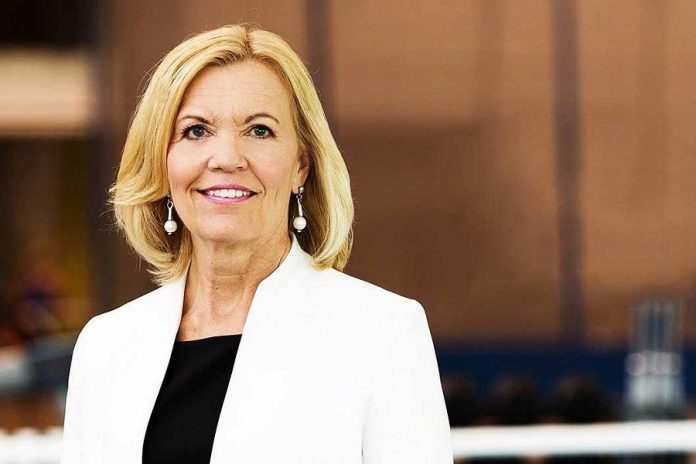 Christine Elliott, who is vying for leadership of the Ontario Progressive Conservative (PC) Party, is making a campaign stop in Peterborough on Tuesday (February 27).
Elliott will be at the Peterborough Naval Association Club House (24 Whitlaw St., Peterborough) from 4 to 5 p.m.
Dave Smith, the PC candidate for Peterborough-Kawartha, publicly endorsed Elliott on Saturday, February 24.
Proud to endorse @celliottability as the next leader of the @OntarioPCParty pic.twitter.com/ZlktR9754l

— Dave Smith (@DaveSmithPtbo) February 25, 2018
The 62-year-old lawyer and businesswoman was elected MPP for Whitby-Oshawa in 2006, after her husband, the late Jim Flaherty, resigned his seat in the Ontario legislature to run for the Conservative Party of Canada. She previously ran for the Ontario PC leadership in 2009 but lost to Tim Hudak. She served as Ontario PC Party Deputy Leader from 2009 to 2015 under Hudak.
She ran again for the Ontario PC leadership in 2015, but lost to Patrick Brown. Following that loss, she left politics and was appointed by the Liberal government as Ontario's first Patient Ombudsman in 2016.
Elliott is competing for the leadership with former Toronto city councillor Doug Ford (who held a campaign rally in Peterborough on February 21st), lawyer Caroline Mulroney (daughter of former Prime Minister Brian Mulroney), and Catholic school parent advocate Tanya Granic Allen.
Former Ontario PC party leader Patrick Brown, whose resignation on January 24th after allegations of sexual misconduct resulted in the search for a new leader, has withdrawn from the race as of today (February 26).
Members of the Ontario Progressive Conservative party will be voting from March 2nd to 8th for the new leader, with the winner to be announced at a March 10th convention in Toronto. This year's Ontario election will be held on June 7, 2018.