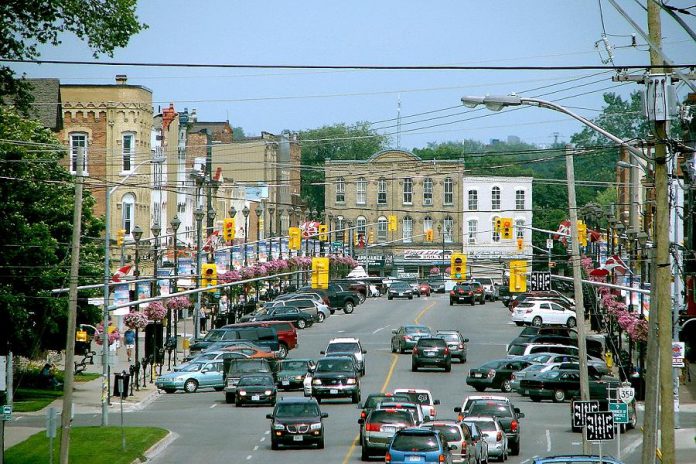 Update March 29, 2018 – With the consent of the family, police have now released the name of the pedestrian who died as a result of the accident: 68-year-old Christine Hewitt of Lindsay.
A pedestrian was killed in downtown Lindsay yesterday afternoon (March 26).
The City of Kawartha Lakes Police Service reports that, at 4:44 p.m., a pedestrian attempted to walk across Kent Street West, west of Lindsay Street South in downtown Lindsay, when a vehicle reversing from an angled parking spot struck the victim.
First responders arrived on the scene to provide assistance and the victim was rushed to Ross Memorial Hospital, where the person was pronounced deceased.
Police closed the section of Kent Street West where the accident happened for an investigation, which included a technical collision investigator from the Ontario Provincial Police.
The street was reopened at 8:45 p.m. on Monday night.
Police are not releasing the name of the victim pending notification of next of kin.