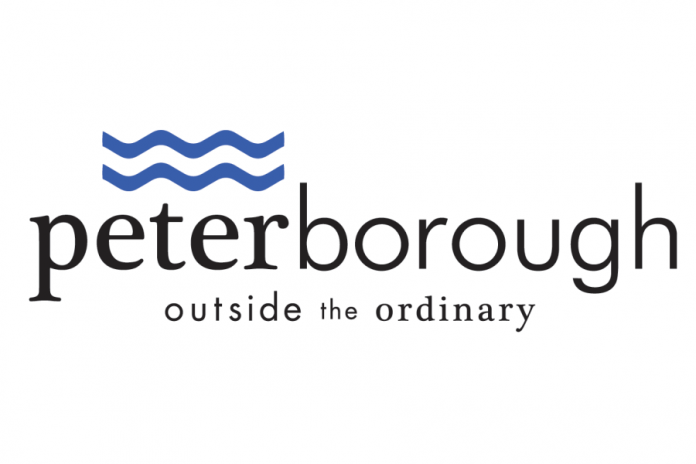 At the general meeting of Peterborough City Council last night (March 26), councillors unanimously endorsed the proposed new branding for the City of Peterborough, which includes a new logo and the tagline "outside the ordinary".
Paul Hickey, president of local marketing agency BrandHealth, made a presentation to council to explain the idea of the new brand. The city hired BrandHealth in 2016 and is paying the agency $77,000 to develop the new brand, which will include the brand idea, creative assets including a logo and tagline, and a guideline book to assist staff in rolling out the new brand.
In his presentation, Hickey explained the thinking behind the brand idea ("Our location, and the energy of the people who live here, make Peterborough far from your average city") and why it best represents the city, and provided examples of how it may be implemented creatively.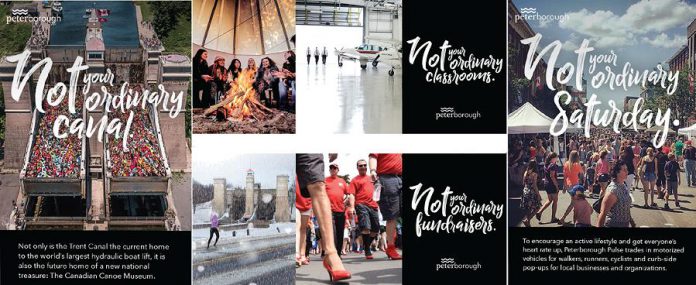 The presentation materials explain that the brand:
should be about how the city benefits people rather than about the city's physical or historic features
should allow people to see themselves in the brand regardless of who they are
needs to reflect how Peterborough has changed over the past 20 years since the last brand was developed
should capitalize on Peterborough not being the GTA
should respect and align with how businesses, organizations and institutions are already presenting Peterborough
should be inspiring, positive, and bold.
Hickey's presentation convinced council, which had initially rejected the tagline "Live Outside the Ordinary" in November 2017, to endorse the new branding. Last summer, council had also rejected the first tagline developed by BrandHealth, "Where Roads and Rivers Meet", after negative public reaction.
With respect to the "outside the ordinary" tagline, BrandHealth's presentation material states:. "It pays tribute to our home which is nestled in the outdoors. It also celebrates Peterborough's uniqueness, from our vibrant culture, to our innovative business community, to the quality of our post-secondary institutions, to our long-standing leadership in sports and recreational opportunities. We are capable of achieving exceptional things."
Now that the branding has council's endorsement, the next steps are for BrandHealth to complete development of creative assets and the brand guideline book.