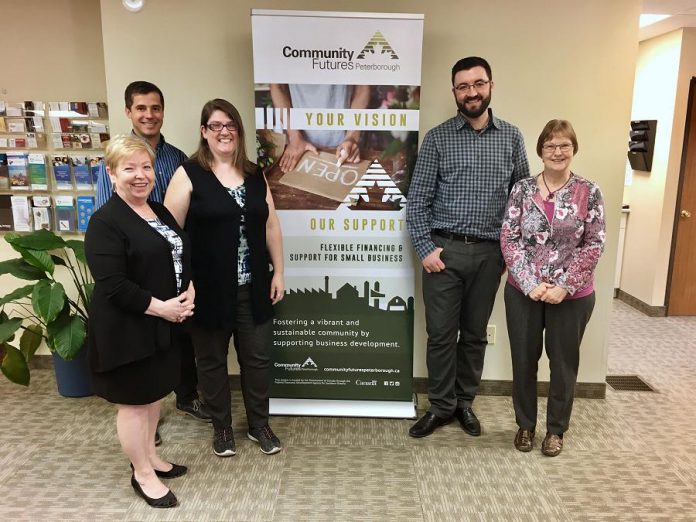 Like every ecosystem, there are many components that are critical to the survival of the whole, but some organisms — or in this case, organizations — provide more sustenance than others.
Community Futures Peterborough (CFP) is one of those critical players in the ever-growing entrepreneurial ecosystem.
CFP provides flexible financing options and a wide variety of services to help small and medium-sized companies, from retail to not-for-profit, thrive.
Anything from hairdressers to plastics fabrication, from craft brewers to concrete contractors, from spin studios like Full Tilt Cycle to rural restaurants like Peachy Keene — no business idea is off limits when it comes to working with CFP.
CFP Executive Director Gail Moorhouse says entrepreneurs are an essential part of the economy in Peterborough city and county.
"If you take a look at the demographics and the changes that are happening you see real business opportunities are happening through entrepreneurial start-ups and the development of new businesses. So, yes, entrepreneurs are very important to the ecosystem as they are providing new jobs," she says, adding that CFP saw an increase in the number of young female entrepreneurs in the region last year.
Tiny Greens is a great example of a new business run by Tina Bromley that worked with CFP. Tiny Greens was the inaugural winner of Peterborough's Win This Space competition in 2017.
Moorhouse says the key to success is partnering wisely, and that's why they frequently refer their clients to other community partners.
"We fit into the financial slot," she says. "We understand who does what well, so we don't replicate services. So I would say probably the first thing we do is partner. We work with the Innovation Cluster, Peterborough and the Kawarthas Economic Development, Fleming College, the DBIA, and others.
"We work together. We refer to partners, and then we provide the financial services to the clients once they are ready to move forward with their business.
She says working with other partners who specialize in business planning — like the Business Advisory Centre at Peterborough and the Kawarthas Economic Development (PKED) — to help future entrepreneurs improve their plans or fine-tune their pitch, is what can make the difference when applying for funding.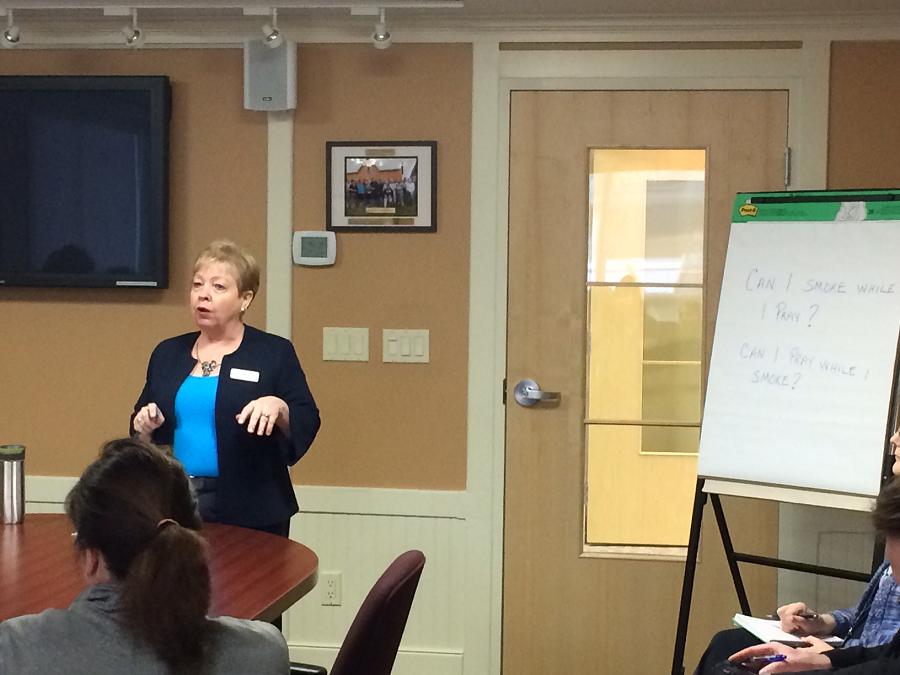 Ryan Plumpton, CFP Business and Loan Officer, says the newest craft brewery in town, Beard Free Brewing, is a great example of how CFP can help small businesses achieve their goals.
"I remember Beard Free Brewing were so grateful to get our micro-loan and now they're open and they're producing," Plumpton says. "Just seeing how far those three have gone from when they first came in with an idea … we weren't really sure how we could work together, but we did and we mentored them along to their launch. This was a great example where our flexible financing was key to their success."
Another key to start-up success is passion — and a good plan.
"It can work both ways sometimes," Plumpton says. "You might have an awesome plan but you can't deliver it the way you want, or you might not have the best plan but they believe in you and your passion. Everyone is at a different point in the game. Sometimes it's just an idea on a napkin, and so we send them to PKED to work out a business plan."
"Others need a financial plan, so we have services like workshops," he says, pointing to recent workshops on how to apply for Eastern Ontario Development Program (EODP) funding and how to give the perfect pitch.
"We recently held a workshop on how to pitch the key three things about your business in five minutes," Moorhouse says. "What we needed to know is: Who are you? (Because I want to see passion.) What is your ask and how are you going to use it? What is the impact to the community? How many jobs will you create? How many tourists will you bring? Et cetera."
"We show them how to put all those things together to make a successful pitch. We want to make it as easy as possible for these potential entrepreneurs. You don't see passion in a written application."
Once the plan is complete and the pitch is fine-tuned, loan applicants will often be asked to directly pitch their business proposal to CFP's loans committee for approval. All decisions are then ratified by the board of directors.
"Our board is really all about paying it forward," adds Moorhouse, noting that they are currently recruiting two additional members (all Community Futures programs are not-for-profit corporations locally managed by volunteer board of directors.)
The loans committee is comprised of members from the board who, Moorhouse says, collectively possess a "really great breadth of experience." Microloans under $20,000 have a quick turn around and larger requests are reviewed by the loans committee.
"We are not your traditional lender," Plumpton says. "We're willing to look at it from any angle. Where a lot of other financial institutions are really set in stone as to what they can and cannot do, we are really able to look at things in a different way."
"Our goal is to be a leader in the region by developing and supporting the growth and expansion of local business and employment opportunities," Moorhouse adds.
"A major measurement of our success is the impact we have in maintaining and creating jobs in our community."
CFP is one of 61 Community Futures programs in Ontario, and 269 across Canada for which funding is provided via various federal agencies. Contact CFP at 705-745-5434 or info@cfpeterborough.ca or in person at 351 Charlotte Street in downtown Peterborough. For more information, visit communityfuturespeterborough.ca.