Public Energy is wrapping up its 24th season this weekend with the world premiere of Snowangels by Ottawa-based choreographer Deepti Gupta with her company Arzoo Dance Theatre, along with Gupta's solo performance of The Lion's Roar.
Two performances of Snowangels and The Lion's Roar will take place, at 8 p.m. on Friday, April 6th and Saturday, April 7th, at Market Hall Performing Arts Centre (140 Charlotte St., Peterborough).
Gupta and her Arzoo Dance Theatre are no strangers to Peterborough audiences, who have seen her experiments with new forms of dance at least twice before.
In 2007, she presented Collision/Collusion, a program of contemporary Kathak dance featuring a collaboration with a jazz quintet and Peterborough video artist Lester Alfonso. In 2003, Gupta brought the world premiere of Rubies, an experiment in using the ancient martial art form Chhau, also featuring Alfonso's video art.
Performed by four dancers (Noah Damer, Barkha Patel, Aasttha Khajuria, and Parul Gupta), the 35-minute Snowangels explores the newcomer encounter with snow, and the ongoing experience every Canadian has with this mysterious, startling phenomenon of nature.
As an immigrant from India, Gupta has always been fascinated by the magical transformations of the snow, from snow angel to snow drift to snowflake, and been inspired by the visual grandeur and sensuality of the snowscapes depicted in classic Canadian landscape painting.
In the storytelling tradition of Kathak, Snowangels also pays homage to the snow myths and spirits of Canada. The music features a traditional Indian Tarana sung by renowned classical Indian vocalist Meeta Pandit. Like an aria, it is a soaring vocal solo that paints emotional landscapes.
Gupta's solo dance, The Lion's Roar, depicts the inner journey of Queen Srimala as she confronts demons and ultimately reaches her true being as a great Buddhist teacher. The work is based on The Sutra of the Lion's Roar, a Buddhist text written by Queen Srimala of the Kosala dynasty in the third century BC in central India.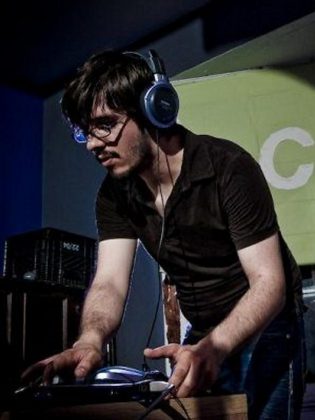 Both Snowangels and The Lion's Roar are scored by Toronto-based composer and musician Nick Storring, the winner of the Canadian Music Centre's 2011 Toronto Emerging Composer Award. In addition to providing original music for choreographers, Storring's recent commissions include a piece for Arraymusic, Montréal's AKOUSMA Festival, a solo harp work funded by the Canadian Music Centre's Norman Burgess Fund, and a solo piano work, Byland, for Eve Egoyan.
Storring's score for Snowangels combines elements of contemporary and classical music with the rhythms of Indian classical music.
"What we are doing is so new, so cutting-edge, that there is not a lot of history for it," Gupta says in an interview with Public Energy performance curator Victoria Mohr-Blakeney.
"We're really in new territory here. It was very difficult for the dancers — the dancers felt very lost for a time. After they got used to it, they found an immense freedom for movement and expression."
A noted scholar, teacher, and choreographer both in Canada and in India, Gupta is a dancer and choreographer of Kathak, one of the 10 major forms of Indian classical dance.

The origin of Kathak is traditionally attributed to the travelling bards of ancient northern India known as Kathakars or storytellers. The term Kathak is derived from the Vedic Sanskrit word "Katha" which means story and "Kathaka" which means "the one who tells a story".
Gupta has performed extensively in Canada, India, the US, and the UK, both as a soloist as well as with her company. Her choreographic work is at the leading edge of contemporary South Asian dance. She has collaborated with a diverse range of international musicians, designers, digital and new media artists.
Her work has been presented by the National Arts Centre, National Gallery of Canada, the Canada Dance Festival, Kalanidhi Fine Arts, Raga Mala of Canada, Danceworks, Peterborough New Dance, Banff Centre for the Arts, Tangente, Harbourfront Centre as well as many community presenters across Canada.
Her choreographies have been critically acclaimed in the New York Times, the Village Voice, and Dance Connection Magazine, which wrote "Gupta brings together dance, set, costume, and score in a highly organic way … (she) firmly establishes herself as a choreographer with a distinctly original contemporary voice."
Tickets for Snowangels and The Lion's Roar are $23 general admission, or $15 for students and underwaged, and $8 for high school students. All tickets are available at the Market Hall Box Office or online at markethall.org.
There will be a question-and-answer session with the artists immediately following the show on both nights, with a reception on Friday night.
In addition to the public performances, Gupta will be giving a free artist's talk, "Decoding Classical Indian Dance", at 7 p.m. on Thursday, April 5th in Bagnani Hall at Traill College (300 London St., Peterborough), as well as an introductory class on Kathak dance from 1:30 to 3 p.m. on Saturday, April 7th at the Market Hall (the cost is $12, register in advance by emailing admin@publicenergy.ca).