The City of Kawartha Lakes Police Service is asking the public for information to help them solve a cold case: the disappearance of 34-year-old Cory Lanteigne from Lindsay.
Lanteigne was last seen at 4 p.m. on Thursday, December 8, 2016, leaving a family member's home on O'Reilly Lane in Ops Township near Lindsay.
After Lanteigne was reported missing, an unsuccessful search of the area around O'Reilly Lane was conducted by Kawartha Lakes Police with the assistance of the Ontario Provincial Police (OPP), Central Region Emergency Response Team, Canine Units and a helicopter from the OPP Aviation Services.
Since that time, Kawartha Lakes Police have continued to investigate Lanteigne's disappearance but have failed to locate him.
He is described as a white male, 5 feet 11 inches tall, and 165 lbs. He has brown hair that, at the time of his disappearance, was shaved very close to his head and he was unshaven.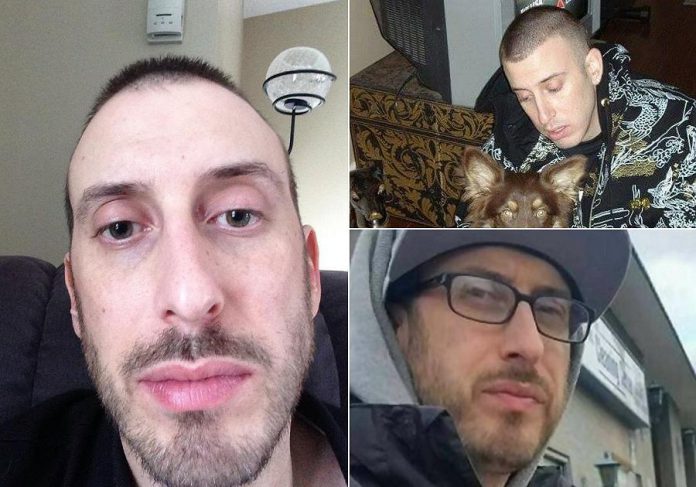 Lanteigne was last seen wearing grey cotton casual pants, black Nike running shoes, a black canvas jacket, and a grey shirt. He has been known to have hitchhiked in the past.
Police do not suspect any foul play in his disappearance.
If you have information about Lanteigne's disappearance or his possible whereabouts, contact Detective Constable Deb Hagarty at 705-324-6307 ext. 527 or dhagarty@klps.ca or Detective Sergeant Kirk Robertson at 705-324-6307 ext 515 or krobertson@klps.ca.
If you wish to remain anonymous, contact Crimestoppers at 1-800-222-8477 or at www.khcs.ca.