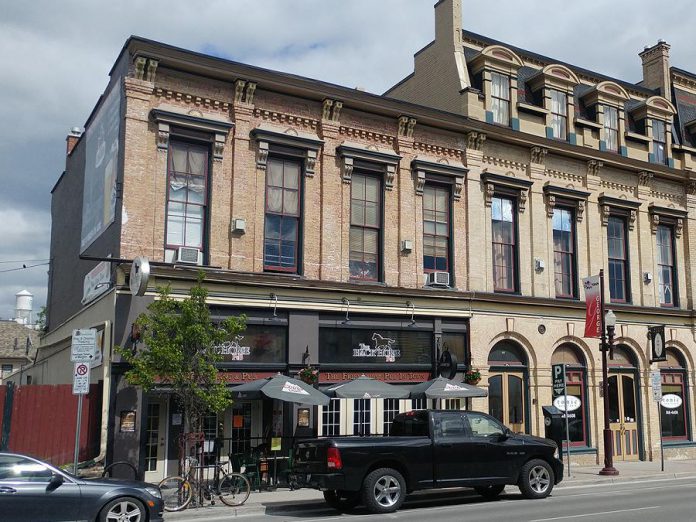 Live music fans rejoice — The Black Horse Pub in downtown Peterborough will continue on its present form.
Current owner Ray Kapoor confirmed Friday (April 20) that he has sold the property at 452 George Street North to Desmond Vandenberg, a 54-year-old Trent University grad who has been living and working in Toronto in the technology sector since leaving Peterborough.
The deal closes May 7th, confirms Kapoor, noting the purchase price is "very close" to the listed $850,000.
"My goal is to keep it business as usual," says Vandenberg.
"If someone comes (to The Black Horse) in a few months from now and says 'Hey, you' didn't change anything', I'm going to be like 'Mission accomplished … we did what we set out to do.'"
He adds that his motivation to purchase the property, which also includes upper floor apartment units, was fueled by two things: good memories of his time in Peterborough and the prospect that the building could fall victim to the wrecking ball.
"I thoroughly enjoyed my time at Trent," Vandenberg recalls. "I waited on tables at Red Lobster and drove cabs and worked my way through school. I loved the city but work was in Toronto, so I went there and worked in restaurants … Red Lobster, The Keg, a number of independent places. But it was always in the back of mind that I want to get back to Peterborough.
"Over the last two years, I checked out every listing that came up in Peterborough. The Black Horse Pub is the kind of place I like going to. When I saw that Parkview Homes had purchased it, it was like 'Aw, that's terrible.'
"When that fell through, I thought here was my second kick at the can. The idea that people were getting ready to demolish that building, that's a heartbreak. It's a beautiful building."
According to Kapoor, he and Vandenberg started talking in December with the deal finalized "in the last month or so."
He adds that Vandenberg's intent to keep the pub open in its current state is a relief to everybody, including him, the staff, and the customers.
"It leaves me sort of my legacy," Kapoor explains. "We started it and he's going to continue it. He likes what's here, he likes live music, and he wants to continue supporting that."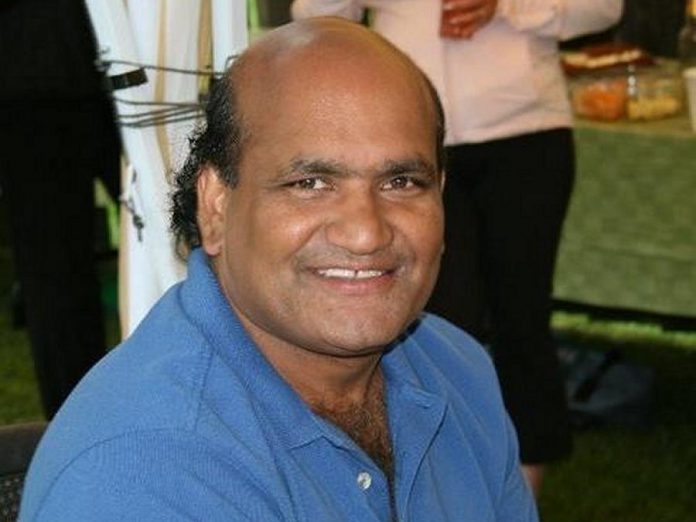 Moving forward, Kapoor says he and wife Nancy Kerr will take a long overdue vacation and then settle into retired life in East City.
"I'm going to miss the people," adds Kapoor, who opened The Black Horse in August 2005.
"I'm going to miss the industry. It's still in my blood and is going to be there for awhile until I get comfortable doing something else.
"I do want to thank the people of Peterborough for supporting me the last 40 years. They followed me from the Holiday Inn to Falstaff's and Rockwells and the Red Dog and then here. It's been amazing."
On Sunday (April 22), The Black Horse will host Musicians' Appreciation Day from 1 to 9 p.m., featuring 15 acts with all proceeds going to benefit Peterborough musicians. Both Kapoor and Vandenberg will be at that event, with the intent to formally announce the purchase to patrons.
Vandenberg's plan means Rick and Gailie Young, the longtime musical duo that is as much of a Black Horse fixture as the St. Patrick's Day countdown clock above the stage, will continue their 12-year run of weekly performances.
"It (the sale) is great news but it's not great news," says Gailie, as it means their friend Kapoor will no longer be in the picture.
"But Ray deserves this retirement. I watch him at the end of the bar rubbing his face. I know he's had enough."
Reflecting on the Parkview Home's plan to demolish the building, Gailie recalls "everyone was freaking out … thank God that fell through."
"I had a had a chance to meet Desmond last week. A very nice guy. He knows what he's doing, like if it's not broke, why fix it? He said 'Gailie, you're keeping your Crash and Burn on Monday nights and I said 'Oh, I love you.'"