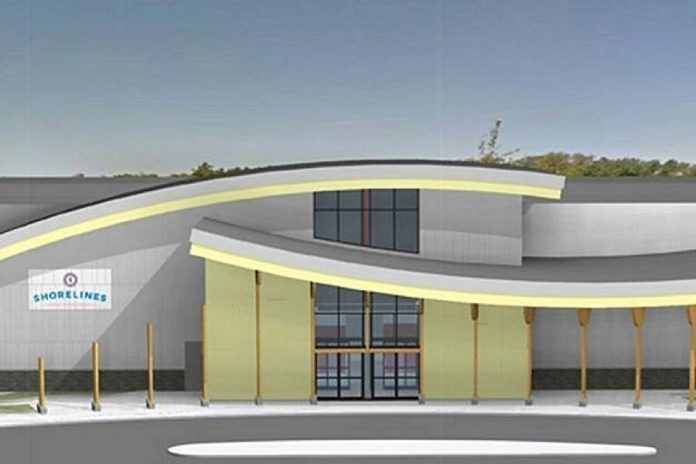 If you're looking for a full- or part-time job, you might want to check out the Shorelines Casino Peterborough job fair from 2 to 6 p.m. on Thursday, May 24th at Fleming CREW Employment Centre (1550 Lansdowne St. W., Peterborough).
Construction of Peterborough's new casino on Crawford Drive at The Parkway is nearing completion, with a grand opening expected in late August or early September.
The 50,000-square-foot facility will have 500 slots, 20 gaming tables, a lounge, restaurant, and multi-purpose spaces.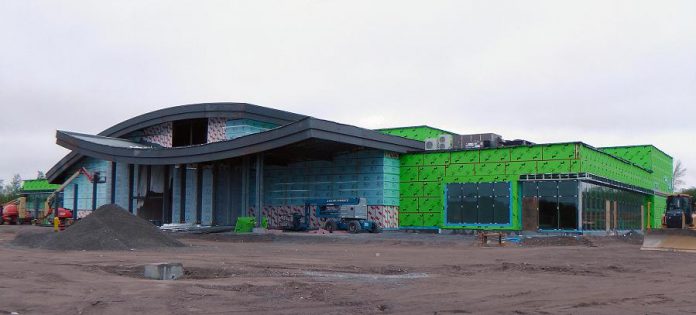 The casino is looking to fill up to 150 new gaming and hospitality positions (around 150 other positions are to be filled by current employees transferring from Shorelines Slots at Kawartha Downs in Fraserville).
"The time has come for us to start looking for dynamic, high-energy individuals who are driven by service excellence and want to join the Shorelines Casino family," says Bryan Buchanan, General Manager of Shorelines Slots at Kawartha Downs, in a media release.
The casino is looking for people to fill full-time and part-time positions in the following roles: card dealers, table games supervisors, food and beverage supervisors, bartenders, food and beverage servers, sous chef, cooks, and various other positions.
Previous gaming experience is not necessary to apply for the gaming positions.
"Appropriate paid training will be provided by our in-house trainers," Buchanan says. "We are focused on creating employment opportunities that offer personal and professional development in career-track roles."
Those who are unable to attend the job fair can apply online during the last week of May at gcgaming.com/careers.
Shorelines Casino Peterborough is owned and operated by the Ontario Gaming East LP, in which Great Canadian Gaming Corporation, is the majority shareholder and lead operator. It was selected at the successful proponent by the Ontario Lottery and Gaming Corporation to operate gaming facilities in the East Gaming Bundle, including the new casino in Peterborough.