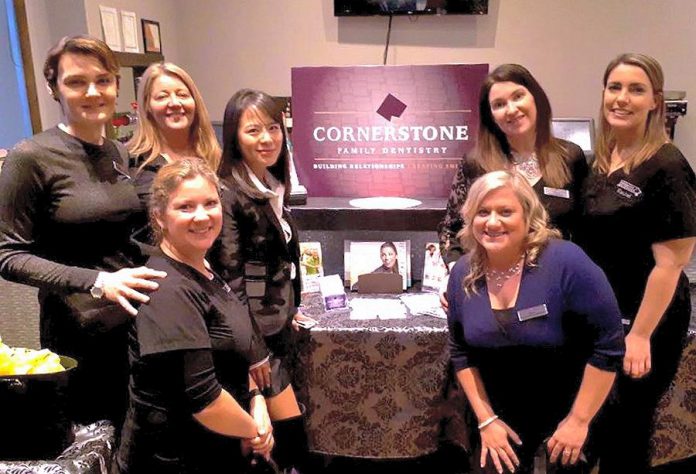 Whether her patients were nine or 90, Dr. Judith Buys always believed they should have a bright, healthy smile that could last a lifetime.
That was a principle the Peterborough dentist lived by until her untimely death in August 2016, as a result of serious injuries suffered after a tragic accident at a cottage in Burnt River.
Cornerstone Family Dentistry, the dental practice Dr. Buys founded in 1986 at 681 Reid Street, would forever be changed.
Holding true to what Dr. Buys would want, the team persevered and turned loss into inspiration. They carried on offering patients comprehensive dental care with personalized service — the most fitting way, they say, to honour her legacy.
A large print with a photo of Dr. Buys was hung in the reception area, inscribed with a poem by philosopher and poet Ralph Waldo Emerson, and a gratitude wall was added to the office kitchen for team members to practice mindfulness exercises by reflecting on moments of daily gratitude.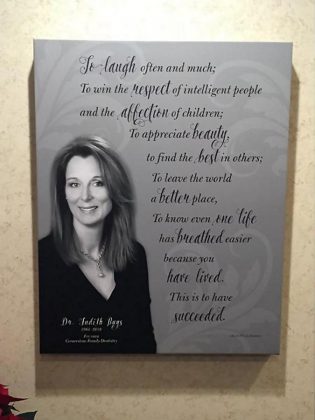 Cornerstone's office manager Amanda Crowley, who has worked at the dental office for 24 years, says even though the team is still going through the motions of healing, their primary goal through transition after Dr. Buys' passing is to ensure their patients' dental needs are addressed seamlessly and with the same quality of care they have been accustomed to receiving.
"We go above and beyond for our patients," Crowley says. "We always have. Now is no exception.
"With the initial new patient exams, which are quite thorough, we ask a lot of questions so we can gather information to know what the patient's dental goals are. We listen to them and establish that first connection, but, most importantly, we make them feel heard and their concerns validated.
"We try to make our patients feel like they are welcomed and at home. So many of them have been with us for many years, some we've seen grow from children to adults. I think the biggest compliment that we can receive is when our patients say to us that we make them feel like they are family.
"This is a real testament to Judith, really. She created and instilled that value in all of us here at Cornerstone and we still uphold those strong standards and excellence so that through us her legacy will go on."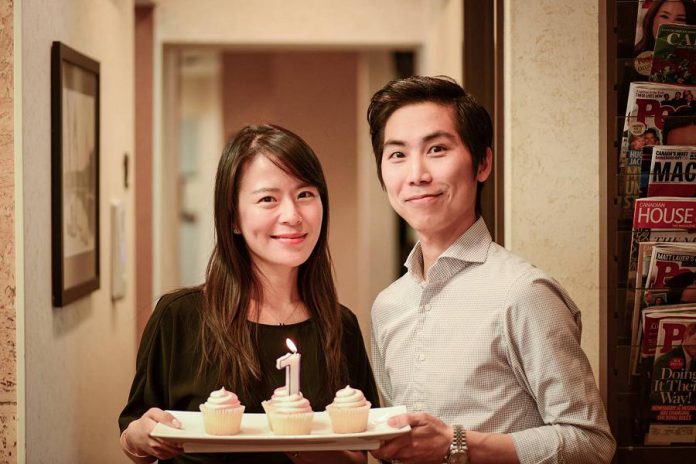 Since laying its foundation in Peterborough 32 years ago, Cornerstone Family Dentistry has established itself as a highly regarded dental practice, with a deserved reputation for its focus on children and cosmetic dental treatments.
In addition to family dentistry, emergency, hygiene appointments, and new patient treatments, Cornerstone provides a wide range of other services. These include dental implants, Invisalign (invisible braces), porcelain metal-free crowns, tooth whitening, veneers, tooth extractions, sleep apnea appliances, sedation dentistry, dentures, facial aesthetics, and smile makeovers.
Patients are often referred to Cornerstone by other practitioners for their specialized care in children's dentistry. They are the only office in the Peterborough area to have a paediatric dentist who is available to work with infants, children, and adolescents.
They provide several treatment options for sedation dentistry such as nitrous oxide and oral sedation for those nervous young patients who find it difficult sitting through a dental procedure.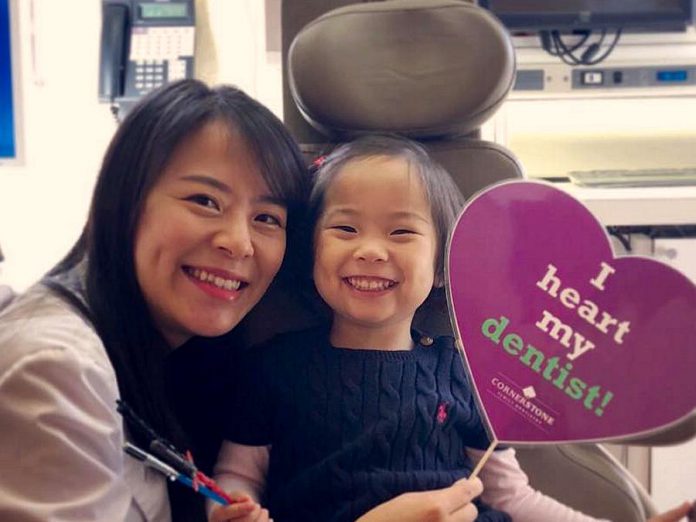 Crowley says patients benefit from the most skilled personnel, who are equipped with the latest in modern dental technology, training and an understanding that not everyone is keen on a visit to the dentist.
"Our comprehensive expertise means we can offer great care, quick turnaround times, good appointment availability and a same day emergency service for our patients to make the experience as stress-free as possible."
The team is led by Dr. Anna Jo, who took ownership of the clinic in January 2017. She is joined regularly by highly esteemed dentists, including: associate Dr. Tsveta Klimentova, who is at the practice three days a week; pedodontist Dr. Albert Kang, who specializes in children's dentistry and dental healthcare; and Dr. Jay Chun (Dr. Jo's husband).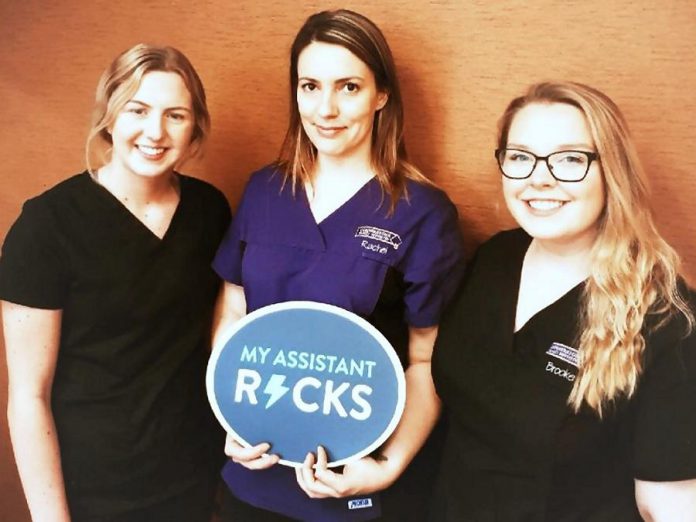 The Cornerstone support team consists of an office manager, four hygienists, three dental assistants, and two administrative assistants.
When she took ownership, Dr. Jo says she knew she had big shoes to fill. She notes she didn't have the privilege of knowing Dr. Buys, but quickly learned that she was an influential figure in Peterborough — known for her excellence in dentistry, business acumen, and community service.
Dr. Jo says from the get-go she was a "pretty good fit" with Dr. Jim McGorman (Dr. Buys' husband), and the team noticed similar qualities and work ethic between the two women.
Much like Dr. Buys, Dr. Jo enjoys all aspects of dentistry, especially aesthetic dentistry, oral surgery, and children's dentistry. She is certified in oral sedation for anxious adults and children, and performs all patient tooth extractions herself.
"I feel the best way to honour Judith and her life's work is to continue to strive for excellence, and to continue to give dedicated care to our patients in a friendly and welcoming environment," says Dr. Jo.
"The patients and the team have been with the practice for many years and I look forward to building on those relationships for years to come. Dr. Buys really created a solid team who is hard-working and cohesive, with good ethics and values.
"That is something I noticed when I started working here — that this is a dream team. They inspire me every day with their passion to work and their love for this clinic and for our patients."
Last year, Cornerstone Family Dentistry — along with other local dentists and Dr. McGorman — formed a partnership with the local YWCA called Beyond First Impressions, to help women of domestic violence receive dental care to repair damaged teeth at no cost.
The project was created as a tribute to Dr. Buys and her service to the community as a past supporter of women and children through the YWCA.
Cornerstone also continues to support the YWCA's Empty Bowls program, which aims to raise awareness and money for the food and nutrition programs offered by the YWCA within the local community.
"Grief does change you as a person," Crowley adds, "so there has been a lot of leaning on each other and getting way more involved within the community and giving back. There's a lot of healing in that."
Cornerstone Family Dentistry is currently accepting new patients. If you have questions about your dental health or would like to schedule an appointment, please contact 705-749-0133 or info@cornerstonefd.ca or visit www.cornerstonefamilydentistry.ca.