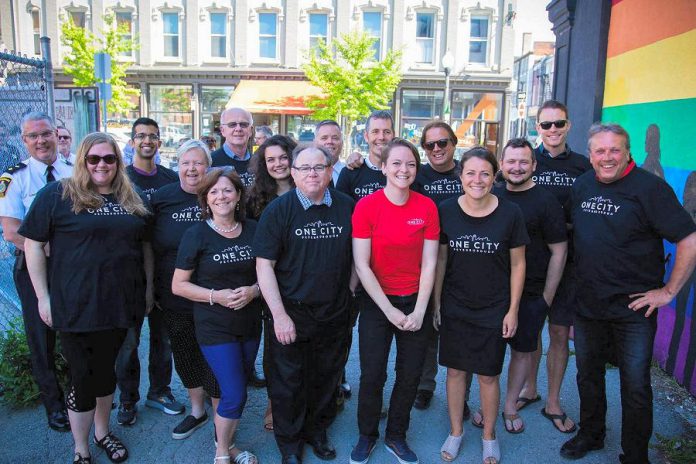 On Tuesday (May 29), the Peterborough Downtown Business Improvement Area (DBIA) and Warming Room Community Ministries announced a new pilot program to improve downtown Peterborough while helping people living on the margins.
Called "One City Peterborough", the four-month pilot program has two parts: it will hire people with barriers to employment to assist with cleaning the downtown area, and it will support two full-time outreach workers who will assist people downtown — with a focus on helping those facing homelessness, social exclusion, and mental health issues.
The new program represents a dramatic shift in the Peterborough DBIA's ongoing efforts to address concerns the downtown is unsafe. Last year, the DBIA launched an "ambassador" program, where outside security staff were hired to patrol downtown streets, but put that pilot program on hold following public criticism it was targeting people living on the street.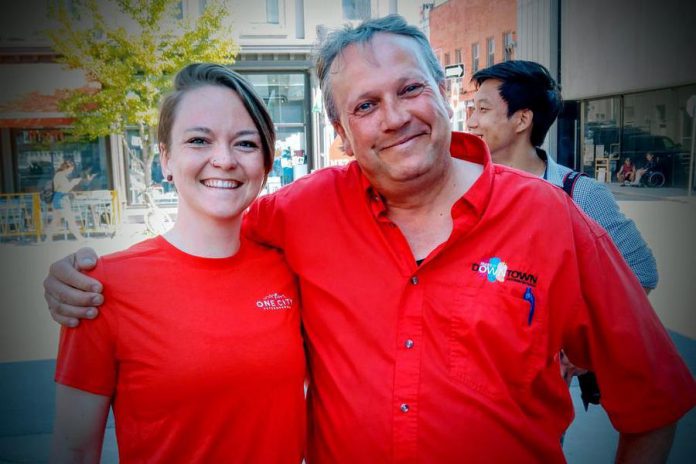 With "One City Peterborough", the DBIA has taken a different approach, by partnering with Warming Room Community Ministries and getting the support of the social service agencies including the City of Peterborough Social Services Division and the United Way of Peterborough & District as well as private businesses Wild Rock Outfitters and Cherney Realty.
"This is an exciting opportunity to work with some very knowledgeable partners to help some of the most vulnerable people in our downtown," says DBIA executive director Terry Guiel. "We're looking forward to helping those marginalized by society to overcome their barriers to employment by helping us keep our downtown looking great."
In the first part of the pilot program, residents of the Warming Room will be paid for $17.50 per hour — well over both the minimum wage and the recommended living wage — to assist in cleaning up the downtown.
Two teams of two people each will make daily walks to pick up litter and clean messes in public areas. So far, 12 residents are ready to work for the program; shifts for workers may be limited to allow people to participate without affecting their government benefits.
We're excited about the Launch of One City Peterborough. One City is a pilot program in designed to make @downtownPtbo more welcoming for everyone. It's great to see so many organizations and local businesses coming together to improve the downtown area. pic.twitter.com/xKyj8GQizc

— Peterborough Ec Dev (@PtboEcDev) May 29, 2018
Similar initiatives have been launched in other cities in Canada and the U.S. over the last few years, including pilot programs in Vancouver, Toronto Winnipeg, Los Angeles, San Diego, San Jose, Fort Worth, and Seattle.
Earlier this year, Nanaimo in British Columbia launched its "Urban Clean Up Program" to clean up needles and garbage by providing people living in the streets with jobs that help them change the way they see themselves.
The second part of the "One City Peterborough" program sees two full-time outreach workers from the Warming Room — Hannah Thackeray and Ashley Bonner — who will assist people downtown, with a focus on helping those facing homelessness, social exclusion, and mental health issues.
The outreach workers will also be available to assist local businesses and the community as a whole, by providing services like directions and information about local businesses.
"What makes downtown such a gift is its diversity — people living together, working together, and enjoying themselves together," says Christian Harvey, Director of Warming Room Community Ministries.
"It is a beautiful picture of what community can be. Our goal is to build on this and show that downtown truly is a community for everyone."
The pilot program runs from June 1 to September 30, 2018 and will cost $49,500, with the Peterborough DBIA providing half of the funding and the remaining funds coming through partners and sponsors. Depending on the results of the program, the Peterborough DBIA will consider running it year round.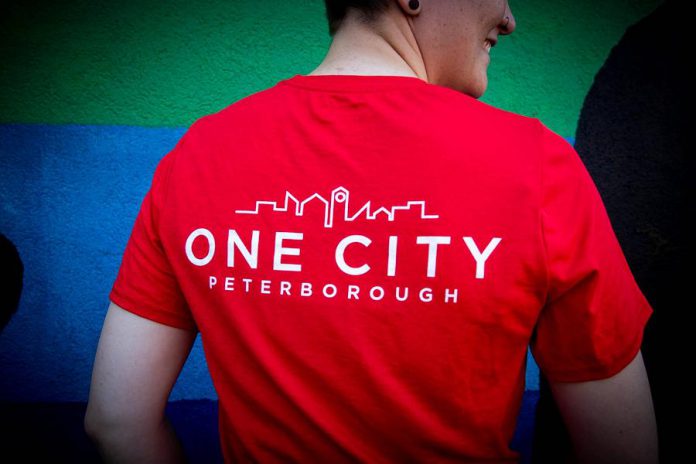 As for why the program is named "One City Peterborough", a post on the Warming Room's Facebook page summarizes it best:
"There isn't one Peterborough for tourists, one Peterborough for customers, one Peterborough for business owners, one Peterborough for the homeless, one Peterborough for the employed … there's One City Peterborough."
If you are an individual, organization, or business that wants to support the program, you can contact the Peterborough DBIA at 705-748-4774 or the Warming Room at 705-874-5157.