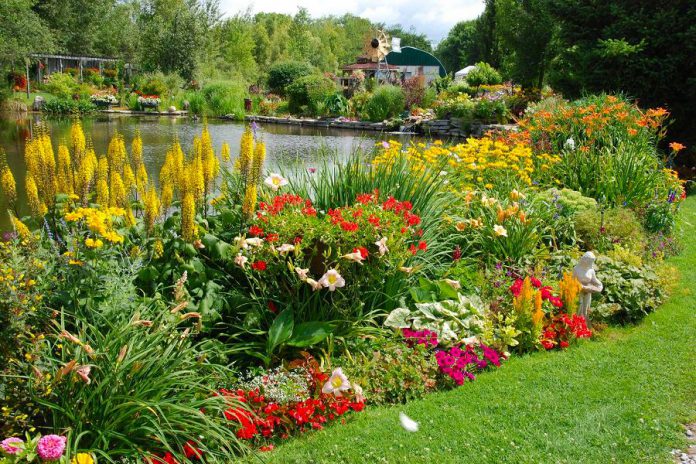 Summer-like weather has arrived with a vengeance, which means that gardening season is in full swing. It also means it's a perfect time to tour the Peterborough and Area Garden Route at gardenroute.ca.
Most people have heard of a fall studio tour, where you take a self-guided tour of local artist studios and even watch them at work. The concept of the Garden Route is similar, except it's a self-guided tour during spring and summer for those who want to buy plants from local specialty growers, browse garden boutiques, and see some stunning display gardens.
First launched several years ago, the Peterborough and Area Garden Route is a collaboration of selected local gardening businesses who are promoting the benefits of shopping locally for your gardening needs, while also providing an attraction to draw visitors to the area.
It's been a successful collaboration on both counts, with the Garden Route featured in Canadian Garden Centre and Nursery magazine in 2010 and winning a "Promotion of the Year" award in 2013 from the National Garden Tourism Conference — joining winners from around the world including Portugal and Japan.
This year's Garden Route features seven gardening retailers: The Avant-Garden Shop, Blossom Hill Nursery, Gardens Plus, The Greenhouse on the River, Griffin's Greenhouses, Johnston's Greenhouses, and Keene on Gardens.
So why buy your plants at a local gardening business instead of in the parking lot of a grocery store or a big box store?
Experienced gardeners know that, for the best quality plants, you should always buy them from a local gardening retailer. Often, they grow their own plants, and in the same climate where they will be planted — ensuring hardier plants that will actually thrive.
Local gardening retailers also have a wider and better selection of plants because that's their business, unlike big box chains who bring in truckloads of plants from outside the area for only a couple of months in the year.
The same goes for local retailers like The Avant-Garden Shop that specialize in gardening decor, gardening supplies, local art, and more: you simply can't find the same variety and quality of items anywhere else.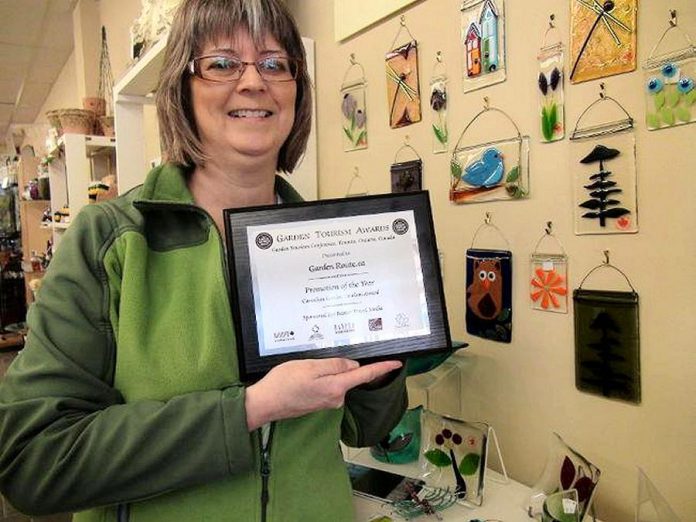 But perhaps most importantly for gardeners — whether newbies or veterans — is the level of customer service and expertise you will find at local gardening retailers. Their staff have the years of experience and accumulated knowledge needed to help you find exactly the right kind of plants you need, whether for a hanging basket or a comprehensive landscaping project.
Most local gardening businesses also host special events and workshops through the gardening season, so you can learn how to make your green thumb even greener.
The Peterborough and Area Garden Route does all this and more. As well as providing an excellent source of plants, you can tour the Garden Route to view some amazing display gardens and find unique gardening-related decor. The route even suggests some places to dine along the way and, if you're visiting from out of town, places to stay.
You may wonder why these local gardening businesses, which are normally competing with one another, are collaborating instead. It's because each stop on the Garden Route is different, with each business having its own specialty.
For example, The Avant-Garden Shop in the heart of downtown Peterborough (165 Sherbrooke St., Peterborough) offers distinctive garden-themed décor, artisan gifts, bird feeders, gardening supplies, and more — making it a perfect stop before or after you've picked up plants from one of the other stops on the Garden Route.
Blossom Hill Nursery, located just northwest of Peterborough at Fowler's Corners (681 Fife's Bay Rd., Selwyn), specializes in delphiniums and peonies, growing them and other hardy perennials in their beautiful display gardens.
Gardens Plus in Donwood in Peterborough County (136 County Rd. #4, Peterborough) focuses on hosta and other easy-care perennials like daylilies, cone flowers, grasses, and coral bells.
The Greenhouse on the River, located in Douro-Dummer on the Otonabee River just south of Lakefield (4115 County Rd. 32, Douro-Dummer), grows their own plants and provides hanging gardens, custom containers, annuals and perennials, succulents, tropicals, and shrubs and trees.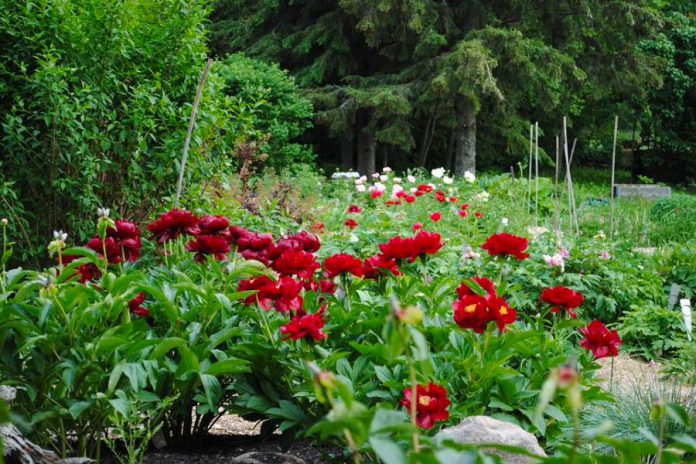 Griffin's Greenhouses, also just south of Lakefield (3026 Lakefield Rd., Selwyn), is a full-service garden centre offering containers, hanging baskets, garden decor and more, and is a grower of annuals and perennials. They also have gorgeous display gardens.
Johnston's Greenhouses, in the south end of Peterborough just off Highway 115 (871 Crawford Dr., Peterborough), is a full-service garden centre offering a large selection of annuals, perennials, trees and shrubs, as well as garden decor and gardening supplies. They also offer professional landscaping services.
Last but not least, Keene on Gardens is a full-service garden centre, located in a rural setting in Otonabee south of Peterborough (1589 Keene Rd., Otonabee), providing a variety of perennials, annuals, shrubs and trees, soil and mulch, and more.
Another great thing about the Garden Route is, if you visit one stop and they don't have what you're looking for, they can refer you to another stop that does. That's yet another benefit of shopping locally for your gardening needs.
So take a tour on the Peterborough and Area Garden Route — look out for the Garden Route logo to know you've arrived at a stop. Garden local, and support local.
Below is a map of the Peterborough and Area Garden Route, as well as descriptions supplied by each of the seven participating gardening retailers — along with their contact information, websites, and social media accounts.
The Avant-Garden Shop (165 Sherbrooke Street, Peterborough)
The Avant-Garden Shop is located on Sherbrooke Street in Peterborough's downtown core just steps away from the beautiful Otonabee River and Millennium Trail.
The shop is filled with an alluring collection of functional and decorative accessories for the home and garden. Focusing on Canadian made, the shop features unique ornaments, wall art and statuary, premium garden tools and supplies, mailboxes and address plaques. We have many beautiful gifts for the gardener in your family.
In addition to gardening items we carry the best selection of bird feeders and accessories in Peterborough. Top-quality bird feeders from birding experts such as Droll Yankees, Squirrel Buster and Aspects, Canada's best bird seed from Millcreek, pole systems, baffles, CDs, identification books and many other accessories have become customer favourites. The Squirrel Buster Plus is our best-selling bird feeder. It truly is squirrel proof. Guaranteed!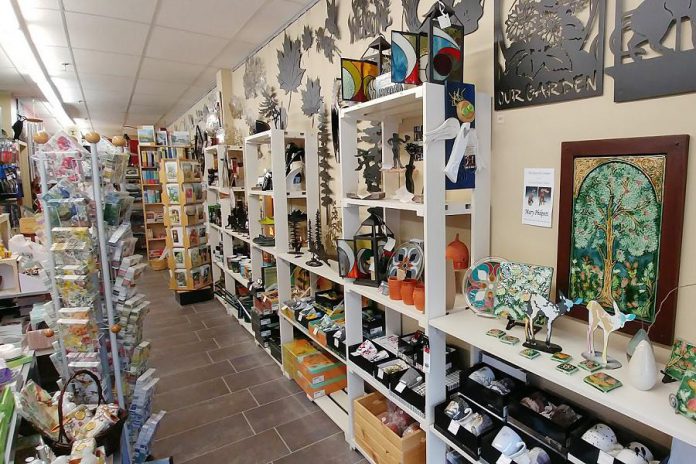 We continue to seek out new lines from local artisans, so that any gift you choose, as always, will be very special. Over 50 artisans from across the country are represented at The Avant-Garden Shop all with a theme towards gardening or bird watching. Ask for your "Tour across the Country!"
Owned by Brenda Ibey, an avid gardener and Horticultural Society member, the shop has grown into a favourite of gardeners and backyard bird watchers from near and far.
Our customers are continually delighted and surprised by the truly special and one-of-a-kind products that we find, many of which are produced by local or Canadian artisans.
The Avant-Garden Shop offers homeowners and gardeners the finest in home and garden décor, gardening accessories and backyard birding supplies.
We support many Canadian artists. More than 75 Canadian artists in the shop and online.
For more information about The Avant-Garden Shop, call 705-743-0068 (1-877-886-0869 toll free), email info@avantgardenshop.com, or visit www.avantgardenshop.com. You can also find The Avant-Garden Shop on Facebook, Twitter, and YouTube.
Blossom Hill Nursery (681 Fife's Bay Road, Selwyn)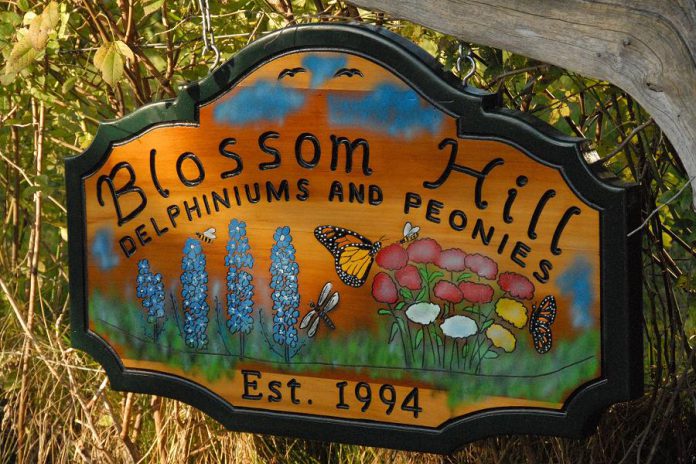 Blossom Hill is situated high amongst rolling hills with a breathtaking view of the area.
Owned by Joe, Hazel and Amy Cook and established in 1994, this nursery is the home of an extensive breeding program for Delphinium elatum.
Hundreds of tall, strong spikes of blue, purple, white and pink amaze visitors.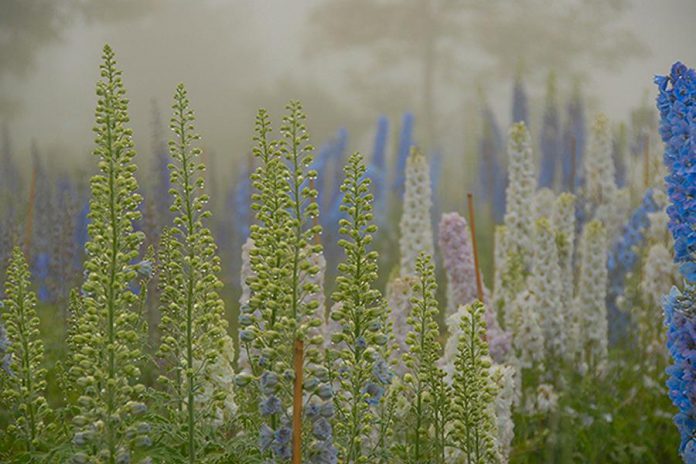 Growing information and advice is provided.
For more information about Blossom Hill Nursery, call 705-742-9923, email info@blossomhillnursery.com, or visit www.blossomhillnursery.com. You can also find Blossom Hill Nursery on Facebook.
Gardens Plus (136 County Road #4, Peterborough)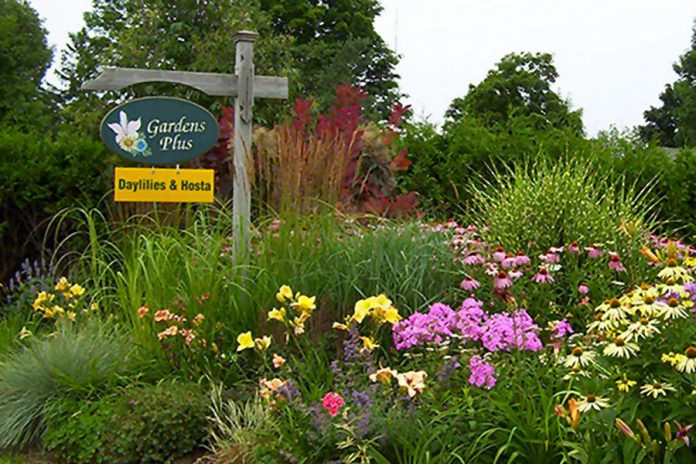 Gardens Plus is more than just a perennial nursery… Take a stroll around the beautifully maintained display gardens, note great combinations, and then take your list and shop in the greenhouses or even have plants shipped to your home or elsewhere as a gift.
Extensive selection of the newest as well as the most popular Hosta, Daylilies, Cone flowers, Coral Bells and Grasses. We take pride in our selection, quality and value. Our loyal customers — from the cottager to the gardener with a postage stamp lot in the city — keep coming back to visit.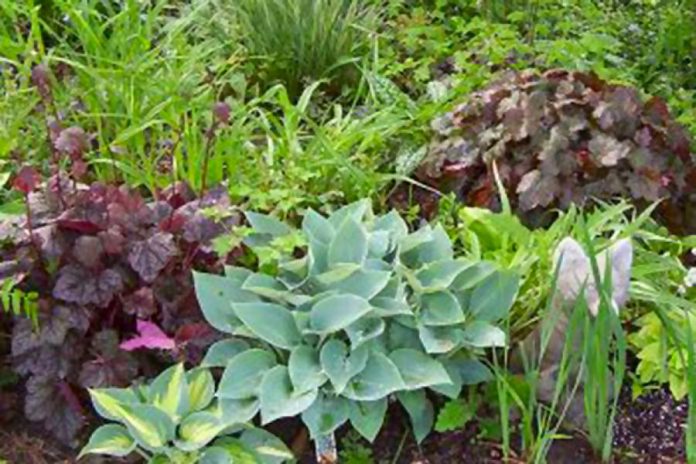 Our focus is on low-maintenance perennials so you can enjoy your gardens, not just work in them.
Come see why 'Gardening Life Magazine' chose us as one of the 'Top 40 Boutique Nurseries in Canada'!
Buses and groups welcome. Gardens/Greenhouses open May-July annually (See Gardens Plus website for more details and hours).
For more information about Gardens Plus, call 705-742-5918, email info@gardensplus.ca, or visit www.gardensplus.ca. You can also find Gardens Plus on Facebook, Twitter, YouTube, Instagram, and Pinterest.
Greenhouse on the River (4115 County Road 32, Douro-Dummer)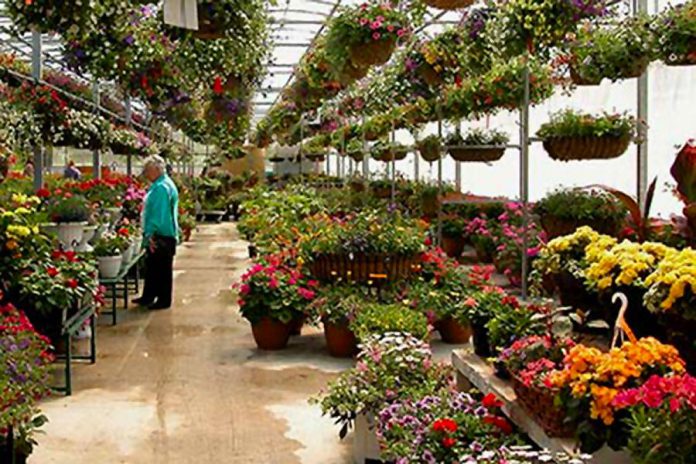 We grow our own!
For 20 years, the Greenhouse on the River, has been the Kawartha destination for the best in container and hanging gardens. From the sun worshippers to the shade tolerant, you will find the best seedlings and starters; the new, the exotic, grasses, tropicals, herbs and heritage tomatoes, tried and true favourites, ready for a home in your garden.
Our houses are informal with the unhurried atmosphere of an open-air market. You will find knowledgeable staff to help you select the plants best suited to your unique garden environment. We are committed to bringing excellent quality, refreshing choice and innovative custom design at an affordable price to our customers.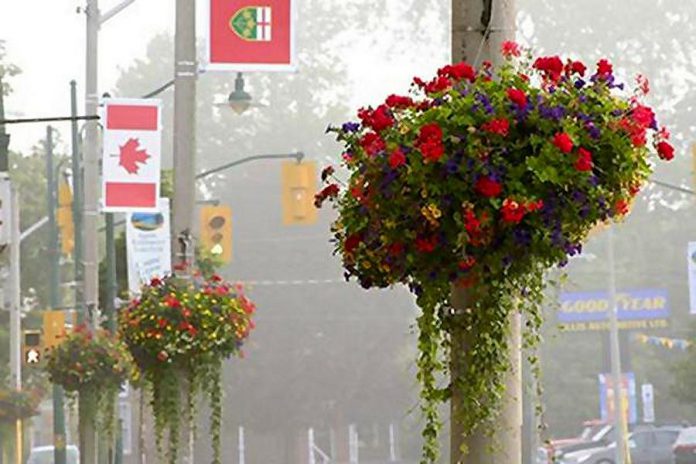 Nothing says "welcome" like a beautiful garden oasis on the patio, deck or balcony. For plants that work, let us welcome you to our houses.
For hours, location and information on our services, please visit our website.
For more information about Greenhouse on the River, call 705-652-8154, email thegreenhouseontheriver@gmail.com, or visit www.greenhouseontheriver.com. You can also find Greenhouse on the River on Facebook, Instagram, and Pinterest.
Griffin's Greenhouses (3026 Lakefield Road, Selwyn)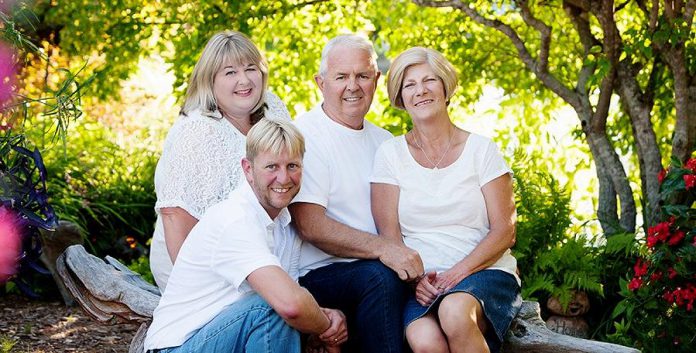 Griffin's Greenhouses is a family business celebrating over 30 years of success.
Ann and Jack Griffin began a small road-side plant stand in 1976 and the business has grown to encompass three large greenhouses, an extensive outdoor sales area, a renovated barn housing interesting garden decor and an award-winning display garden surrounding the natural irrigation pond.
Victoria and Kyle, Ann and Jack's children, are General Manager and Greenhouse Manager respectively.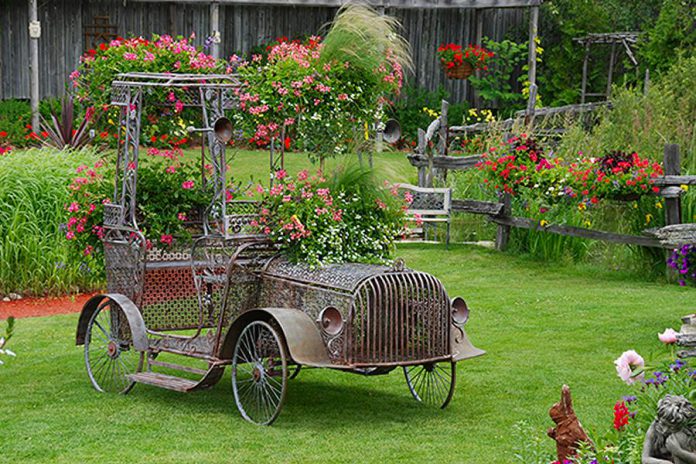 It is also not unusual to see Victoria and Kyle's children on site helping their parents and grandparents — Griffin's is truly a family business!
For more information about Griffin's Greenhouses, call 705-652-8638, email info@griffinsgreenhouses.com, or visit www.griffinsgreenhouses.com. You can also find Griffin's Greenhouses on Facebook.
Johnston's Greenhouses (871 Crawford Drive, Peterborough)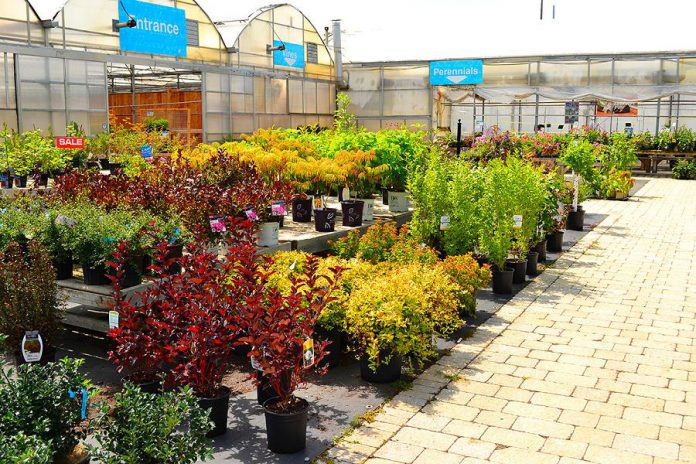 Johnston's Greenhouse (est. 1945) is a full-service garden centre located in Peterborough just off Hwy. 115. Our greenhouses grow a superior selection of annuals and perennials with an emphasis on selection.
Get your garden off on the right foot. Come to Johnston's for all your plant and plant accessory needs. Our selection of annuals, perennials, trees and shrubs are at their peak. The greenhouse is positively bursting with colour. The choices available to you have never been better.
At Johnston's you'll find the largest selection of annuals, perennials, shrubs and trees in the area, all in one location.
Also, check us out for some interesting ideas on pots, planters, garden ornaments and furniture all designed to make your time spent in your garden memorable.
Johnston's Landscaping is proud of our reputation and our relationships with our customers.
We have been graciously voted as Peterborough's favourite landscape company for the last 6 out of 8 years. We do not take this honour lightly and we continue to commit ourselves to provide the best possible service and landscapes. We have a full-service landscape division that can follow your dreams from design to installation.
The garden centre contains four display ponds and several display gardens for those that wish to browse and get inspired. Displays change weekly with plants coming into bloom and reaching full potential.
For more information about Johnston's Greenhouses, call 705-745-3042 or visit www.johnstonsgreenhouse.com. You can also find Johnston's Greenhouses on Facebook and Twitter.
Keene on Gardens (1589 Keene Road, Otonabee)
"It's Where Gardeners Go" for all their needs. Our knowledgeable staff are Horticulturists and have worked in the gardening, landscaping and design business for years and share your passion for plants and gardening.
We can help you determine the best plants, shrubs, arrangement, to help your gardens come alive with colour and style.
We provide a relaxed, shopper-friendly atmosphere with a rural setting, that will inspire you to create the garden of your dreams.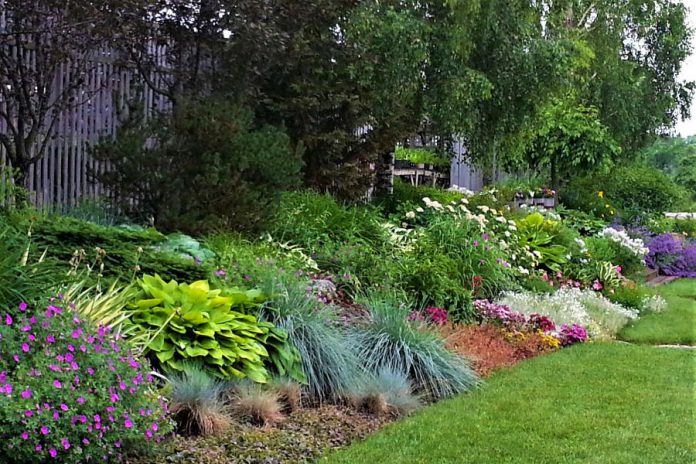 Drop by and talk to one of our experienced staff — we can help you design and maintain and exceptional garden. Find out when the best time to plant is, what products work best, and tips and techniques to get the most of your garden experience.
For more information about Keene on Gardens, call 705-760-9292, email info@keeneongardens.ca, or visit www.keeneongardens.ca. You can also find Keene on Gardens on Facebook.