---
Business After Hours Woodview Hop – Wednesday, June 13th, 5 to 7 p.m.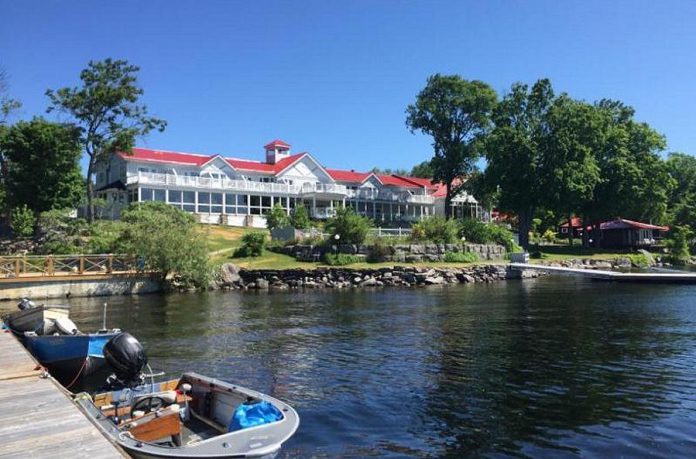 The Chamber's next Business After Hours event is today (June 13) in Woodview. The Chamber will be visiting member businesses in the Woodview area, including Viamede Resort and Woodview on the Lake.
The event will begin with a tour of Viamede Resort's facilities on Stoney Lake and then travel to Woodview on the Lake for a tour of their property on Julian Lake.
At Woodview on the Lake, attendees will enjoy refreshments of beer and wine accompanied with beef tenderloin sandwiches, fruit, cheese, and cupcakes.
Join the Chamber for a great kick off to the summer season! Register here.
Save the Date – November 8th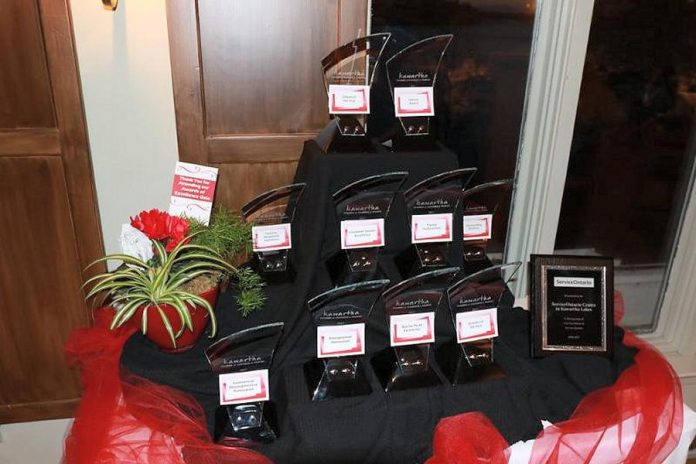 The Kawartha Chamber is proud to announce that its 19th Annual Awards of Excellence will be presented on Thursday, November 8th.
The event will be held this year at Lakefield College School — be sure to mark it in your calendars!
The Chamber looks forward to seeing you at this wonderful event.
Did You Know? Benefits of Chamber membership
Standard and Select Chamber memberships provide a great selection of extra marketing opportunities.
Standard and Select members receive greater visibility on the Chamber website with benefits including enhanced directory listings, and an ad that will display in the rotating ad space in the Chamber's directory, results, and events pages. Both membership levels also provide the opportunity to write guest articles for the Chamber blog.
Select members receive even more benefits, including a 15-second ad for a full year on the Chamber's flat screen monitors in the Lakefield ServiceOntario Office, the Douro-Dummer Community Centre, and the North Kawartha Community Centre.
For a full list of benefits, visit the Chamber's Become a Member page.
Lakefield Charlotte Street Reconstruction Update And Paving Offer For Businesses
The installation of the new water main under Charlotte Street in Lakefield was completed on Monday, June 4th. Pressure and water quality testing will occur this week.
Balterre, the company overseeing the installation, says that the biggest part of the excavation is wrapping up.
Balterre is offering businesses and residences along Charlotte Street who were affected by the construction the same pricing as the township, should anyone in the area wish to have their driveway or parking lot resurfaced. The paving can be scheduled for this year at the same time as the first lift of asphalt is applied, or in 2019 with the second application of asphalt.
Contact Balterre for more info. Eligible businesses can also apply for a Community Improvement Grant from Selywn Tonwship to help with the costs.
Federal Government Requests Business Owner Feedback On Proposed Tariffs
The Government of Canada is requesting feedback from business owners on the planned tariffs to be implemented July 1st, 2018 on a selection of American goods.
The list can be found here, and any feedback can be submitted to fin.tariff-tarif.fin@canada.ca. The deadline to submit feedback is Friday, June 15th.
Spring Policy Survey Deadline Extended To Friday June 15th
The Ontario Chamber of Commerce has extended the deadline for members to answer the Spring Policy Survey.
The survey is now open until Friday, June 15th at 5 p.m. All responses will be kept strictly confidential.
The Ontario Chamber Network is committed to ensuring government understands the issues impacting business in this province. That's why the Chamber needs your help to express the voice of business loud and clear at Queen's Park.
Complete the survey, and in five minutes let the provincial government know what's important to you.
Tourism Industry Awards Nominations Open
The Tourism Industry Association of Ontario has announced nominations for various tourism organization awards:
The Tourism Industry Awards of Excellence (TIAO)
Culinary Tourism Awards of Excellence (Culinary Tourism Alliance)
Ontario's Choice Awards (Attractions Ontario)
Tourism Marketing & Travel Media Awards of Excellence (Destination Ontario)
For more information on each organization's awards, and to nominate a business, visit www.tiaontario.ca/cpages/2018ontariotourismawards.
Lantern Restaurant & Grill Open For The Sesason
The Lantern Restaurant & Grill (2281 McCracken's Landing Rd. Unit 2, Douro-Dummer) has recently re-opened its doors for the warm weather.
The restaurant is open from 12 to 8 p.m. Friday and Saturday and from 12 to 7 p.m. on Sunday.
If you have recently opened for the season, or will open soon, please let the Chamber know at info@kawarthachamber.ca so they can spread the word.
Lang Pioneer Village Hosts 22nd Annual Father's Day Smoke & Steam Show – June 17th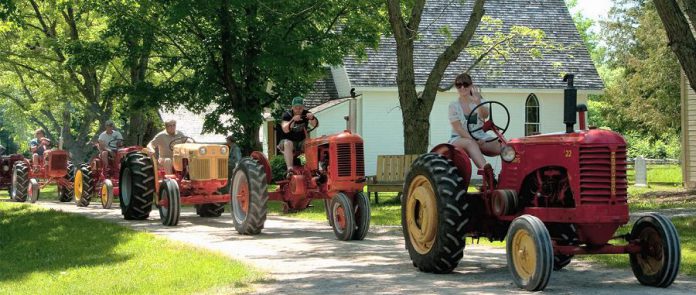 This Father's Day, Lang Pioneer Village celebrates with the largest show of antique smoke and steam-powered engines in the Kawarthas.
The festivities run from 10 a.m. to 4 p.m. on Sunday, June 17th, concluding with a huge tractor parade through the village starting at 3:15 p.m.
Local collectors bring to life some of the oldest antique tractors and steam engines around as they compete for over 20 awards! The day will be filled with great events such as the Tractor Games, great vendors, and wagon rides through the village.
Jazz Tour Lakefield – June 23rd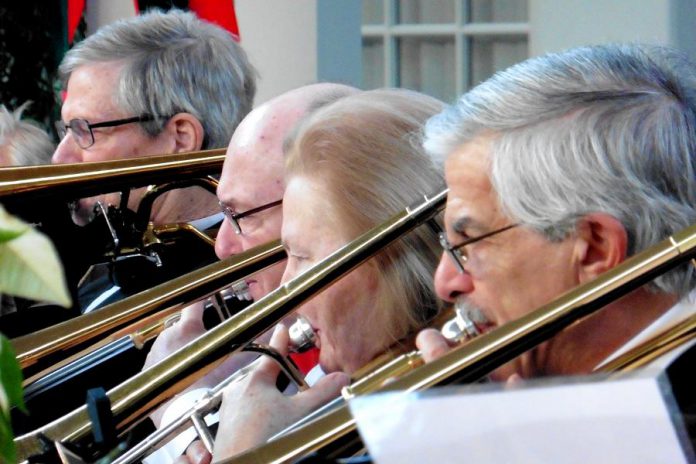 In celebration of the Lakefield Jazz, Art, and Craft Festival's 20th anniversary, the Township of Selwyn is hosting a promotional jazz tour on Saturday, June 23rd.
Jazz bands will be playing at different times and locations in Lakefield. Bands and locations include the The L'll Big Band in Cenotaph Park, Pete Woolidge and Federico Pontani at The Chocolate Rabbit and The Nuddy Bean, Sean Hully at Lakefield Pantry and Happenstance Books and Yarn, Chris Smith at The Thirsty Loon, and more.
Find out more about music times and locations.
Lakefield Literary Festival 2018 List Of Authors – July 13 to 15
The authors' list for the 2018 Lakefield Literary Festival has been revealed. The festival will take place July 13th to 15th.
Some great authors are involved including Mary Walsh, Adam Shoalts, Beverley Jacobs, Barbara Mitchell, John Wadland, and Edna Manitowabi.
Visit lakefieldliteraryfestival.com for a full list of authors, as well as their book descriptions and bios.
Tickets are available online at the website or at Happenstance Books & Yarn in Lakefield.
Camp Kawartha Surf 'N' Turf Gala Dinner And Auction Less Than Two Weeks Away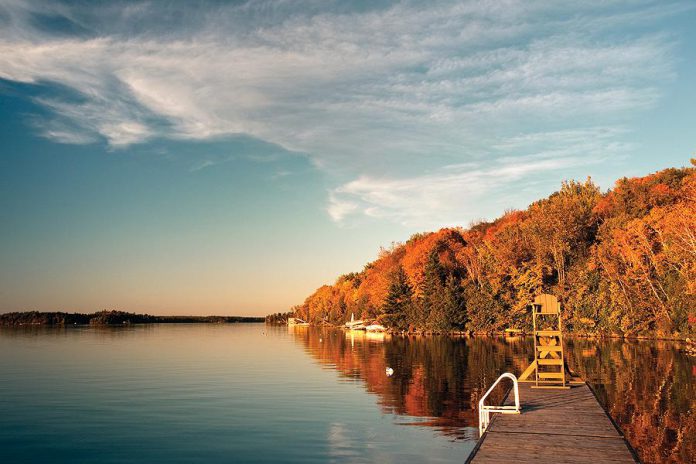 Camp Kawartha's annual Surf 'n' Turf Gala and Auction fundraiser is less than two weeks away.
Attendees will enjoy a dinner of steak and lobster, and have the opportunity to bid on a variety of amazing items and services.
Visit kawarthachamber.ca to register and for more information. For sponsorship opportunities, please email Susan at philanthropy@campkawartha.ca.
Chamber Members are Hiring
If your business or organization has a job opportunity you would like to advertise, you can add them to the Chamber's website through your Member Information Centre account (or submit the description to info@kawarthachamber.ca) and the Chamber will share them in its next Newsflash.
Great Canadian Giving Challenge on Now until June 30th

The Great Canadian Giving Challenge is on now until June 30th.
Give to any registered Canadian charity by the end of June and they will be automatically entered to win $10,000! Note that donations must be made through the charity's donation challenge page.
This challenge makes it a great time to donate to a cause you believe in! Visit the Challenge website at givingchallenge.ca for more details and to donate.
Check the Chamber's business directory and keep an eye out for some member organizations that are charities.
Lakefield Triathlon – June 24th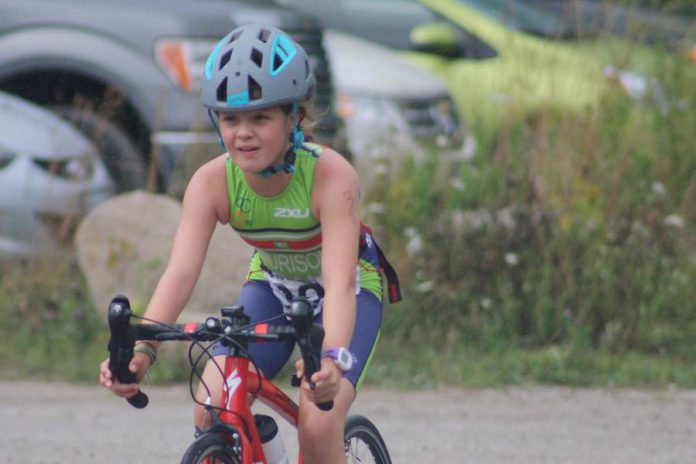 The Lakefield Triathlon is scheduled for Sunday, June 24th. This is an Ontario Youth and Junior Cup series race, open to athletes of all abilities aged four to 19.
The event is expected to bring hundreds of athletes and their families from all over Ontario to Lakefield.
Registration for the Triathlon closes on Wednesday, June 20th.
The races will start at Lakefield College School at 8 a.m. and spectators are welcome. Parking can be found at Lakefield College School until 8 a.m. and at the Lakefield-Smith Community Centre after that.
For more information or to register as a racer, visit www.lakefieldtriathlon.ca.
Upcoming Events
Urban Poling Demo – June 14th
Lakefield Farmers' Market – Every Thursday
Father's Day Smoke & Steam Show – June 17th
Lakefield in Bloom – June 19th
Camp Kawartha's Surf 'n' Turf Gala Dinner and Auction – June 23rd
Jazz Tour Lakefield – June 23rd
Lakefield Triathlon – June 24th
Tek Savvy Seniors Seminar – June 27th
Family Paddle Day – June 27th
Lakefield Jamboree – June 28th to July 1st
For more information about the businesses and events listed above, please visit the Kawartha Chamber of Commerce & Tourism website at kawarthachamber.ca.
All photos supplied by Kawartha Chamber of Commerce except where noted.