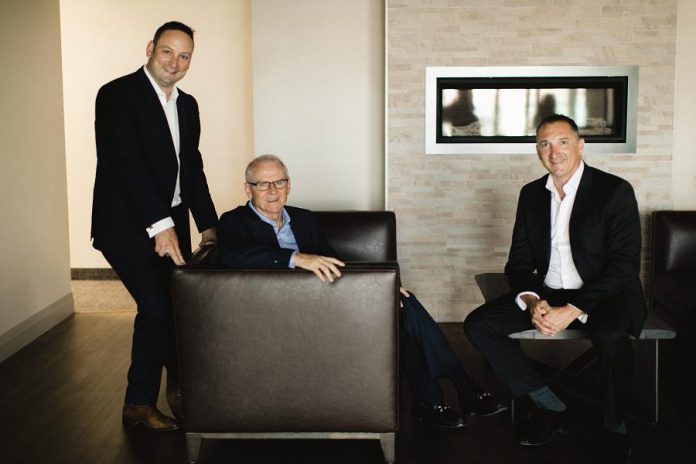 Park Place Financial, a wealth and estate planning company headquartered in Peterborough, announced today (June 20) that it is merging with Terry Windrem Insurance Agencies, also located in Peterborough.
Terry Windrem will become President and CEO of Park Place Financial, and staff of the two companies will merge and relocate to a renovated building at the location of the former Roland's Restaurant on Highway 7 East by the fall of 2018.
The focus of the firm will continue to be financial, succession, and business planning for professionals, entrepreneurs, and high net worth clients.
"We share the same vision for clients in our community, to help preserve and growth the wealth and families, family businesses, and entrepreneurs," Windrem says. "This new partnership allows all of us to leverage the strength of our team, enhance our offering to our clients, and accelerate our growth and commitment to the greater Peterborough community."
Terry Windrem Insurance Agencies was founded in 1984 and, as a partner of The Protectors Group, grew into one of Central Ontario's leading financial services firm, specializing in the needs of business owners and professionals across the province. Park Place Financial was co-founded by Mike D'Alessandro and Darrell Wade in 2012 and has grown to become one of Peterborough's leading wealth and estate planning companies.
"Our clients need specific and specialized services that are unique to family-owned businesses," D'Alessandro says. "The breadth of knowledge Terry and his team are bringing to Park Place will further position us as industry leaders in Central Ontario."
As part of the marger, Park Place Financial services will include Peak Benefit Solutions Inc. and clients will be able to access their services and expertise in employee benefits, retirement, and executive compensation strategies. Park Place Financial also plans to hire in-house tax and estate planning specialists, a full suite of investment professionals, and as well as ancillary services personnel.
"With our combined strength, we can re-invest in our business to add specialized services that will help add value to our current and future client experience," Wade says.
For more information on Park Place Financial , visit www.parkplacefinancial.ca.
Mike D'Alessandro
Mike D'Alessandro is the co-founder of Park Place Financial, a Certified Financial Planner, and a qualifying member of the Million Dollar Round Table (MDRT) Top of the Table — the premier association of financial professionals focusing on exemplary performance and the highest standard of ethics and professional knowledge.
With more than 10 years of experience in financial, succession, and business planning, Mike is recognized for specializing in aggressive growth strategies for motivated professionals, entrepreneurs, and high net worth clients. He frequently works with attorneys, chartered professional accountants, and lawyers to coordinate a team approach in executive, business and estate planning for his clients. Under his leadership, Park Place Financial has grown to be one of the most respected wealth management firms in Peterborough, with its team frequently recognized for both their investment performance and commitment to the community.
Mike has represented Canada at the World University Games as a hockey athlete and currently volunteers for his daughter's hockey team as its head coach. He is also a co-founder and Past-President of HOPE, a non-profit organization that organizes the annual Gaskell Cup to raise funds for Hospice Peterborough, research into mental health and concussions in sport, and other great charities in the region.
He is also a founder of Startup Peterborough, providing mentoring and support to entrepreneurs in the region. As a co-founder of Startup Peterborough, Mike was part of a team that brought all the entrepreneurial organizations together for the first time to work more collaboratively to help businesses flourish in the region.
This resulted in Mike and a group of entrepreneurs, attracting and investing millions of dollars into the Peterborough community to create VentureNorth — a business hub that physically brings organizations together in one building to attract businesses and organically grow our entrepreneurial talent in the region. Mike worked tirelessly for over a year to bring this building to fruition and VentureNorth is now home to the Innovation Cluster Peterborough & the Kawarthas (including several tech companies and The Cube, an incubator with over 30 start-ups led primarily by young business owners) as well as Peterborough & the Kawarthas Economic Development.
Mike lives in Peterborough with his wife and young children.
Darrell Wade
Darrell Wade is the co-founder of Park Place Financial, a certified Family Enterprise Advisor, and a lifetime member of the Top of the Table of the Million Dollar Round Table (MDRT), demonstrating his exemplary performance and the highest standards of ethics and professional knowledge. In 2017, Darrell is the Canadian Chair of MDRT, a leadership role representing Canada amongst the world's top financial advisors.
Darrell focuses on a comprehensive financial management process to build upon the wealth of clients while working closely with them on their family wealth and estate goals. With two decades of experience, he has developed an approach to investing, succession and proper stewardship of family wealth that protects the legacy of his clients and their families.
Darrell is commonly renowned for his solid investment performance and commitment to his strong family values. His guidance at Park Place Financial has been key to the success of a boutique firm of experts and its reputation as one of Peterborough's leading wealth management firms.
Darrell is an active volunteer in his community and is committed to mentoring youth in the financial and agriculture fields.
He lives on a farm near Peterborough with his wife and four children.
Terry Windrem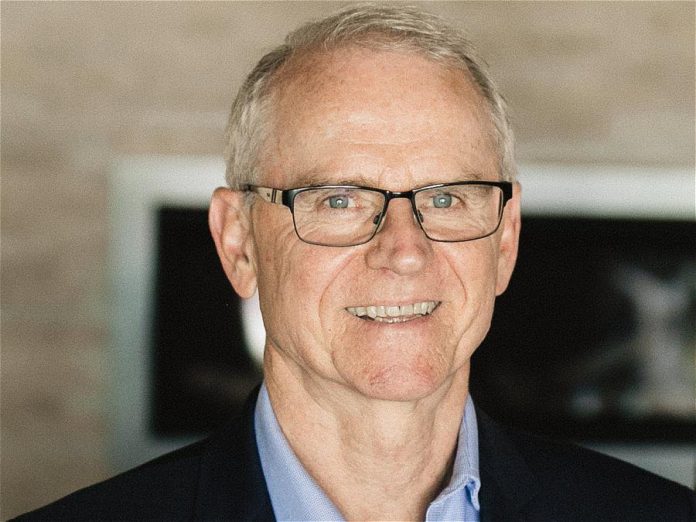 Terry Windrem brings more than 40 years experience in financial, succession and estate strategies to his partnership with Park Place Financial. After successfully building several companies, including Terry G. Windrem Insurance Agencies, the two companies merged in spring 2018 where Terry now joins Park Place Financial as President and CEO.
Terry works with clients to establish long term relationships and built his successful business on the highest levels of trust, service, integrity and operational excellence. He is consistently recognized in the community and by his clients for helping business owners develop tax effective insurance strategies, investments, succession and estate plans. The Protectors Group and Peak Benefit Solutions have grown to be known leaders in Central Ontario.
Terry is continuously celebrated by both industry and the community and has received the National Quality Award from the Canadian Association of Insurance and Financial Advisors for over 35 years and is an invited member of CALU (The Conference for Advanced Life Underwriting). As an active member of the greater Peterborough community, Terry is a founding member of Kawartha Family Business Group, a local organization dedicated to ensuring continuity of family businesses in the region. He is a current Lakefield College School Trustee and a former charter member of Kawartha Rotary.
Terry served on the Peterborough Regional Health Care Foundation Board of Directors for nine years and, in 2017, was bestowed the title of Governor Emeritus. He previously served as a Corporate Chair for Juvenile Diabetes and served on the Board of Directors for United Way Peterborough & District and Trent Valley Literacy.
Terry is married to Janice and has two children.