When approached by new visitors to GreenUP Ecology Park, staff members often hear "I never knew this place existed!"
Whether you have lived in the Peterborough area for one year or 20, GreenUP Ecology Park remains a hidden gem.
Our five-acre park, located beside Beavermead Campground, is a showcase of sustainable landscape ideas and resources. We host display gardens and naturalized areas, a native plant nursery, children's programs, a garden market, skills-building workshops, hands-on displays, and more! The park has everything you need to be a good, local steward.
GreenUP Ecology Park has been in its current location for 25 years. Although it is a public park, it is managed by the many efforts of GreenUP staff and volunteers, not city workers. Ecology Park is part of GreenUP and is a non-profit registered charity.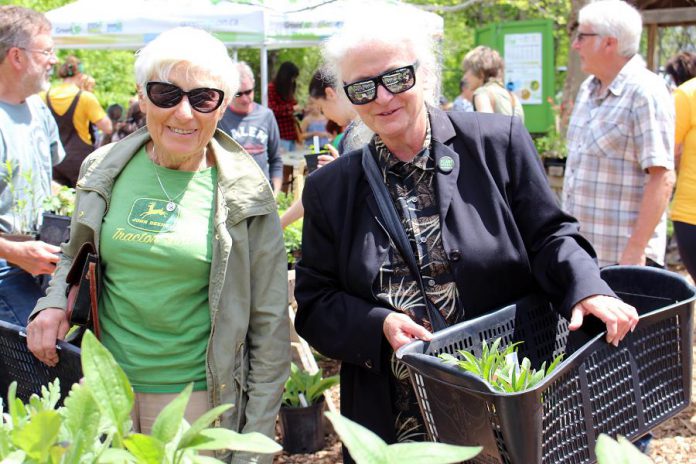 Each individual involved in the park over 25 years has contributed to the beautiful landscape that exists today.
While visiting Ecology Park, you can view many varieties of trees, shrubs, and wildflowers, with growth spanning nearly a quarter century — and then you can purchase plants there, too.
Many furry and feathered creatures call the park home. Early morning visitors that arrive at Ecology Park are able to greet and observe the many bird species that either live in or pass through our little sanctuary.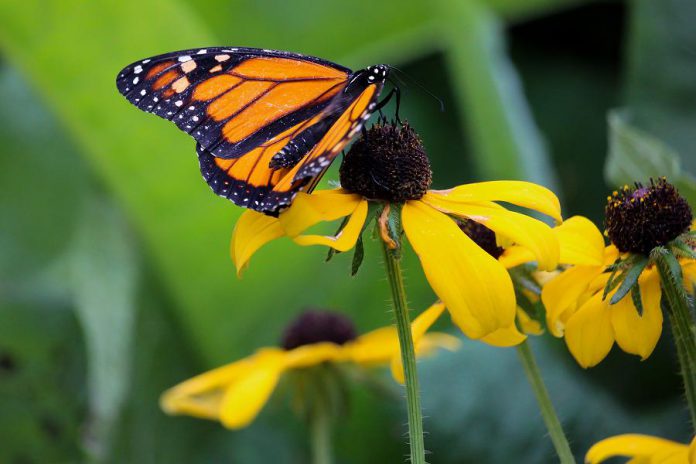 Chipmunks, squirrels, bats, foxes, raccoon, toads, frogs, turtles, beaver, muskrat, and even the occasional weasel can be found within the park, especially during quieter times of the day.
Many species at risk can also be found at the park. Over the past several years, the Little Brown Bat, Monarch Butterfly, and the Wood-poppy plant have been found within Ecology Park.
These observations suggest that the park is an important corridor for migrant and local species.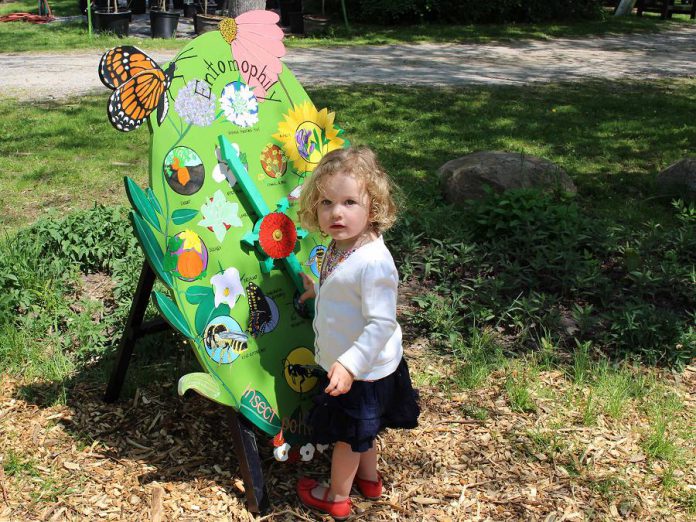 The Peterborough community is well known for its willingness to get involved. For those looking to expand a garden or to start one from scratch, the GreenUP Ecology Park has you covered. We offer a large, and local, selection of trees, shrubs, and wildflowers.
Additionally, we have cedar mulch, wood chips, and your own City of Peterborough 'black gold' compost for sale. Take a stroll through our gardens for ideas and examples of how to use native plants for a variety of different gardening styles.
Starting June 28th, our friends The Peterborough Master Gardeners will be available to answer your gardening questions. Visit them on Thursdays from 1 to 4:30 p.m. for the next six weeks to ask all your gardening questions such as: Which plant goes where? How do I properly prune a tree? Can you help me identify this species? These experts will be there for all your gardening needs.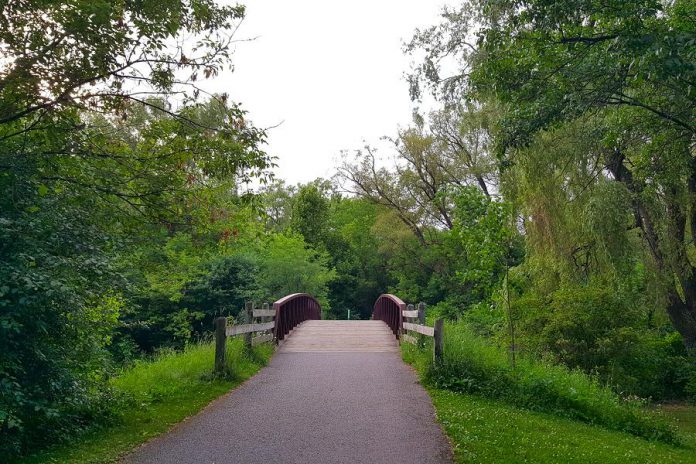 The GreenUP Ecology Park is not just for those with green thumbs. If gardening is not your thing, perhaps a stroll or run along our trails is more your speed. The park connects to the 24,000-kilometre Trans-Canada Trail system.
If you are looking to relax and read a book, the gazebo near the pond might just be your destination. Maybe you need a place to let the little ones burn off some energy, or to spend some quality time with their grandparents?
Our children's play area contains a willow tunnel, cedar maze, and the famous play log. Bring a picnic basket, enjoy a meal under the shade of a tree, or just "Zen" out while listening to the leaves blow in the wind.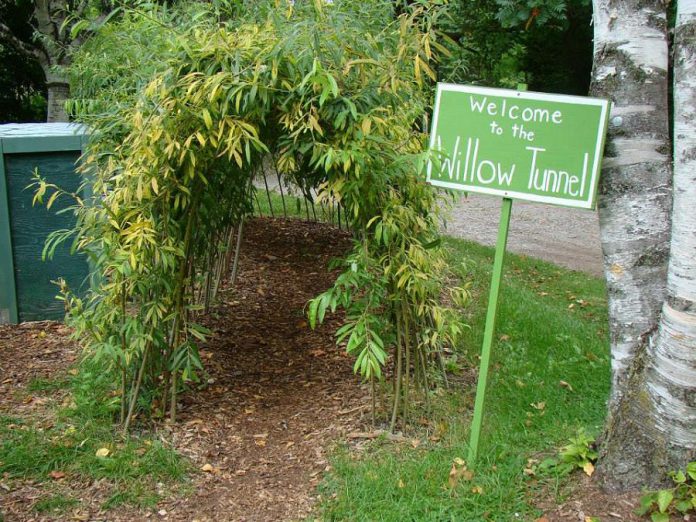 GreenUP Ecology Park is a four-season destination worthy of a place on your 2018 summer bucket list. The park is open to the public 365 days a year. Market hours are Thursdays 10 a.m. to 6 p.m. and Friday through Sunday from 10 a.m. to 4 p.m.
For more information about Ecology Park, the Garden Market, workshops, and more, visit www.greenup.on.ca/ecology-park/.
Walk, bike, bus or drive on down (parking available in Beavermead parking lot) and check out what 25 years of environmental stewardship and community involvement looks like. I promise, you won't be disappointed.