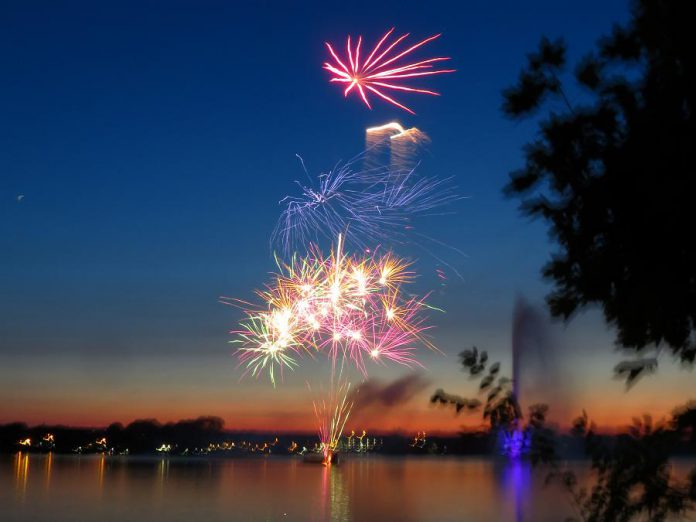 Photographing fireworks can be tricky, but a couple of local photographers managed to captured the splendour of the 2018 Canada Day fireworks display over Little Lake in Peterborough on Sunday, July 1st.
Jason of Tauruscope Photography (@lynxtalon on Instagram) and Kirk Doughty shared their spectacular photos with kawarthaNOW.com.
The fireworks took place after Nunuvat folk rockers The Jerry Cans performed at Peterborough Musicfest at Del Crary Park, the second concert of the free summer concert series.