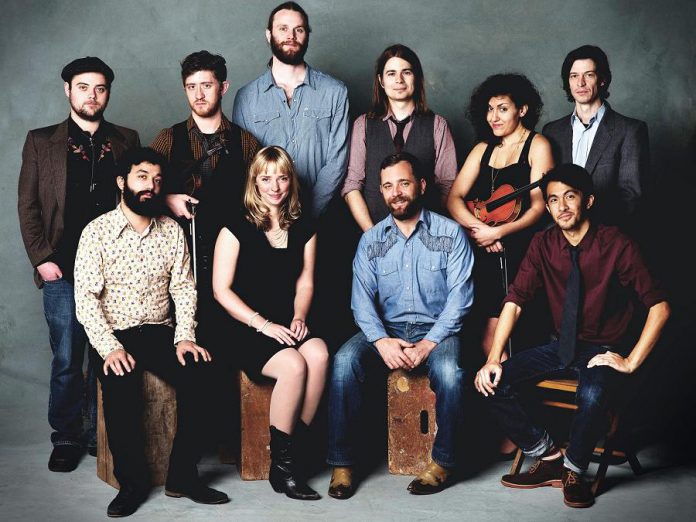 ---
Welcome 2018 Summer Staff
The Kawartha Chamber and Buckhorn & District Tourist Association have welcomed three summer students:
Rachel Rutherford, Tourism & Marketing Assistant lakefieldsummer@kawarthachamber.ca
Rachel is from Keene and has grown up in and experienced the best of the Kawarthas all her life.
In the fall, she will be heading back to Trent University for her last year in the Media Studies Program. In her spare time, she enjoys exploring the Kawarthas, especially while walking her dogs through the many picturesque trails the Kawarthas have to offer.
Rachel is very excited to be working with the Kawartha Chamber as the Marketing & Tourism Assistant in Lakefield this summer, where she will be able to gain valuable experience through connecting with member businesses and the community.
Tess Wilson, Special Events and Tourism Assistant
Tess has been fortunate to grow up on a farm near Douro and has enjoyed learning about the town of Lakefield and the surrounding area through various volunteer positions.
She is currently going into her second year at Trent University in the Forensic Science Department and is hoping that her degree will lead her into the medical profession. In her free time, Tess enjoys dog training, white water paddling and exploring her local community.
Tess looks forward to representing the Kawartha Chamber at many events and collaborating with Ginny at the BDTA on weekends.
Ginny Sadlier, Tourism Outreach Assistant, Buckhorn
Ginny has enjoyed growing up in Selwyn which has allowed her the opportunity to get to know Lakefield, Buckhorn, and the surrounding area very well.
She is a recent graduate of Trent University, where she completed a BA in History and English Literature. In the fall, she is returning to Trent to pursue her Master's degree in eighteenth century British and colonial history. From there, she is hoping to continue to follow a career as a university professor. Besides history and literature, Ginny enjoys running with her dog through the many beautiful trails around her home, kayaking, and learning more about the beautiful Kawartha Lakes.
Ginny is very excited to be representing the area to tourists at the Buckhorn Welcome Centre, and to be a part of the Kawartha Chamber team.
Chamber Seeking Sponsor Of New Award Category: Service Sector Excellence
The Kawartha Chamber is seeking a sponsor for its newest Awards of Excellence category: Service Sector Excellence.
This award honours a business that excels in the service sector, including but not limited to the trades, health and wellness, and professional services. This may be demonstrated by a willingness to go beyond the normal call of duty, maintaining an effective pre- and post-service relationship, possessing exemplary environmental practices, providing the client with value for money, expanding market share, and exhibiting a high level of expertise. (Tourism/hospitality providers, retailers, and not-for-profits should be nominated in their respective categories.)
Contact Sherry at generalmanager@kawarthachamber.ca or call 705-652-6963 to inquire about this amazing opportunity.
The Chamber Thanks Accommodation Tour Members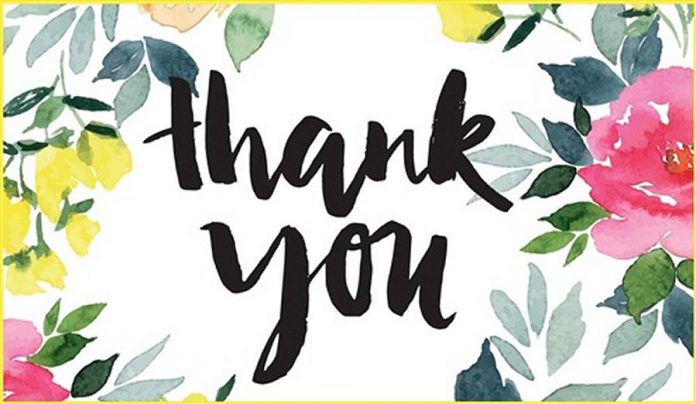 The Chamber's annual Summer Accommodation and Business Tour has had another successful year in 2018. The Chamber thanks all of the accommodations and businesses that welcomed its summer staff over the five days of tours.
Thanks to those members, summer staff at the Kawartha Chamber and the Buckhorn Welcome Centre are knowledgeable and confident in their ability to recommend businesses to visitors throughout the summer.
Check out the Chamber's Twitter account @KawarthaChamber for pictures from the tour.
Did You Know?
The Kawartha Chamber is part of the Ontario Chamber Network and the Canadian Chamber of Commerce. This means the Chamber provides a voice for its member businesses at municipal, provincial, and federal levels of government to advocate on their behalf.
The Chamber welcomes input and concerns from its members so that it can better serve them as an advocate for business in the Kawarthas.
Tourism Industry Awards Nominations Extended To July 13th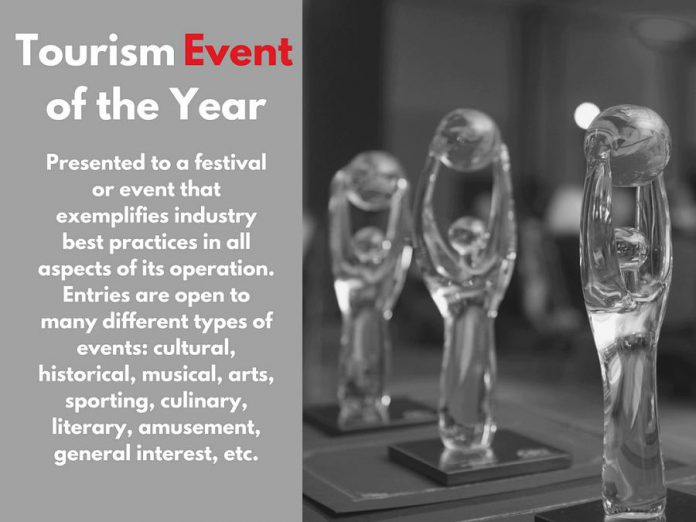 The Tourism Industry Association of Ontario has extended its award nominations until Friday, July 13th. The following awards are up for nomination:
The Tourism Industry Awards of Excellence (TIAO)
Culinary Tourism Awards of Excellence (Culinary Tourism Alliance)
Ontario's Choice Awards (Attractions Ontario)
Tourism Marketing & Travel Media Awards of Excellence (Destination Ontario)
For more information on each organization's awards, and to nominate a business, visit www.tiaontario.ca/cpages/2018ontariotourismawards.
County of Peterborough Vacant Unit Rebate Public Consultation Meeting – September 13th
The County of Peterborough is hosting a public meeting to gather input on the elimination of the Vacant Unit Rebate program.
The meeting will be held Thursday, September 13th at 6 p.m. in the County Court House Council Chambers (470 Water St., Peterborough).
Those applying to be heard should contact Trena DeBruijn at 705-743-0380 (ext. 2200) by 1 p.m. on Monday, September 10th.
In addition, a Stakeholder and Public Input Survey is available on the Township website and is open until Wednesday, August 15th.
Lakefield Jazz, Art & Craft Festival is this Saturday, July 7th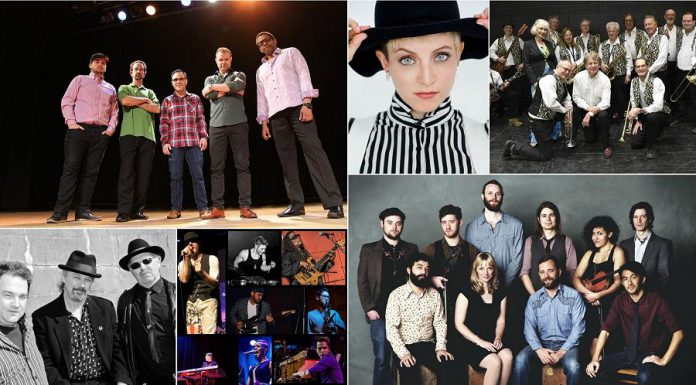 The Lakefield Jazz, Art & Craft Festival and Selwyn Township invite you, your friends and family to come to a breezy day of outdoor summer living beside Lakefield's scenic Otonabee River.
Enjoy a wide variety of hazz music, colourful works for sale by artisans and crafters, local food vendors, Black's Distillery, and Publican House Brewery.
Arts and crafts exhibits open at 10 a.m., and musicians begin performing at 11 a.m. until 10 p.m. Here's the line-up:
11:30 a.m. – Ron Marenger Big Band
1:00 p.m. – Barbra Lica
3:00 p.m. – Mark Kelso & The Jazz Exiles
4:50 p.m. – The Double Cuts
6:40 p.m. – Alan Black & The Steady Band
8:30 p.m. – Coldjack
Selwyn Township Announces Local Food Co-Operative Advertising Campaign
Member business Strexer-Harrop and Associates will be leading a three-month co-operative advertising and social media campaign with a focus on local food for the Township of Selwyn.
Local food retailers and producers can sign up to be a part of the campaign which will promote said businesses through social media, print and electronic communications, and on the Township website using the tagline "Our Small Towns = Big Selection". The Township is subsidizing the sign-up costs to make the campaign more accessible to businesses.
Read more. To participate in the campaign, contact Adrienne Harrop at 705-768-6770 by Friday, July 6th.
Lakefield Literary Festival Featured As A Top Arts & Cultural Festival In North America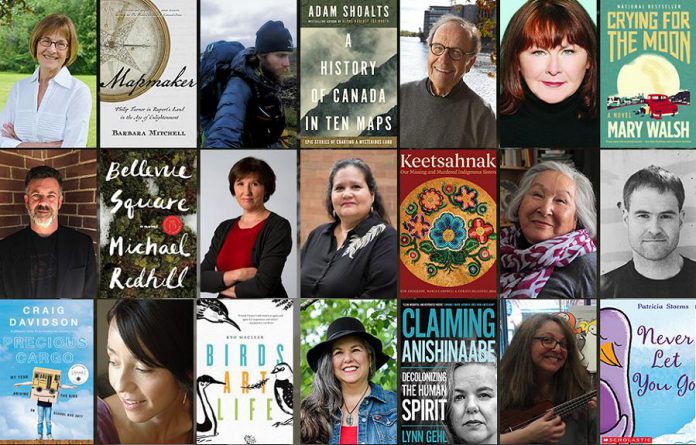 The Lakefield Literary Festival is less than two weeks away, running from July 13th to 15th. There will be a host of amazing authors coming to showcase their publications, as well as great talks on the craft of writing.
This month, the festival was featured in a FlightNetwork article of the 40 best Arts & Culture Festivals in North America. Read the article and find out more about the festival at lakefieldliteraryfestival.com.
Selwyn Township Bike Share Program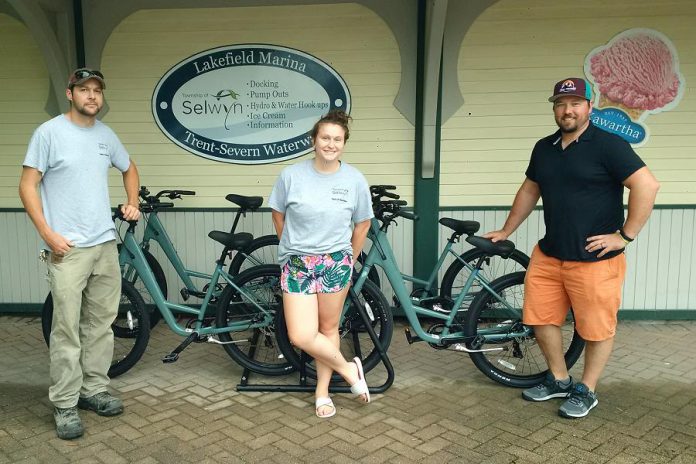 Selwyn Township is now offering residents and visitors, 16 years of age and older, the opportunity to rent bicycles as part of its Bike Share Program.
Rentals, including a helmet and bike, are available for rent at the Lakefield Marina. Rental fees are $10 for a full day (based on the hours of operation at the marina on the day of rental) or $5 for four hours or less.
Bikes must be returned within 15 minutes of the marina's closing time. Find out more.
Community Futures Moving To New Location
Community Futures Peterborough is moving to the VentureNorth building at the corner of George and King Street in downtown Peterborough. They join Peterborough and the Kawarthas Economic Development and the Peterborough Innovation Cluster at that location.
"This move allows us to be in a shared space with some of our key partners and to further strengthen those relationships all while reaching a new client base," says Executive Drector Gail Moorhouse.
Community Futures plans to move to their new space by September 2018.
North Kawartha To Record Council Meetings
The Township of North Kawartha has announced the end of the pilot project relating to the audio and video recording of Council meetings.
Due to its success, they will continue recording the meetings conditional upon any technical difficulties that may be encountered.
Public meetings held in the Council Chambers are audio and video recorded and made available on the Township's Youtube channel. Meeting minutes remain the official and permanent record of all meetings.
Community Care Starry Night Dance – July 28th
Community Care Peterborough is hosting a Starry Night Dance fundraiser on Saturday, July 28th.
The dance will be held at the Quarry Golf & Country Club at 447 Tara Road in Ennismore, and will run from 8 p.m. to midnight. Attendees will enjoy dancing to live music by True Confessions, featuring blues and light rock from the '60s up to today.
Tickets are being sold for $20 in advance at the Chemung and Lakefield Community Care offices. Tickets can also be purchased at the door for $25.
Read more about the Starry Night Dance.
Chamber Members are Hiring
If your business or organization has a job opportunity you would like to advertise, you can add them to the Chamber's website through your Member Information Centre account (or submit the description to info@kawarthachamber.ca) and the Chamber will share them in its next Newsflash.
Disc Golf And Pickle Ball In Selwyn
Two new recreational activities are now available to residents and visitors to Selwyn.
The Ennismore Optimist Club has spearheaded the addition of a nine-hole disc golf course in Ennismore Waterfront Park. Discs are available to borrow free from the Ennismore Library.
In addition, the club has partnered with Selwyn Township and Kingdon Timber Mart to renovate the tennis courts at Douglas Sports Park in Lakefield to be used for pickle ball as well.
Upcoming Events
Buckhorn Farmers' & Craft Market – Every Tuesday
Lakefield Farmers' Market – Every Thursday
Farmer's Market at Craftworks at the Barn – Every Saturday
Estate Jewellery & Coins Purchasing Event – July 5th
Lakefield Jazz, Art, and Craft Festival on the River – July 7th
Free Community BBQ and Odds & Sods Sale – July 7th
Tickets for Ennismore Homestead Theatre go on sale – July 7th
Church-Key Brewing Summer Concert Series – July 7th
Discovery Days at Beavermead Campground – July 7th
For more information about the businesses and events listed above, please visit the Kawartha Chamber of Commerce & Tourism website at kawarthachamber.ca.
All photos supplied by Kawartha Chamber of Commerce except where noted.