Globus Theatre invites you to spend a summer weekend in beautiful Nova Scotia in director Sarah Quick's production of Norm Foster's Lunenburg. Running until July 21st at the Lakeview Arts Barn in Bobcaygeon, Lunenburg is a story about grief, secrets, acceptance, and a ton of flirtation played out by a trio of Globus Theatre favourites.
Running until July 21st at the Lakeview Arts Barn in Bobcaygeon, Lunenburg is a story about grief, secrets, acceptance, and a ton of flirtation played out by a trio of Globus Theatre favourites.
What is summer without a play by Norm Foster? There's a reason he is Canada's most produced playwright: his plays are well written, intelligent, funny, and filled with heart.
Lunenburg is one of his newest plays, and made its debut in 2017 at the Norm Foster Festival in St. Catherines. Like many of his shows, Lunenburg continues the Foster tradition of taking stories that are recognizable as our own, but turning them on their head to expose a different angle of the familiar.
When Iris Oulette's (Anna Silvija Broks) husband Robert is killed in a plane crash, her lawyer reveals to her that among the assets she has inherited is a house in Lunenburg, Nova Scotia that she never knew existed.
Four weeks after his death, Iris and her best friend Natalie (Sarah Quick) travel from Maine to Nova Scotia to investigate, where Iris quickly discovers the truth about a man she possibly never knew at all.
Upon arriving, they meet the next-door neighbor Charlie (James Barrett) who has more answers about Robert that he seems to want to let on, although his true motive for coming over seems to be to meet Natalie. As Natalie and Charlie flirt and paint the town red, Iris discovers a diary of a woman named Jennifer Cleveland, which will prove to answer all the secrets that lie in the little house in Lunenburg — but they may not be the answers Iris wants to learn.
In most ways, Lunenburg is classic Norm Foster. It has a sense of depth, a lot of humour, and it takes a somewhat familiar plot that Foster masterfully plays with to create something completely different. However, at times I became confused as to just what Foster wants the focus of the show to be. At times I wanted more of one plot, and perhaps a little less of the other. Sometimes it seemed the drama and the mystery gets lost in the comedy and romance.
However, this never stopped me from enjoying the show and watching the fantastic performances, and the Globus audience was completely taken in — making it obvious that Lunenburg is effective summer theatre.
At the centre of the show is Anna Silvija Broks as the newly widowed Iris. One of my favourite perennial performers at Globus, Anna tackles the role of Iris as a woman with a lot of emotional maturity. She is able to convey grief and shock without hysterics.
Also, without giving away too much plot, Iris' role in the bigger story is an interesting one, and Foster puts an intriguing spin on what is often used as a stock character. It's a strong and different sort of role for a lovely and talented actress.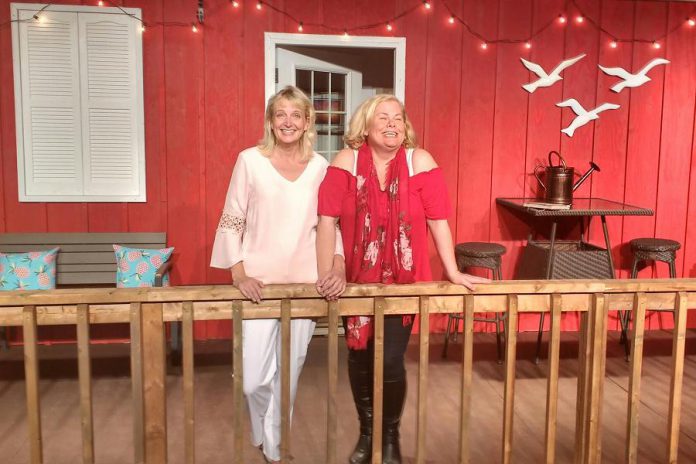 I really wanted much more of Iris's story, and I often felt the mystery of Robert's secret life was overshadowed by the romantic escapades of the supporting cast. Although Iris seems to find her own answers through the diary of Jennifer Cleveland, and despite the show's most potent encounter in the second act, I never felt satisfied that all the questions were answered. There is just so much more story to tell.
But while the audience may not get enough of Iris, we do get plenty of the lively comical banter between Globus' James Barrett and Sarah Quick as Charlie and Natalie. James plays a charming and bold East Coaster with an eye for the ladies. Sarah plays a turned-on divorcee who hasn't gotten any in a long while. Together they create a lot of good-hearted sexual tension as they flirt through the show, and an unlikely whirlwind romance flourishes.
But it's not just all about sex. Some deeper storylines penetrate the plot, such as the problems in their relationships with their children, Natalie's personal insecurities, and Charlie's true feelings over what life was like in the house next door. James and Sarah have an obvious strong chemistry with one another, and it is a true delight to see them together making magic together.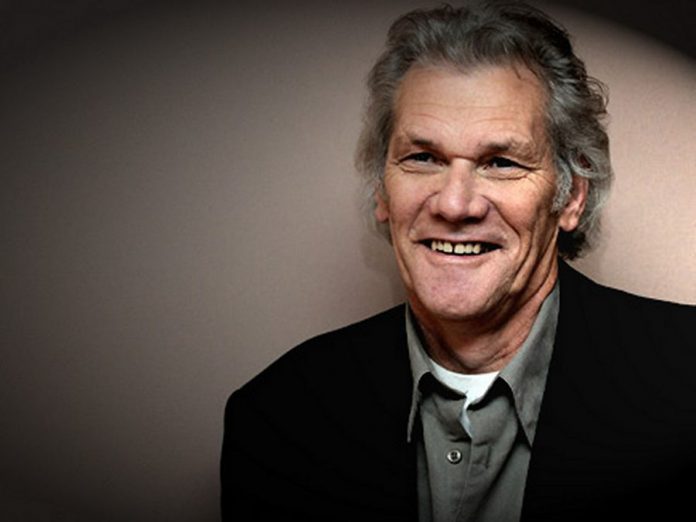 Lunenburg has a lot of different emotions running through it, and while a less-experienced company may be in danger of taking this show to far over the top, James, Sarah, and Anna manage to keep the characters at a reasonable emotional tone. Although it is primarily a show about secrets, it becomes one of friendship, acceptance, and love.
As always, the company at Globus Theatre continues to deliver quality theatre at a beautiful unique location. A visit to Globus is a near guarantee that you will see something worth watching and memorable. In that, Lunenburg delivers. It's another reason to spend a beautiful evening at the Lakeview Arts Barn in Bobcaygeon.
Lunenburg runs from Tuesday, July 17th until Saturday, July 21st at the Lakeview Arts Barn. Shows start at 8 p.m., with a 2 p.m. matinee on Thursday, July 19th. A three-course table d'hôte menu is available at 6 p.m. prior to every evening performance. Tickets are $34.50 for the show only, or $71 if you want the dinner and the show. For tickets, visit the box office at Lakeview Arts Barn or call 1-800-304-7897 or 705-738-2037.