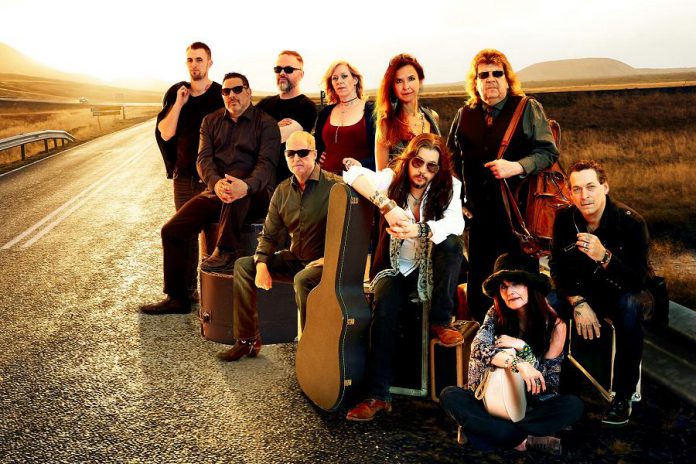 Ask any musical artist who has dived into the crowded tribute band pool what his or her number one initial consideration was, and the answer is clear: make sure the artist to be paid homage has a full slate of hit songs to cover
With album sales in excess of 75 million and a long string of hit singles, Bob Seger clearly provides more than enough ammunition for a tribute band's arsenal.
So it was in 2015 that Against The Wind came together for the express purpose of bringing the Detroit-born rock singer's music to the masses. On Saturday, August 11th at Del Crary Park, Peterborough Musicfest brings the Toronto-based Seger tribute band to the Fred Anderson Stage.
Admission is free to the 8 p.m. show.
Fronted by Kevin Reid, who debuted as new lead vocalist at a concert at the Market Hall in Peterborough this past April, the 10-piece band powerfully delivers a more-than-generous helping of Seger's music drawn from an extensive catalogue, most of it recorded and toured with his Silver Bullet Band.
There are early gems such as "Beautiful Loser" and "Katmandu" to mid-to-late 1970s hits such as "Turn The Page", "Night Moves", "Mainstreet", "Still The Same", and "We've Got Tonigh"t to 1980s-era standards such as "Fire Lake", "You'll Accompany Me", "Roll Me Away", and "Against The Wind" — the latter having earned Seger two Grammy Awards.
VIDEO: Against The Wind at the Market Hall in Peterborough

Where would actor Tom Cruise be today if he hadn't danced in his underwear to Seger's "Old Time Rock and Roll" in the 1983 film Risky Business?
"There are so many songs that Bob Seger has written that are the soundtrack to our lives," says Against The Wind music director John Jamieson in a March 2017 interview with Kelly Kenny of www.muskokaregion.com.
"I remember where I was when I first heard Night Moves or Turn The Page," Jamieson adds. "Bob Seger is feel-good music. There isn't much you can't tap your toe to. At the end of the day, they are all good stories and all relative to life. They speak to the blue collar lifestyle."
Seger is a prolific songwriter. Inducted into the Songwriters Hall of Fame in 2012, he also co-wrote The Eagles' 1979 hit "Heartache Tonight".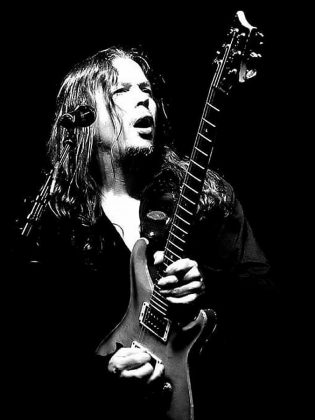 Mimicking Seger's trademark raspy vocals, Reid brings back countless memories for fans old enough remember Seger's dominance of the rock music landscape. During his premiere performance at the Market Hall, "Seger fans were on their feet throughout the show screaming, whistling, joining him in song and dancing in the aisles," according to the Against The Wind website.
At age 73, Seger himself is still very much an active artist. Just last November, he released I Knew You When, his 18th studio album — it's dedicated to his friend and founding member of The Eagles, the late Glenn Frey — and he continues to tour extensively, backed by a reformed Silver Bullet Band.
"I thought I'd be done by 30," said Seger in a January 2018 interview with Andy Greene of www.rollingstone.com,
"My original plan was to do it for five years between the ages of 25 and 30 and then buy a motorcycle and drive across Europe and then get a real job. It didn't work out that way. The more you do it, I guess the more you love it."
Against The Wind, for one, is extremely grateful that Seger never obtained that "real job".
Peterborough Musicfest is presenting 18 free-admission concerts featuring a total of 20 acts during its 32nd season — each staged on Wednesday and Saturday nights at Del Crary Park.
Overseen by general manager Tracey Randall and staff, a board of directors, and numerous volunteers, Peterborough Musicfest's stated mission is to "provide diverse, affordable live music to enrich cultural and economic prosperity in our community."
For more information on this concert or the entire 2018 season, visit www.ptbomusicfest.ca or phone the Peterborough Musicfest office at 705-755-1111.