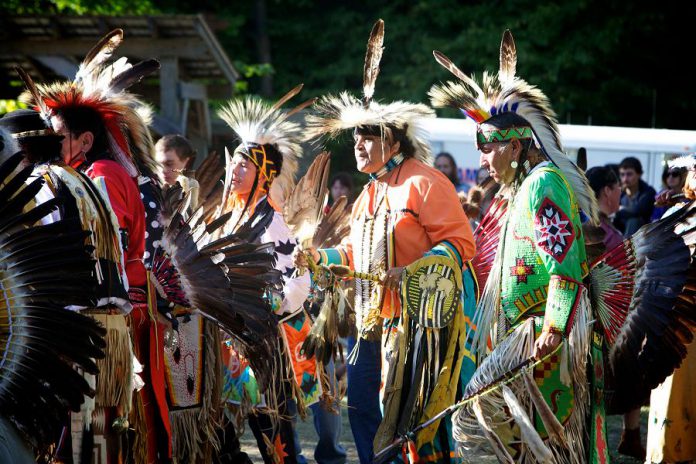 ---
Welcome To The Chamber's New Engagement Coordinator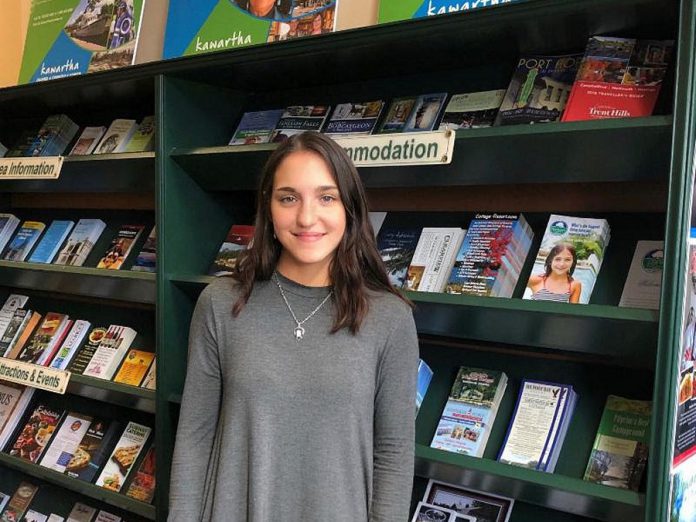 The Kawartha Chamber of Commerce and Tourism would like to welcome Samantha Carmichael to the team as the Chamber's acting Engagement Coordinator.
Sam grew up in Peterborough and on Stoney Lake. In 2016, Sam obtained her Bachelor of Arts degree from McGill University in Canadian Studies and Political Science. Sam is interested in community engagement and Canadian culture. In her spare time, Sam enjoys photography, spending time at her cottage,and exploring all that the Kawarthas has to offer.
You can reach Sam at 705-652-6963 or by emailing info@kawarthachamber.ca.
Register now for Bridgenorth Hop on September 19th
Join the Chamber on Wednesday, September 19th from 5 to 7 p.m. for the September Business After Hours "Bridgenorth Hop".
The event beings promptly at 5 p.m. at TCB Office Furniture and Supplies, and small groups will travel to visit Chamber members in the community of Bridgenorth including Bridgenorth Deli, and Style Boutique.
Enjoy an evening of networking, touring member businesses, and meeting fellow Chamber members.
The Chamber thanks its networking event sponsor, Blue Diamond Window Cleaning.
Welcome New Member – Whelan's Flooring Centre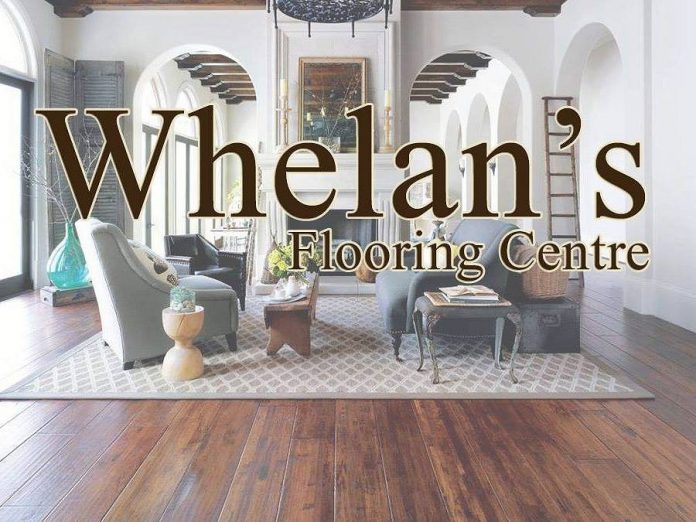 Whelan's Flooring Centre
2512 Chemong Road, Selwyn, 705-292-9565, whelansflooring.com
A family-owned and run business, Whelan's Flooring Centre has the largest warehouse in the area and a vast selection of floor coverings. Our experienced sales and installation team are dedicated to providing answers and suggestions so that you get exactly what you want. We take pride in what we do and it shows in our personalized approach to your flooring needs.
Municipal All-Candidate Meetings
The Kawartha Chamber is proud to be a partner on the following municipal All Candidates Meetings.
Municipality of Trent Lakes All-Candidates Meeting
Thursday, September 13th at Buckhorn Community Centre (782 Lakehurst Rd., Buckhorn)
The program begins at 7 p.m. Hosted by the Buckhorn Ratepayers Association and the Kawartha Chamber.
Township of Selwyn All-Candidates Meeting
Wednesday, October 10th at Bridgenorth Community Hall (836 Charles St., Bridgenorth)
The program begins at 7 p.m. Hosted by the Bridgenorth Business Association, Lakefield Herald, and the Kawartha Chamber.
Township of Douro-Dummer All-Candidates Meeting
Thursday, October 11th at Douro-Dummer Community Centre (2893 Hwy. 28, Douro-Dummer)
The program begins at 7 p.m. Hosted by Dummer News and the Kawartha Chamber.
Submit Your Questions
If you would like to submit a question for any of the meetings listed above, please email your question to info@kawarthachamber.ca. Please include the subject line "All Candidates Question: [Insert Township Name Here]", and specify if the question is for a specific candidate, or directed at all candidates. Here is a list of municipal candidates.
Are You Registered to Vote?
Ontario's municipal and school board elections are coming up on October 22nd. To ensure your voter information is up to date before October, visit www.voterlookup.ca to confirm and update electoral information, add an elector name to your address, and/or change which school you support.
Support the Curve Lake Habitat Build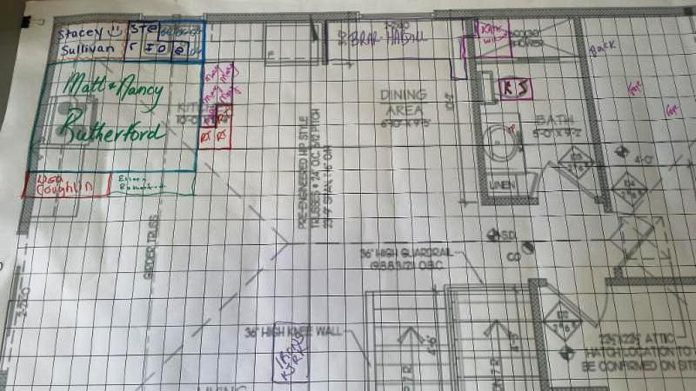 The Kawartha Chamber has formed a Women's Build Team for the Habitat for Humanity build in Curve Lake First Nation.
You can help the Chamber with the fundraising initiative by making a donation through the Chamber's fundraising page.
Each dollar donated will buy a 'square foot' on the house floor plan, where you can write your name or the name of your company. The Chamber's goal is to raise $1,000. A special thank you to Erin McLean of McLean Berry Farm for her recent donation.
Make an online donation. Donations can also be made in person at the Chamber office. If you are interested in joining the Chamber's Women's Build team, email membership@kawarthachamber.ca.
Send Your Accommodation Availability
While summer's over, the Chamber still receives requests for accommodation availability from visitors.
Send your fall and winter availability to info@kawarthachamber.ca, so the Chamber can let visitors know when it receives accommodation inquiries.
The Chamber can also help spread the word through its social media outlets.
Save The Date: B.O.S.S – October 2nd
Save the date! On Wednesday, October 2nd, from 5 to 7 p.m. the Chamber is hosing its B.O.S.S Business Owners Sharing Solutions: Team Building event. The event will be held at Camp Kawartha.
Learn about the importance of establishing trust, setting goals, and honouring the goals of others.
Team building can help with self-esteem, developing communication skills, encouraging risk-taking, provide strategies for solving problems, and encourage cooperation.
Refreshments will be provided.
Earn A Free Chamber Membership
Reminder that the Chamber is giving away FREE memberships.
Pay your membership within 30 days of the invoice date and you will be entered in a draw to win next year's membership for free! The draw will take place at the Chamber's Annual General Meeting in February 2019.
If you know a business or organization that is not a Chamber member, encourage them to join! Tell them to mention your name when they sign up, and when they have signed up and paid, you will earn 10 per cent off your membership next year. For each new member you refer, you will receive 10 per cent off — and there is no limit! Refer 10 new members and you have earned a free Basic Membership.
Email membership@kawarthachamber.ca to learn more.
The Impact Of Bill 148 – Take The Survey
A reminder that the Tourism Industry Association of Ontario is looking for feedback from Ontario businesses on Bill 148. The survey closes this week on September 14th.
The 10-question survey is designed to gauge how the amendments to Ontario's employment standards, labour relations and occupational health and safety legislation have impacted businesses since January 1st.
The Amazing Habitat Race – September 15th
This weekend on Saturday, September 15th, Habitat for Humanity Peterborough & Kawartha Region will be hosting its Amazing Habitat Race, a fun-filled event based on the hit TV show The Amazing Race.
The event is raising funds to support the 5th Habitat for Humanity build in Kawartha Lakes.
All funds raised from this event will be used for purchasing construction materials for their semi-detached family homes on Hamilton Street in Lindsay.
Debbie Yale is Celebrating 35 Years at Savage Arms Canada
Savage Arms (Canada) production manager Debbie Yale is celebrating 35 years at the business. Savage Arms (Canada) first welcomed Debbie in 1984, when the business was Lakefield Arms.
In her starting position, she was responsible for making the front of a rifle bolt. After numerous promotions in 1990, 1994 and 2001 for her hard-work and talent, she was promoted to production manager in 2013.
Congratulations, Debbie!
BAC At The Bonfire – September 18th
Peterborough & the Kawarthas Economic Development's Business Advisory Centre is hosting their annual BAC at the Bonfire for local members of the business community on Tuesday, September 18th from 6:30 to 8:30pm at Elmhirst's Resort in Keene.
Gain valuable insight from guest speakers, share stories, and network with like-minded professionals.
Cash bar and snacks will be provided.
Registration is required for this free event. Register at www.eventbrite.ca/e/bac-at-the-bonfire-tickets-48841408969
Curve Lake Pow Wow This Weekend – September 15th and 16th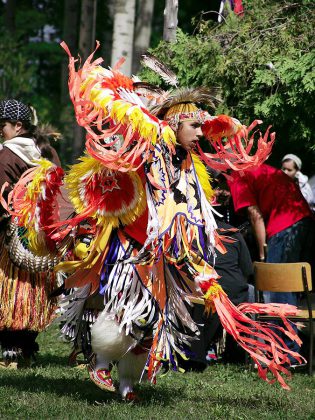 The annual Curve Lake Pow Wow is taking place this weekend on Saturday, September 15th and Sunday, September 16th at Lance Wood Park in Curve Lake.
There will be two days of dancing, contests, and presentations to re-establish old friendships and meet new people. There will be many vendors and performers in attendance, and vendors will be selling traditional crafts, artwork, jewelry, food. and more.
There is a Sunrise Ceremony at 6 a.m. on Saturday and Sunday as well as a Grand Entry at 12 pm on Saturday & Sunday. All neighbors from surrounding communities are welcome to join in most of the festivities.
Admission is $8 (13 to 59 year olds), $5 (6 to 12 year olds), and free for children 5 and under.
Learn more at www.curvelakeculturalcentre.ca/events/annual-pow-wow/
BEL Rotary Bike For Your Hospital – September 15th
The Rotary Club of Bridgenorth-Ennismore-Lakefield's Bike for your Hospital cycling fundraiser is is being held this Saturday, September 15th.
Proceeds from the ride will support Rotary Club initiatives and the PRHC Foundation.
Entry fees include food and drink, and craft beer will be available for purchase at the start/finish line from 11 a.m. onward.
For more details, visit www.bikeforyourhospital.ca.
Selwyn Online Voting 'How-To' Workshops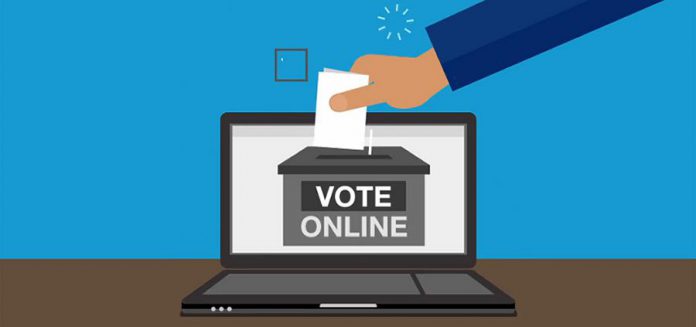 For the first time ever, the Township of Selwyn will be using internet and telephone voting for the upcoming municipal election!
The Township of Selwyn is hosting three 'How-To" workshops in order to help voters learn this new voting technology. At the workshops, you will be able to check if you are registered as well as learn how to vote online.
Workshops will be held at the following times and locations:
Thursday, September 20th at 1 p.m. at Bridgenorth Library, 836 Charles St.
Monday, September 24th at 10 a.m. at Ennismore Library, 551 Ennis Rd.
Wednesday, September 26th at 10 a.m. Lakefield Library, 8 Queen St.
Chamber Members Are Hiring
If your business or organization has a job opportunity you would like to advertise, you can add it to the Chamber's website through your Member Information Centre account (or submit the description to info@kawarthachamber.ca) and the Chamber will share it in its next Newsflash.
Info Session: Understanding The Opioid Crisis – September 26th
An opioid information session is being held at the Selwyn Outreach Centre (2688 Lakefield Rd.) on Wednesday, September 26th beginning at 7 p.m.
Attendees will hear from a panel of experts on the growing issue of opioid abuse in the Peterborough area. Panelists include Dr. Rosana Salvaterra (Peterborough Medical Officer of Health), Dan Farrow (paramedic supervisor and firefighter), and Jim Carson (retired police officer).
Admission is free, and all are welcome. Learn more.
Summit On Aging: Dementia Dialogues – October 25th
The Summit on Aging's Dementia Dialogues: Living Life Fully is taking place on Thursday, October 25th from 8 a.m. to 4:30 p.m. at Trent University, Gzowski College.
The summit features panelists and speakers in the areas of primary care and diagnosis, legal issues, community and lived experiences, including keynote speaker Dr. Peter Lin, Director of Primary Care Initiatives at the Canadian Heart Research Centre and health columnist for CBC Radio, and special guest Karin Wells, CBC Radio documentary maker.
If you are providing care for a person with dementia and would like to attend this event, there will be a free VON Adult Day Program on-site. Call 705-745-9155 (ext 6423) to register in advance.
Parking at event is free. If you are taking public transit, print your ticket and display it to Peterborough Transit for a free ride to and from the summit.
Tickets are $20 for seniors and students and $50 for adults. Learn more and get tickets at www.eventbrite.ca/e/2018-summit-on-aging-tickets-47859200156
Upcoming Events
All-Candidates Meeting: Trent Lakes – September 13th
Cruise Night at Craftworks – Every Thursday until September 13th
Trail Walk with the Lakefield Trail Stewardship Committee – September 15th
Apsley Autumn Studio Tour – September 15th – 16th
2018 Fall Automotive Flea Market and Car Show – September 15th – 16th
Lakefield Farmers' Market – Every Thursday Until October 4th
Farmers' Market at Craftworks at the Barn – Every Sunday until Thanksgiving
For more information about the businesses and events listed above, please visit the Kawartha Chamber of Commerce & Tourism website at kawarthachamber.ca.
All photos supplied by Kawartha Chamber of Commerce except where noted.