The Aviva Community Fund is back for another year and five organizations in the Kawarthas region are vying with almost 500 other organizations for some of the $1 million in funding: Millbrook Christian Assembly, John Howard Society of Kawartha Lakes and Haliburton, Kawartha Conservation, Kawartha Wildlife Centre, and Women's Resources of Kawartha Lakes.
Created by insurance group Aviva Canada, the Aviva Community Fund has awarded $8.5 million to hundreds of charities and community groups across Canada since its inception in 2009.
For its 10th year, the Aviva Community Fund is doing things a bit differently. A total of 50 prizes of $10,000 each will be awarded to organizations with "small ideas" to bring people in their community together, and three prizes of $100,000 will be awarded to organizations with "big ideas" that also bring people in their community together but with a long-lasting impact.
Earlier this month, the Aviva Community Fund also gave away 100 prizes of $1,000 each for organizations to host events celebrating communities coming together.
Voting opened today (September 26) for the ideas in the competition and continues until Thursday, October 4, 2018. Each person who registers at the Aviva Community Fund website receives 10 online votes they can use at any time to vote for their favourite ideas; you can spread them around or use them all to support a single idea.
The 50 ideas in the "Small Ideas" category that receive the highest number of votes will each receive a $10,000 prize. The 10 ideas in the "Big Ideas" that receive the highest number of votes will progress to the judging round, where the three ideas with the highest score will each receive a $100,000, with the remaining seven ideas each receiving a consolation prize of $15,000.
With the exception of Women's Resources of Kawartha Lakes, which is seeking $100,000 for its idea, all the organizations in the Kawarthas are competing for the $10,000 prizes.
Here are the five projects in the Kawarthas entered in the 2018 Aviva Community Fund competition, with photos and descriptions of the projects as provided at the Aviva Commmunity Fund website and voting links:
---
Harvest Community Park – Millbrook Christian Assembly (Small Ideas: $10,000)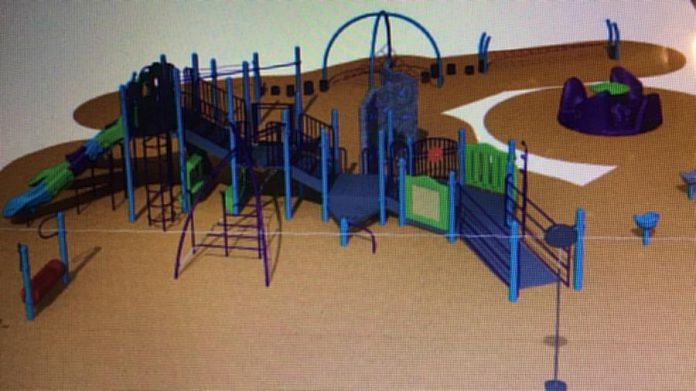 Millbrook has a lack of community playgrounds, especially ones that are accessibility focused. Our village is a growing community (population expected to double within 5 years) due to a new housing development that has started. We eagerly desire to meet the need of providing safe and exciting playground equipment. Being aware of some of the challenges that impact children with disabilities, we have focused on creating a playground that would be accessible and enjoyable for everyone.
We believe Millbrook Christian Assembly is uniquely positioned in the village to be home to such a park. By being located in the west end of the village, this would encourage new families coming into town to connect with the older side of Millbrook – an easy way to make connections.
This vision started with a tree that was naturally uprooted during the last winter storm of 2018. Once down and lying across the lawn, it organically became a playground for 15 or more kids on any given afternoon. Recognizing the tree was not the safest playground, we knew we needed to act swiftly in providing a playground the children would be proud to call their own.
Vote for this idea at www.avivacommunityfund.org/voting/project/view/18-381.
Partners in Education and Crime Prevention – John Howard Society of Kawartha Lakes and Haliburton (Small Ideas: $10,000)
Providing crime prevention services for over 30 years, the John Howard Society of Kawartha Lakes and Haliburton is a non-profit, multi service organization with offices located in Lindsay and Minden. Through prevention, education, and interventions JHSCKLH works with at-risk youth and adults through a variety of programs and services. The John Howard Society believes that crime can be reduced and prevented through social and educational programs, and the active involvement of an informed community; we operate under a mandate of "Effective, just, and humane responses to crime and its causes."
Working in partnership with our local police force, the John Howard Society intends to provide education on crime prevention to members of our community. Our Agency believes that addressing crime and its causes should be a community-driven process, and so we will actively involve our community in various ways.
In 2017, the Kawartha Lakes Police Services documented 819 reports of violent crimes and 1,054 reports of property crimes. Through community engagement, we will speak to the concerns and impact of crime in our towns, and brainstorm ways in which to address it. The Agency will address the stigma that is present when an individual is convicted of a crime, and the ways in which the community can support reintegration to reduce recidivism rates and social isolation.
By educating our community and bringing the result of crime and its causes to the forefront of people's minds, our Agency and local partners will aid in crime prevention, stigma, and recidivism rates through the power of an informed community.
Funding will be used to:
Bring our community together in various public forums to discuss crime rates, prevention, and stigma within our catchment area;
Create programming that addresses these issues, and highlights areas that are pertinent to our community, such as how the emergence of youth crime is impacting our town;
Work in conjunction with our local police force to identify gaps in services that pertain to crime and it's prevention;
Create change within our community (and with our community's assistance) by working together to facilitate positive change;
Work with local community partners in identifying issues that impact crime and it's causes, and encourage positive change through the creation of pertinent programming that addresses these needs.
For example, our Agency has recently addressed the issue of homelessness in our community through the creation of a Transitional Housing program. Using the same reasoning, we aim to create programming that both addresses crime and it's causes, while working with our community to create positive change by addressing stigma and crime prevention techniques with the power of an active, involved community.
The John Howard Society believes in education and involvement as a means to address community-wide issues. By focussing on crime and it's causes, and how we can prevent further victimization, we will use this funding to create positive, community-wide change through the development and implementation of programming, education, and partnerships.
Vote for this idea at www.avivacommunityfund.org/voting/project/view/18-253.
Ken Reid Community Christmas – Kawartha Conservation (Small Ideas: $10,000)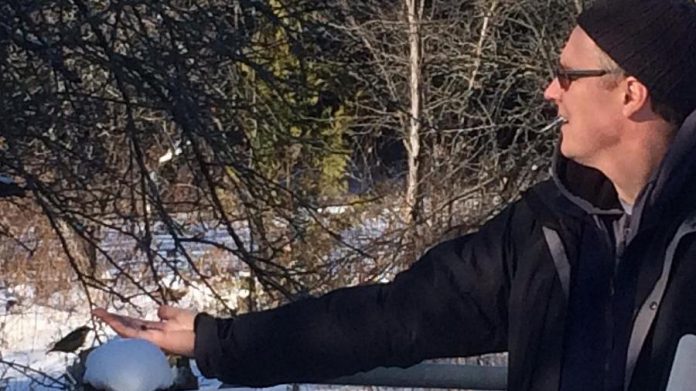 Our idea is to bring people together from different backgrounds, ages and economic circumstances to enjoy a day of family, friends and companionship at a time of year that can be extremely difficult for some people, while at the same time celebrating and embracing nature – a scientifically proven outlet that has positive health effects by simply viewing or being active in natural settings.
For many people in our community, the holidays can be a difficult time. Whether someone is alone, or has financial challenges, has recently lost a family member, or even if family is away and can't be home for the holidays.
In Lindsay, one in ten residents lives in poverty adding to the stress people can experience during the holiday season.
We want to create a free, inclusive community event that brings people together regardless of backgrounds or circumstance. A day where people can be free of their stresses, where children can play, enjoy horse drawn sleigh rides, create and keep crafts, enjoy trails, roast marshmallows, listen to carollers. An event where parents and grandparents can enjoy companionship and comradery in an outdoor setting with the sounds, sights and smells of the holidays.
We want to create happiness for individuals and families who may not enjoy much during this difficult time of year.
Kawartha Conservation is a watershed-based, non-profit organization that balances environmental capacity and human need, while managing natural resource features that are essential for sustaining water quality and quantity, through watershed planning, stewardship, environmental monitoring and research, and management of conservation and natural areas.
Through our Stewardship, Education and Conservation Areas departments we provide natural spaces and programs to support youth, adults, seniors and families.
Rates of depression and other stress-related chronic diseases continue to climb, adding to our increasing health care costs. There is urgency everywhere to find ways to cut costs and stem the tide. The facts are:
Total annual health care spending in Canada is now over $200 billion (CIHI, 2012); in Ontario, health care spending consumes over 40 percent of the provincial budget. Finding ways to contain health care spending is a priority.
Depression is the leading cause of disability worldwide (WHO, 2012) and a leading contributor to the economic burden of disease.
Chronic stress is pervasive, and related to depression and the development of chronic disease.
Research findings suggest that natural settings such as parks, wilderness areas, urban green spaces and gardens may be just what the doctor ordered to improve both physical and mental health and reduce the load on our health care system.
There is a growing collection of evidence suggesting that exposure to natural settings has direct positive effects, independent of physical activity, on reducing stress levels and enhancing mental well-being. The capacity of the natural environment to improve the physical and mental health of the population and reduce health care expenditures is attracting the interest of health practitioners and policy-makers everywhere. Such a prescription for health also empowers citizens to take greater control of their own health and well-being, most often with few costs attached.
The research literature on the relationship of nature to physical and mental health is extensive and growing.
The idea that nature and healing are linked is an ancient one, as reflected by expressions such as "Communing with nature is good for the soul." An emphasis on the spiritual and emotional strength available through a close relationship with nature is still embraced by First Nations and aboriginal communities, and retains an intuitive appeal with deep resonance across time and cultures.
Vote for this idea at www.avivacommunityfund.org/voting/project/view/18-513.
Kawartha Wildlife Coexistence Initiative – Kawartha Wildlife Centre (Small Ideas: $10,000)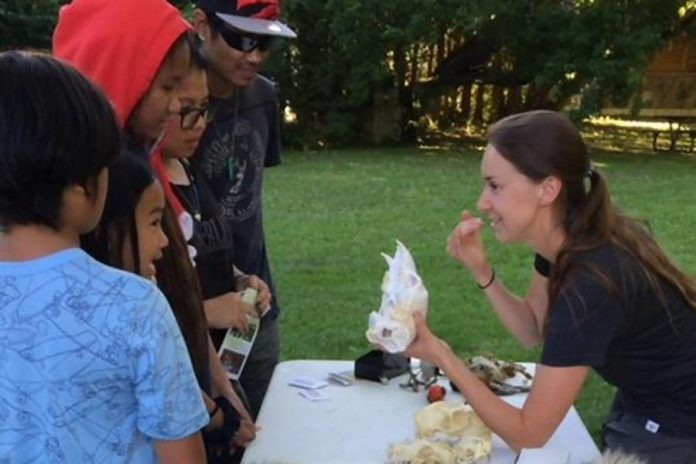 Kawartha Wildlife Centre (KWC) is dedicated to the rescue, rehabilitation and release of injured or orphaned native wildlife species. KWC was founded in 2017 with a mission to establish a full-service rehabilitation and treatment centre, as well as to educate the public on coexistence with wildlife.
Kawartha Wildlife Centre is developing an immersive campaign called the Kawartha Wildlife Coexistence Initiative (KWCI) to educate the public in the City of Kawartha Lakes, Peterborough and Peterborough County on the benefits of wildlife coexistence. KWCI is built on the premise that wildlife not only has intrinsic value but provides real and tangible benefits in the form of a balanced ecosystem and bringing together the local and regional community of all people.
KWCI focuses on three groups: children, adults, and seniors. We believe that all generations provide value in the protection of wildlife, both in providing opportunities for our newest generation to become involved in wildlife conservation activities, but relying on the active support of our older generations and the wealth of heritage of stories, memories, and experiences that make up the rich connections between wildlife and our local community.
Everyone has a stake in a healthy environment. We need fish in our lakes; animals in our forests, and birds in our skies. The local recreational fishing, forestry, and outdoor tourism industries depend on a healthy balanced ecosystem and everyone from all walks life, regardless of faith, cultural background, and social-economic groups can share in this initiative.
KWCI will involve a multi-effort approach in its educational mandate. We will be:
Expanding our summer educational camps, specifically dedicated to bring a diverse group of children together to explore and experience wildlife conservation through wildlife rehabilitation projects. We want to create the next generation of passionate and dedicated wildlife coexistence agents.
Build an immersive training program for local organizations and businesses that are keen to decrease their impact on local wildlife.
Developing a comprehensive training session for Kawartha Wildlife Centre Volunteers to responsibly and carefully handle injured Ontario wildlife.
Designing a suite of educational programming dedicated to target to classrooms, libraries, and other youth organizations to promote the essential concept of wildlife coexistence.
Empowering our most senior generation by Capturing the heritage, stories, and experiences through art, music, multimedia to personalize the wildlife passion for those who cannot have those experiences at our summer camp and other educational events.
Vote for this idea at www.avivacommunityfund.org/voting/project/view/18-400.
Amy's – Living Without Fear – Women's Resources of Kawartha Lakes (Big Ideas: $100,000)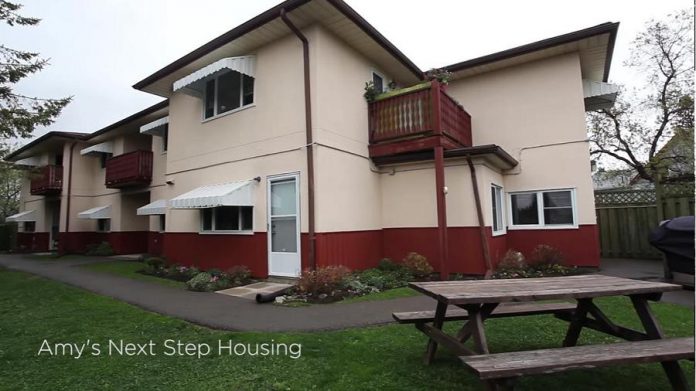 For abused women and their children to have the opportunity to continue lives free of violence, they need to be able to access affordable, safe housing within a reasonable time frame. Without this, women are often forced to return to their abusive partners, resulting in escalated violence and sometimes even death. In the City of Kawartha Lakes (CKL), the wait list for appropriate housing is 3 to 5 years; currently, there are 1,500 people on that list.
To fill this housing need, Women's Resources of Kawartha Lakes purchased Amy's apartments in Fenelon Falls in 1992 with one time government funding. It was named after a resident of Fenelon Falls, Marion Amy White, a lifelong advocate for women's issues. Amy's was renovated in 1993 and since then the program provides short-term, rent geared to income housing. It is open for any women in the CKL and surrounding area experiencing abuse, with or without children, who need a safe, supportive place to live while rebuilding their lives. Amy's receives only a small amount of municipal funding and manages primarily through rent, community donations, grants and bequests.
In 2017 we updated the bathrooms, the only major renovation completed in the 25 years since Amy's was acquired. Now it is time for the 8 kitchens to be renovated, a project that is desperately needed to ensure the accommodations are clean and well-kept for the women who call Amy's home. Every year the kitchens deteriorate a little more with worn out flooring; stained, cracked and even burned counter tops; broken hinges; outdated taps and plumbing; and inadequate lighting. Lack of funding has meant that we have only been able to do 'band-aid' repairs in the kitchens. The quote for these renovations is $110,000 for the 8 units.
VIDEO: Amy's Next Step Housing

With an average occupancy rate of 100%, this year 15 women and 18 children have been housed safely and securely. Since 1993, 392 women and 434 children have lived there and been supported through Amy's programs, eventually moving on in positive ways, becoming productive members of the community. For example, a teen currently living at Amy's with his mom has a job at the local hardware store. One of the women is working for a local golf course and another is attending courses as a mature student to graduate from grade 12, a dream she has had for many years. The women living at Amy's also create a community, in and of themselves, participating in weekly resident meetings, attending functions together, helping each other with meals and childcare as well as light maintenance of the grounds through gardening and simple painting projects. It is a true home in every sense, and for many, the first time they have felt safe in years. See Women's testimonials attached.
Women who leave domestic violence are often thrown into a life of poverty with no immediate source of income or employment skills as they have been isolated from the workforce, forcing them to go on social assistance in order to survive. Living daily with fear and the trauma of being abused, their self-esteem has been eroded for years. They blame themselves and feel they deserve nothing. In order to heal, a safe, warm and welcoming environment is needed. At Amy's, we work hard to ensure that their 'new homes' are safe, clean and in good repair. We help the women to understand that they are worthy of having a nice home and deserve to raise their children in an environment free from terror, fear and violence.
Although Women's Resources Emergency Shelter is there when needed, it is only the beginning of the healing process. Without community programs in place like Amy's Next Stage Housing, many women and their children would return to their abusive partners and not be where they are today in safe recovery.
When you vote for Amy's – Living Without Fear, you are choosing a lasting and permanent "bricks and mortar" project that will save lives and help many women and children in our community for years to come.
Vote for this idea at www.avivacommunityfund.org/voting/project/view/18-180.