If you're planning to skip work on October 17, 2018 to celebrate Canada's first Cannabis Day with a dime bag of legal green — don't bother.
That's not how things are going to roll.
First, there'll be no retail stores until next April 2019, so you have to order online from the Ontario Cannabis Store (OCS), the only legal dealer in Ontario for now. The OCS website — which will be at ocs.ca once it launches — will offer dried and fresh cannabis, cannabis oil, and a selection of cannabis accessories … but no edibles.
And the website's retail services don't launch until Wednesday, October 17th. There are no pre-sales.
So party plans might need to be delayed for as long as it takes to set up an online account, place an order, and wait for your product to ship and deliver.
How do I order legal weed online?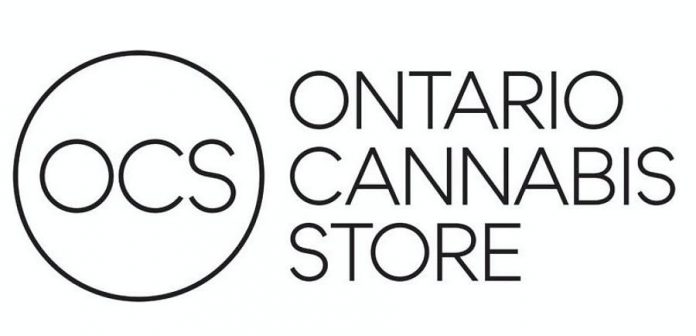 Assuming the OCS website can handle the rush of Ontario residents creating accounts when it launches on October 17th, you'll need to verify you are at least 19 years old when you create your account — the minimum age to legally purchase weed.
The age-verification process will likely involve some initial extra time and effort. And, when your stash finally arrives, you'll need to sign for it and verify your identity.
You will be able to purchase up to 30 grams at one time for personal use. This is about one ounce, or enough for around 30 slim joints. It's also the legal carry limit.
While legalization will bring with it a downer of rules and regulations, at least consumers will have verified details and quality assurance from OCS for the product that they will be vaping, smoking, or dumping in their morning smoothies.
Daffyd Roderick is the Director of Communications for OCS and he says consumers will be able to read a description of the product on the OCS website that includes price, tetrahydrocannabinol (THC) and cannabidiol (CBD) content, plant type and terpenes (flavour and aroma).
Seriously — bud can taste like lemons!
Customers will also be able to browse the OCS cannabis product category using these filtering options.
This is great news for consumers who want to for sure know whether they are going to chill with an indica or get some problems solved with a sativa.
Having access to product with guaranteed amounts of cannabidiol (CBD) is also something to get excited about. While CBD does not get you high, it's the ingredient that the medical community is excited about when it comes to its ability to reduce pain, inflammation and help with anxiety — to name a few of its unique selling features.
Roderick also confirms that Health Canada regulated packaging, including the company name and brand name, will be available at OCS so that consumers will be aware of which one of the 32 licensed producers of marijuana has supplied the product.
Where can I legally smoke legal weed?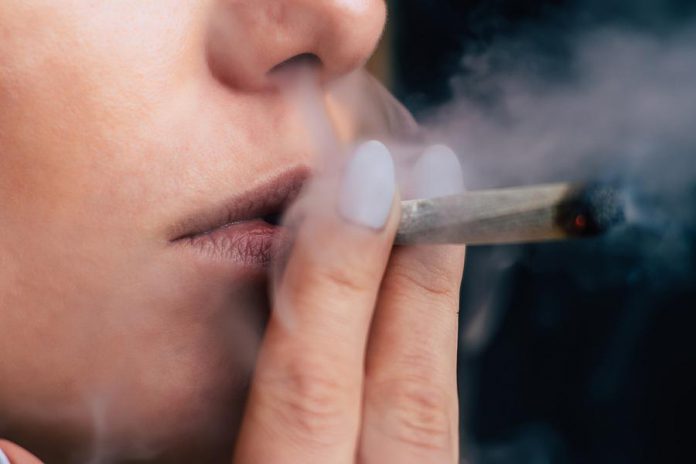 Once you make your purchase and your weed finally arrives, you can smoke and vape your legal green in the same places where you are allowed to smoke tobacco cigarettes.
This is a big change from what the previous Ontario Liberal government proposed: that pot smoking would be restricted to private residences only — something the current Progressive Conservative government also supported only a couple of months ago.
Now, under new legislation just proposed by the Ontario government, you will also be able to smoke legal weed in the same public places where cigarette smoking is allowed.
This means you can light up a joint while you are walking down the sidewalk or in a public park (unless municipal bylaws prohibit smoking). Or if a hotel or a motel provides designated smoking rooms, you can pack your bong in your suitcase.
As before, you can smoke weed inside your home or outside your home on your property, or in your unit or on your balcony if you live in a multi-unit building like an apartment or condo (keep in mind, all of this could depend on your building's rules or your lease agreement).
But you can't smoke weed in enclosed workplaces (including bars and restaurants), enclosed public spaces, outdoor patios, or near places with children (like school grounds or playgrounds). See the Smoke-Free Ontario Act for a complete list of smoking restrictions.
And, unlike cigarettes, you can't spark one up in a vehicle or a boat that's going to be operated. If you're caught enjoying a spliff while in either one, you will face a $1,000 to $5,000 fine if convicted.
But maybe you might not feel the need to go anywhere for a few days. Just grab some chips, your fav kombucha, and get ready to chill — now without the paranoia of having the cops knocking on the door of your hot-boxed home.
What do I need to know as a first-time pot smoker?
With pot being legal as of October 17th — as long as you buy it from OCS — there are going to be some law-loving folks who might be tempted to toke.
But, if you're not a career chronic, or if it's been forever since you "didn't inhale," it's tough to know where to start.
So here's a bit of weed wisdom to make your new recreational pursuit a pleasant one.
First, there are four terms you need to know: indica, sativa, THC, and CBD.
Indica and sativa are plant types, and delta-9-tetrahydrocannabinol (THC) and cannabidiol (CBD) are the chemical components found within cannabis that interact with your body and mind.
What's the difference between indica and sativa?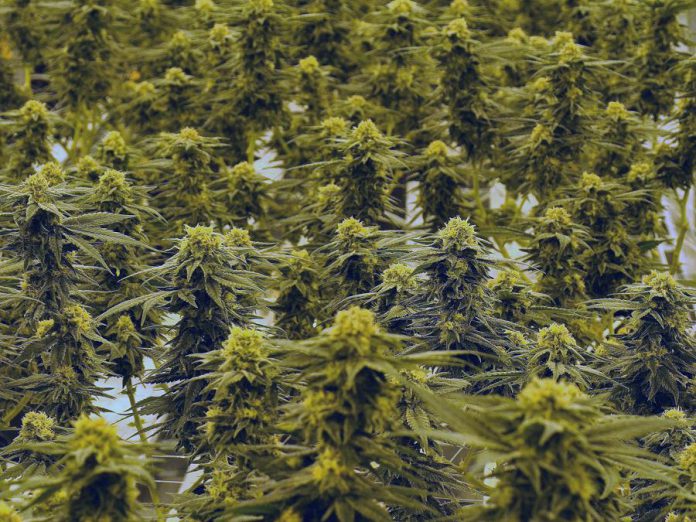 Let's start with indica and sativa — the plant types. They look different and they do different things.
Basically, indica gets you stoned and sativa gets you high.
Indica strains of weed tend to be associated with a full-body feeling of heaviness or relaxation. They might make you feel tired, or you might feel like chilling out with some great music or food. Physical sensations will be heightened, but you're not really going to be excited about it — you'll be more, like — cool, right?
Sativas deliver the cerebral experience that is associated with creativity, problem solving, and having the greatest ideas all the time. So, keep a notebook handy and grab some friends because sativas make you feel more social and chatty. You're less likely to feel sleepy with a sativa and sometimes the experience can be psychedelic.
To make it more complicated, there are also hybrid strains — mixes of indica and sativa that produce both effects in different measures. You'll likely want to try different strains to find the ones that work best for you.
What's the difference between THC and CBD?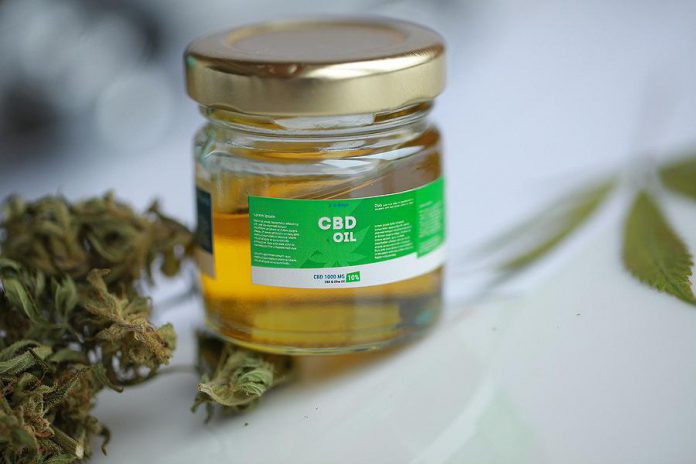 The amount of each sensation is determined by the THC content which, according to Health Canada, it's the most researched cannabinoid. In basic terms, it is responsible for the way your brain and body respond to cannabis, including the high and the feeling of intoxication.
When you buy legal weed it will have the potency listed as a percentage, which is often shown as a percentage of THC by weight (or by volume of an oil).
Back in the 70s and 80s, THC potency was sitting around 3 per cent. These days, it can get as crazy as 30 per cent. So, when you're choosing your weed, think about this like you would think of alcohol content. Start low and go slow. But we'll come back to this.
Quick side note: cannabis that contains very low amounts of THC in its flowers and leaves (less than 0.3 per cent) is classified as hemp. So please stop sucking on the sleeve of your hemp hoodie — it's not going to work for your wake and bake.
Cannabidiol (CBD) counts will also be listed. CBD does not get you high but it's what more and more people are using for chronic pain, to ease anxiety, and to reduce inflammation. With street weed, much of the CBD was bred out of the plants over the years in exchange for higher THC counts. With the increase in medical users and those who want to plant benefits without being impaired, CBD has made a comeback.
To be clear, CBD will not get you high but it's like making chocolate pudding with avocados (yes, you should do this, especially if you are high). It tastes great and it's got health benefits — so why not?
How should I choose what to buy?
From the OCS website, you will be able to choose your dried bud or oil based on the plant type, THC and CBD count as well as terpene profile — which is a way of describing the aroma and flavour of the plant. And this can get just as fancy as what you hear at wine tastings.
If this is something new for you, stay away from really high THC products. Look for something in the single digits. And if you're smoking or vaping, take a hit or two and wait.
Seriously — start low and go slow.
The same is true for oils. Take your time. Oils take much longer to notice. You want to have fun — you don't want to be melting into your floor freaking out about everything you've ever freaked out about. That just gives weed a bad name.
If you're trying pot for the first time, plan a night in. Stock up on some chips, don't try to drive (just like with alcohol, it's illegal), stay away from power tools and — if you don't want to have to explain yourself later — probably stay off social media and turn off your phone.
If you do get paranoid or feel crappy (THC can do that for some people), don't worry — it will pass, and you'll have a great story to laugh about the next time you get high.