Add The Dobro to the list of downtown pubs that have closed their doors for good and, in the process, taken yet another stage away from Peterborough musicians.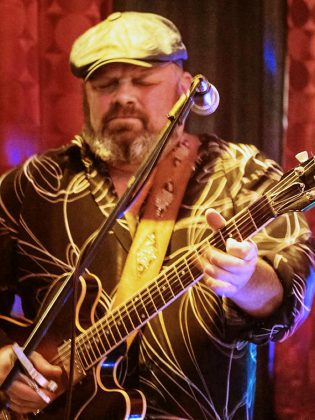 The pub, located at 287-289 George Street North, was owned and operated by Kevin Carley, himself a musician who often played there with his own band.
Carley opened the business in 2007 and, over the years since, provided a stage not only for local talent but a host of visiting artists such as Donnie Walsh of Downchild fame, SAB and The Family Band, MonkeyJunk, and Paul Reddick.
The Dobro also hosted a weekly open stage.
According to Carley, with his lease coming up for renewal, "I didn't feel like I wanted to commit" to another lease.
With the building vacant since September, Peterborough DBIA executive director Terry Guiel says there is, at this point, no definitive plans regarding a new tenant.
The Dobro joins The Spill, the Boots and Bourbon Saloon, and The Pig's Ear on the list of downtown pubs that have closed within the past two years — The Pig's Ear property having been purchased by Parkview Homes following the retirement of longtime owner and operator John Punter.