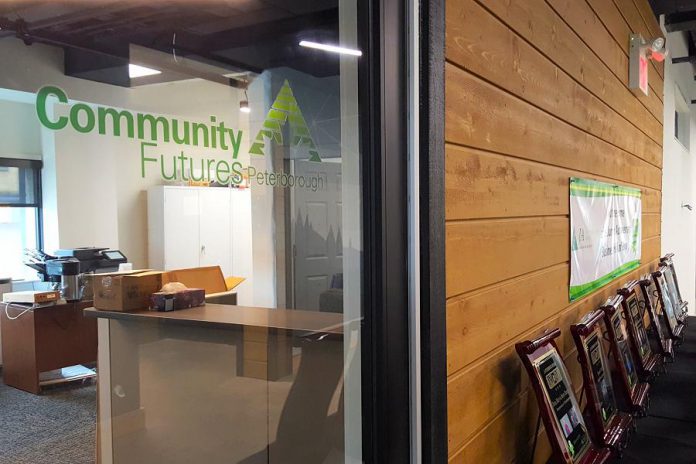 It's been a year of change for local economic development organization Community Futures Peterborough — which is good news for businesses in the City and County of Peterborough.
Not only did Gail Moorhouse take over the reins as Executive Director back in March, but the organization recently moved its offices from 351 Charlotte Street to the Venture North building in downtown Peterborough — home to the area's other economic development organizations including Peterborough & the Kawarthas Economic Development, Community Futures Ontario East, and the Innovation Cluster.
The move was a strategic decision, according to Moorhouse, as it brings Community Futures under the same roof as many of their valued partners, increasing opportunities for collaboration with the area's other economic development organizations and further strengthening Community Futures' mandate.
"Our mandate is all about partnership," Moorhouse says. "We aim to help local businesses overcome the unique challenges they face. It's their vision and our support. Moving to the Venture North building brings us closer to our partners that help us to make our mandate possible."
First established in 1985, Community Futures supports small business by providing flexible financing solutions and services. Over the past 35 years, Community Futures has invested $28 million in more than 700 small businesses, supporting the creation or maintenance of over 3,300 jobs in the City and County of Peterborough.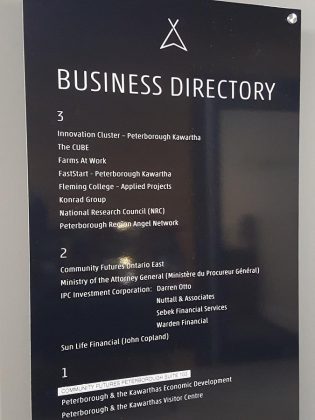 Moorhouse explains that, while many new businesses require financing, they also need more than money to be sustainable and successful.
She sees the move to Venture North as a chance for Community Futures to continue doing what it does well, while helping clients to connect with and benefit from business development services and programs offered by their partners at Venture North.
"Businesses require marketing plans, strong business plans, and an advisory team," Moorhouse says. "Community Futures can connect you to the people who can do this for you — and now it's all under one roof."
One example of how businesses benefit from this collaboration is the recent announcement of funding for the expansion of Entomo Farms, a Norwood-based company that produces food protein products made from crickets.
The company is an early market leader in food sustainability that aspires to become the largest insect-as-food supplier in the world.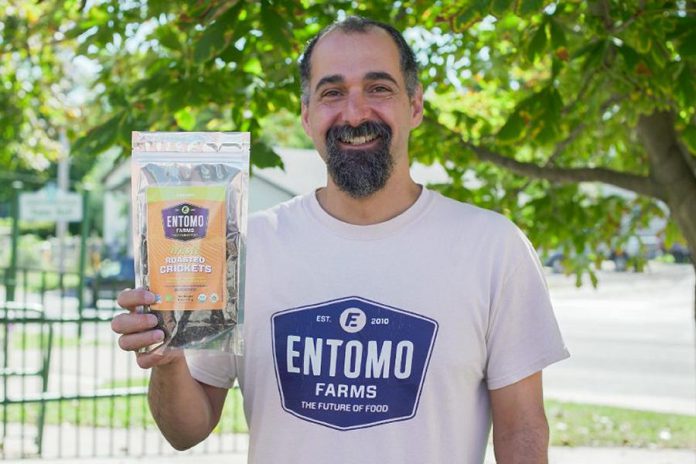 Entomo Farms received funding through Community Futures and the Southern Ontario Fund for Investment in Innovation (SOFII), a program delivered through Community Futures Ontario East — also located at Venture North. With the funding, Entomo Farms plans to expand its workforce by 38 per cent within the next year.
Vince Killen, Executive Director of Community Futures Ontario East, says Entomo Farms is a great example of the type of client perfectly suited to the SOFII program and the mandate of Community Futures.
"Entomo is a company that is in the process of dynamic growth, has developed innovative technologies, has expanded into export markets, impacts regional economies, and create jobs," Killen explains.
Like Moorhouse, Killen stresses the importance of partnerships in supporting local businesses.
"Partnerships like this one with the Community Futures team are the cornerstone of building our innovation ecosystem here in Eastern Ontario," he says.
Another example of the benefits of strategic collaboration is the Rural Business Summit, a conference organized by Community Futures and Peterborough & the Kawarthas Economic Development during Small Business Week this October.
Geared towards rural business owners, the summit took place at two locations — Baxter Creek Golf Club in Pontypool on October 16th and Burleigh Falls Inn in Burleigh Falls on October 17th. It featured a morning keynote address from Erin Bury, Managing Director at Toronto-based creative communications agency Eighty-Eight, as well as panel discussions about the unique challenges which rural businesses face.
A highlight of the conference was the panel discussion on business succession planning.
"We had some great panelists who talked about a variety of ways that business owners could pass their businesses on to the next generation," Moorhouse says.
"This is important for the sustainability part of our mandate, and it's important to ensure that our local businesses are generational and provide opportunities for young people in the region."
Despite the new strategic location in the City of Peterborough's downtown core, Moorhouse is quick to point out the importance of business in the County of Peterborough and the willingness of Community Futures to support rural business. More than 85 people attended the Rural Business Summit, including municipal officials and local business owners.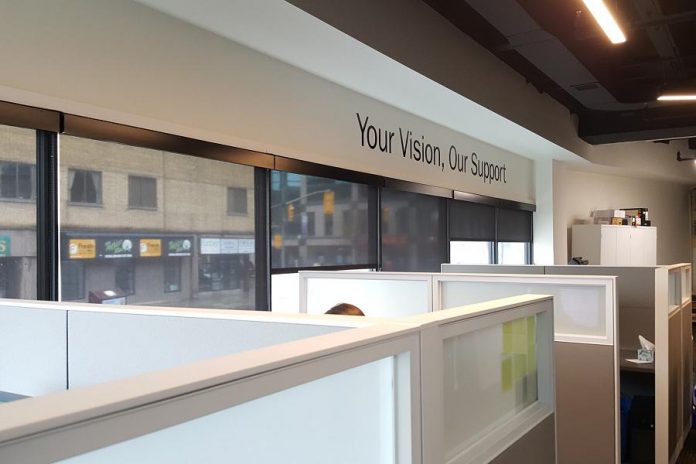 Moorhouse says her team also uses these events to assist Community Futures in strategic planning for the future. The organization is currently in its annual planning phase, and the information gathered from the Rural Business Summit will help to inform next year's programming.
"It was great to offer this conference to county members and to work with Peterborough and the Kawarthas Economic Development to make it happen," says Moorhouse, emphasizing that everyone benefits from collaboration.
With Community Futures' new location and Moorhouse's leadership, more opportunities for collaboration will undoubtedly arise, ensuring the organization along with its partners continues to be a driving force in creating sustainable employment in the region.
"We are all striving to create jobs and develop a good economy in Peterborough and the Kawarthas," Moorhouse says. "We want a vibrant community. It's an honour to do this work for our clients and this amazing community."