With all that snow already on the ground, our thoughts are now inevitably turning to holiday season preparations. Who's on our gift list this year and what should we buy them? When should we start our Christmas shopping? What's this year's trendiest toy and where can we buy it? When should we dig out and put up the Christmas decorations? Should we have a holiday party this year?
Before you get too stressed thinking about everything that needs to be done, take a breath and remember the true meaning of Christmas: bringing happiness to others, expressing the spirit of giving, and enjoying family and friends.
And that's what Millbrook's annual Christmas In The Village is all about. The annual family-oriented event takes place in the downtown of the picturesque village this year from 5 to 9 p.m. on Thursday, December 6th.
Like last year, the festivities will begin with a tree-lighting procession and ceremony. Everyone is welcome to gather at 5:45 p.m. the Old Millbrook School (1 Dufferin St., Millbrook) where you can meet Mrs. Claus and join her and the Millbrook Community Choir and a horse-drawn wagon for a carolling walk through the village.
P.S. Don't let the kids know, but Didi Calhoun (who retired this year as the owner of Millbrook Foodland) will be taking on the role of Mrs. Claus.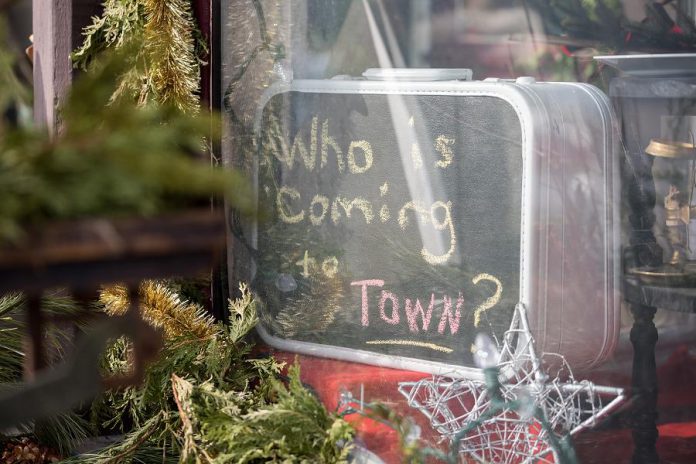 The carolling procession will end with the official tree-lighting ceremony to set the festive tone for the evening.
To really get in the spirit of an old-fashioned Christmas, climb aboard a horse-drawn wagon and enjoy the historical architecture of downtown Millbrook while clip-clopping sounds echo through the winter night. The rides will be available from 5 to 9 p.m.
Along with Mrs. Claus, Santa himself will be visiting Millbrook on December 6th. Photo with Santa will be available from 5 to 8 p.m. in the boardroom at Nexicom (5 King St. E., Millbrook). The photos will be taken by Brooke Lacey, who is volunteering her skills and time.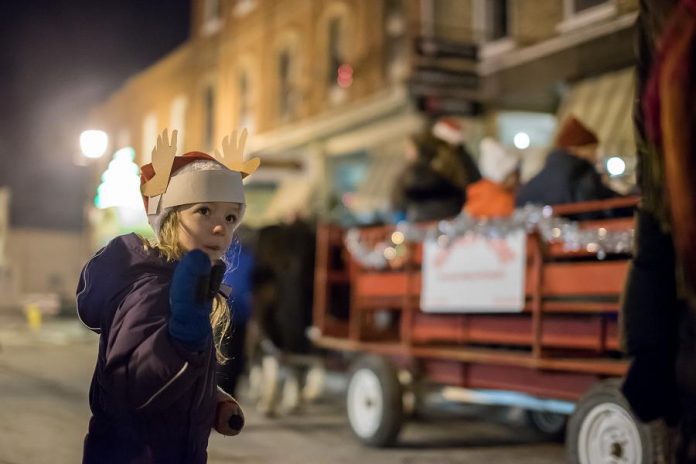 Of course, Christmas is all about giving. While the photos are complimentary, cash donations for Millbrook and District Food Share are encouraged (suggested $10 per photo).
Donations of non-perishable food for Millbrook and District Food Share are also encouraged during the event. Donation bins will be located at the stations to board the horse-drawn wagon rides.
New this year is the Christmas Marketplace, where you can shop for locally produced and handmade foods and wares to enjoy during the holiday season or to add to your gift-giving list.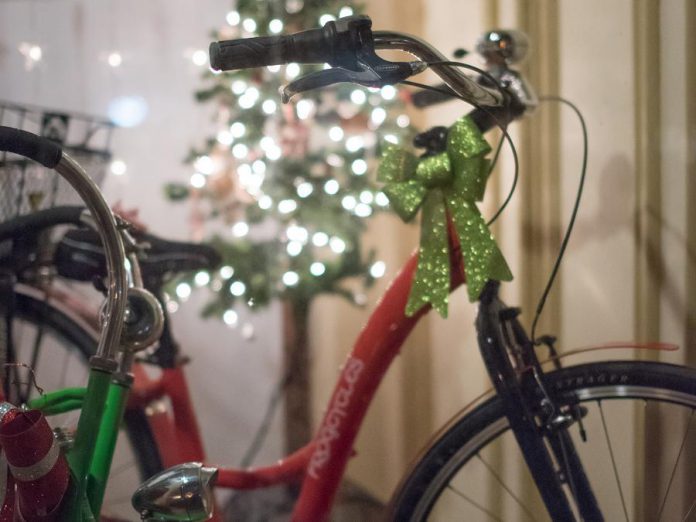 A small selected group of vendors have been invited to participate this year, including Amanda Benns from Cavan, who will be selling her beautiful mittens made from upcycled sweaters, and Puddleduck Farms, which will be selling maple syrup, fresh greens, and holiday arrangements, and several more.
Also new this year is Tim "The Puppet Tamer" Holland of Peterborough, who will be performing on King Street at 7 p.m. Renowned for his ventriloquism, juggling of unusual objects, and riding the high unicycle, Tim will be entertaining both the young and the young at heart. He has performed for the President of Singapore and has shared the stage with the likes of Sharon & Bram, Fred Penner, and Martin Short.
There will also be games and other activities for the kids, including crafts and gingerbread house displays.
Reggie's from Peterborough will be providing street food this year, including poutine, burgers, hot and cold beverages, and more. If you prefer a sit-down indoor meal, you can fill up at Moody's Bar and Grill (3 Tupper St.), Pastry Peddler (17 King St.), Jule's Kitchen (11 Tupper St.), and Subway (13 Tupper St.).
You can also get a hot meal at the Millbrook Legion (9 King St. E.), where there will be a DJ providing music throughout the evening. And Community Care Millbrook will be offering hot apple cider, along with a bake sale and a 50/50 draw.
Last but not least, Christmas In The Village will definitely get you in the mood for gift giving. The charming and eclectic shops of downtown Millbrook will be open late during the evening, so you can check off some (or all) of the items on your list — and maybe discover a few unique gift items you weren't expecting.
So, before you get all stressed out with holiday preparations, bring your family to downtown Millbrook on December 6th and spend some quality time experiencing an old-fashioned Christmas.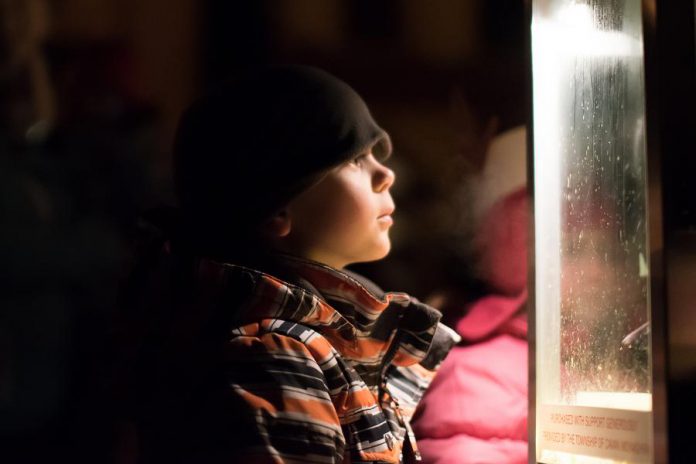 Except where noted, all photos have been generously supplied by Millbrook photographer Marjorie McDonald. Visit her website and follow her on Instagram, and Facebook.